Tips for Cleaning Toaster Oven
Author

Jerin Marina

Published

November 15, 2016

Word count

616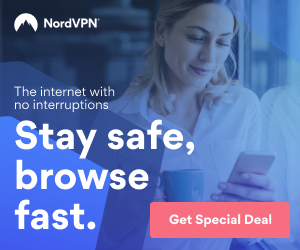 Having the best toaster oven in your kitchen is undoubtedly a great step as it helps you cook different types of foods with ease. Whether you want to cook a pizza or bake bread, a toaster oven can help you do that hassle-free. However, it is important to keep your appliance clean and this can be achieved by cleaning it regularly and in the right way. Here are some tips to help you clean your toaster oven and keep it ready for the next assignment.
Cleaning Tips for Cleaning the Best Toaster Oven
Empty the Crumbs Once A Week
It is important to empty the crumbs from your toaster oven at least once per week or daily if you can. This is however dependent on your usage. It is easy to remove the crumbs from the toaster ovens since they are designed to make the process easier because they come with hinged doors or slide-out crumb trays. Always make sure the toaster oven is unplugged before starting with the cleaning process.
Use Heat to Disintegrate the Stubborn Ones
If some of the crumbs don't get out, using heat could help to disintegrate them and facilitate your oven's self-cleaning process. You can set your toaster oven to the hottest settings at least twice or thrice to do this. If this doesn't work, try using a dry toothbrush to loosen the crumbs and brush them out. Turn your toaster oven upside down; shake it gently so the crumbs can fall off.
How to Clean Your Toaster Oven
What you need for the cleaning: -
The first thing should be to ensure that you have the right cleaning materials or items. These should include the following: -
A sponge or scouring pad

Mild detergent solution or soap

Glass cleaner

Cloth

Degreaser (optional)

Clean, warm water

Baking soda
The Cleaning Process
Unplug from the socket and wipe with a wet sponge: - Always make sure your best toaster oven is unplugged from the socket before trying to clean it. Once you have done this, empty any leftovers and any removable accessories such as splatter shields, food covers and trays. Clean these separately and dry them accordingly. With this done, use the sponge or scouring pad to wipe away any soft grease or crumbs from the outer body of the toaster including the back and the power cord. With this done, open your toaster, rinse the sponge and clean inside.
Mix the water and baking soda: - Baking soda helps enhance your cleaning and you should mix it with water in a ratio of 1:1. This will give you the consistency of toothpaste. Apply the mixture on the mesh inside and the steel grate to get rid of the sticky grease. Allow the mixture to settle on the surface for a few minutes or clean it immediately by giving the surface a gentle rub.
Replace the dry parts: -Once you are through and the removable parts are dry, place them back in the toaster oven.
You can also clean the best toaster ovens daily after use especially if you they are being used for heating food. Just remove the pans or trays that catch crumbs and wipe them using a wet sponge or cloth.
You can clean the toaster oven fully if you have time in your hands by following the same process above. In fact, cleaning the appliance daily will help ensure that crumbs and grease do not stick but are easily removed. Even if your oven might not be in use, cleaning it at least once per week will help get rid of any foul smells which are likely to be transferred to your food when cooking?
Jerin is a freelance writer. She writes about home improvement, fitness, and parenting; she loves to shares amazing tips and ideas with her follower. Recently she reviewed some kitchen appliances for CookingDetective.com. Read her published review here.
Article source:
https://articlebiz.com
This article has been viewed 1,524 times.
Rate article
This article has a 5 rating with 1 vote.
Article comments
There are no posted comments.