Choosing the Best at Home Laser Hair Removal
Author

Jerin Marina

Published

November 14, 2016

Word count

642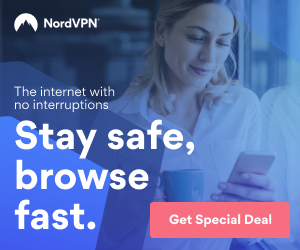 If you are dealing with unsightly hair on your body, you may appreciate the effectiveness of at-home laser hair removal devices. Getting the best laser hair removal device for home use could prove to be cost-effective especially if you know how to pick the right one and use it as it should.
While professional dermatologists might promise to remove the unsightly hair from your body once for all, it is worth noting that this route is normally costly plus it also comes with its fare share of side effects. However, at-home laser removal machines enable you to deal with unwanted hair safely and easily. But before we discuss we discuss which at-home hair laser removal device is best, lets first of all touch a little bit on what this procedure entails: -
Understanding at-home laser removal
Laser removal in dermatologists' offices is popular and there are many adverts both online and on radio commercials talking about these. However, at home hair removal using laser devices is a new phenomenon which might not be fully understood by many people. In most cases, the first question that arises when people hear about this hair removal method is whether it really works. However, both of home and professional laser hair removal methods are not different in any way. Both target hair follicles and destroys them thus preventing hair re-growth in the future. While this might seem like a simple process, it is important to note that the treatment normally takes a number of sessions and could take weeks or months for the desired results to be achieved.
It will, however, be worth noting that at home laser hair removal comes at a much lower cost compared to your appointments in a dermatologist's office and this is a huge pro to consider. Rather than spending so much time and money of waxing and razors, it will be advisable to settle for laser hair removal systems for use at home.
Choosing the right laser hair removal machine for home use
When choosing the best at-home laser hair removal system, a number of factors should be considered. First, you should be able to consider the target parts of the body and think about the size of the area you intend to eliminate the unsightly hair from. Most of the machines you find in the market are specifically suited for larger areas but there are others which promise perfect results on smaller body areas. Laser hair removal systems are designed with safety as one of the major consideration and therefore will come with precautionary instructions on which parts of the body you should avoid when eliminating the unwanted hair. It is important to adhere to the warnings for your own safety and effectiveness.
When looking for a laser hair removal device, the most important factor you should keep at the core of your consideration should be whether it'll work for your skin and hair color. For starters, people with darker skin tones are more likely suffer harm from traditional laser machines and treatments. However, some laser devices normally won't work with such skin tones. Some devices are also not designed to work with gray and red hair colors and this is an important factor to consider. It will be important to read-at-home laser hair removal device user reviews to see whether they can be relied upon to work on your skin tone.
Additionally, some of the devices you find in the market come with built-in sensors which helps determine whether they are safe or not safe for different skin types. Such a device would be ideal to try before finally investing your money on any purchase. You should consider some of the top rated machines such as Tria Hair Removal Laser 4x, Silk'n Flash&Go Device, and LumaRx IPL Hair Removal Laser device among others.
Jerin is a freelance writer. She writes about beauty, fitness, and parenting; she loves to shares amazing tips and ideas with her follower. Recently she reviewed home laser hair removal for beautycaremag.com. Read here for details.
Article source:
https://articlebiz.com
This article has been viewed 2,688 times.
Rate article
This article has a 5 rating with 1 vote.
Article comments
There are no posted comments.