Motorcycle Accidents In Cyprus: No Win No Fee Service
Author

Michael Chambers

Published

November 11, 2016

Word count

629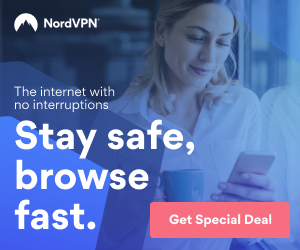 Riding a motorcycle embraces freedom and a considerable range of risks. For instance, motorcyclists are more likely to die or be seriously injured in a crash than car drivers. According to the Traffic Department of the Cyprus Police, motorcyclists are about 10 times more likely to be seriously injured than car drivers. In many cases, car drivers tend to violate motorcyclists' rights. Consequently, motorcyclists should be aware of their legal rights and remedies in case they are involved in a road accident. However, it should be pointed out that motorcyclists should use a helmet and the necessary equipment when riding a motorcycle.
Why the use of a helmet is important?
Α helmet is the most important and effective piece of equipment a motorcycle driver and a passenger should wear. It is widely said that helmet saves lives by reducing head injuries in case of traffic accidents. Motorcycle drivers and passengers who do not use a helmet are exposed to danger. Therefore, in the event of a personal injury claim, it will be harder to endorse your argument if you had not used a helmet when involved in an accident. That is to say, wearing a helmet protects you from serious injuries and enables you to support your argument in the case of a personal injury claim. Using a helmet is a way to prove that you have not been a negligent driver. After the accident, keep your helmet and don't change it in any way. In addition, take photos of your helmet at the scene.
What steps should I follow?
• Never say I am fine: After the accident, you might feel relatively fine. If you utter the phrase 'I am fine' and afterwards you find out that you have been injured, then the lawyers of the insurance company will use it against you. If you have to say something, clarify that you would like to consult a doctor immediately.
• Consult a doctor as soon as possible: Ask for medical help immediately. Consider that you have the right to consult a physician of your choice. Note all the details related to your injury, treatment, medication and other relevant instructions given to you by your doctor. Have in mind that the medical report could be evidence at the court.
• Call the police: The police will examine the scene and prepare a report. Note that the police's report could be evidence at the court.
• Don't rely on the other driver's promise that everything will be arranged between you and him/her. Remember that most probably you will have to negotiate with his/her insurance company.
• Do not admit any fault or sign anything before consulting a professional lawyer. Signing any paper without a proper assessment may deprive you of your right to claim the compensation you deserve.
• Gather evidence and document the accident by taking photos of the place where the accident took place. Even though insurance companies take photos of the accident scene, our legal team recommends you to gather relevant information regarding the circumstances under which the accident happened.
• Write down the contact details of witnesses as their statements may support your case.
• Contact your insurance agent and provide him/her with the contact details of the other driver.
• Seek a professional legal aid: This is the most important step since a professional personal injury lawyer will study your case carefully and will guide you accordingly so that to get the compensation you actually deserve. It is not recommended to accept any offer prior consulting a lawyer. Cost-minimisation is among the main priorities of insurance companies so the compensation you will receive may not correspond to the one you actually deserve. Furthermore, a professional lawyer will endorse your case by using reports from doctors, engineers and other experts.
Michael Chambers and Co. LLC is a full service Cyprus law firm offering a wide spectrum of expertise in an impressive variety of legal disciplines. Our philosophy is simple: you give us the facts and we will give you the law, based upon which we will undertake your instructions in an efficient and cost-effective manner. For more information: www.cypruslawfirm.com
Article source:
https://articlebiz.com
This article has been viewed 1,572 times.
Article comments
There are no posted comments.