Facebook for Business: Futile or Beneficial?
Business → Marketing & Advertising
Author

Susan Friesen

Published

January 29, 2017

Word count

636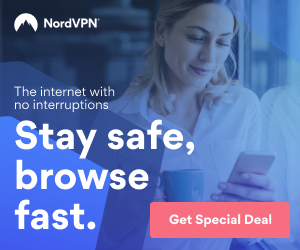 7 Facebook Facts Every Business Should be Aware of for 2017
Does your business have a Facebook presence? If so, have you been actively capitalizing on its social marketing reach or have you abandoned it due to thinking your efforts were futile?
I fear many of you are thinking the latter and feel pretty defeated over the lack of results you're getting there.
Trying to build brand awareness and get solid leads from Facebook can be a frustrating experience. And honestly, without a proper strategy in place, you could very well be wasting your time.
But before you give up on this highly effective marketing channel all together, consider these recent Facebook stats:
Across the globe, Facebook is the top social network for membership with an 84% share. This means your business is missing out on a large potential for brand exposure if not actively involved on Facebook.

79% of all Internet users worldwide use Facebook with 68% of those being adults in the U.S. Moreover, it is estimated there will be 169.2 million Facebook users in the U.S. by 2018.

There are 1.79 billion monthly active users worldwide on the Facebook platform with 1.18 billion people using it on a daily basis. That's billion. Think about the potential your business has in getting in front of just a fraction of that.

50% of 18-24 year-olds immediately log into Facebook when they wake up. If your target market is this age group, you now know the best time to be posting!

Nearly 30% of users are aged 25-35, which is the most common demographic. This creates a great opportunity for you to get in front of this prime target audience and expand your brand reach more than any other marketing method can accomplish without having to pay multiple thousands of dollars to do so.

The average time a user spends on Facebook each day is 20+ minutes. This is plenty of time to get your value-rich content in front of them!

There's an average of over 8 billion video views on Facebook every day. This is why incorporating video into your social media strategy can be very beneficial.
Yes, Facebook is a very crowded space where it has become increasingly challenging to get your voice heard. But there is hope!
With the use of offering high-quality content through content marketing initiatives, consistent posting, Facebook Ads and taking advantage of Facebook's live video, your business can reap many rewards.
Where Do You Go From Here?
There are lots of ways to get better results from your Facebook efforts but here's a short list that can get you started in the right direction:
Thoroughly understand who your ideal target market is so you know what kind of posts will appeal to them.

Start a content marketing plan stemming from your blog and begin sharing that blog content to all of your social media platforms.

Use a social media scheduling platform like Hootsuite to better organize your time.

Create value-driven pieces of content (text, images and video) and consistently post them to your page.

Ensure your business page is looking professional to match your brand design as well as fully filled out with a proper description and URL back to your website so your followers know exactly what you do.

Add a call to action on your business page that will prompt followers to go to the next level with your business.

Get actively involved on Facebook both from your personal profile and your business page by liking, commenting and sharing other people's posts, pages and groups.

Hire a social media professional who understands Facebook advertising to strategically place promotional ads (as opposed to trying to do this yourself where you are bound to not get the same results and pay a lot more money too.)
Susan Friesen is the founder of eVision Media, a boutique web development and Digital Marketing firm of over 15 years that specializes in designing, building and marketing professional, unique websites for entrepreneurs, businesses and organizations.
If you are looking for a more hands-on, step-by-step approach to learning more about Facebook and online marketing in general
Click here for this low-cost option of learning how to build your business online: www.socialmediagroupcoaching.com
Article source:
https://articlebiz.com
This article has been viewed 1,059 times.
Article comments
There are no posted comments.