All on 4 Pricing in Southern California
Author

Ron Barbanell

Published

June 27, 2017

Word count

613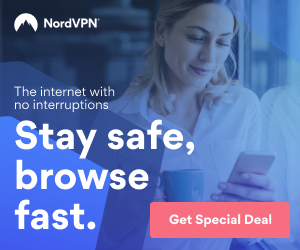 We don't recognize the importance of our smiles until we no longer have one. Losing multiple teeth can be detrimental to our health and wellness, making us feel shameful to smile freely. Even with advancements in medicine and technology, we still see ourselves losing an average of 7 teeth between the ages of 35 and 49.
Do you want to live the rest of your life without teeth? Do you want to get your confidence and your smile back? If you do, All on 4 dental implants is the solution for you. In this guide, we want to show you where you can find All on 4 dental implants for the best price in Southern California.
Save Money on All on 4 Dental Implants
Just as you would while shopping for anything else, you want to get the best deal on All on 4 dental implants, but finding the best deal can be time consuming to say the least. We know how tough it can be to compare prices from different dentist from city to city without spending countless hours in waiting rooms. That's why we're here today with pricing for All on 4 from over 200 dentist in Southern California.
The infographic below depicts the average the price of All on 4 dental implants, as well as the spread in pricing.
Cost of All on 4 Dental Implants in Southern California
Note Our data on All on 4 dental implants does not represent every dentist in Southern California. Not all dentists offer All on 4 dental implants in their office.
Are the prices what you thought them to be? It's a common misconception led by outlying prices that All on 4 dental implants are only for the upper-class. That is simply not true! Fact is, the average cost of All on 4 is only $29,400 and is as low as $19,995 in cities like Westlake Village. There's savings up to $34,000 on All on 4 dental implants in Southern California. Those savings are what you can put towards a brand new car.
You don't need to mortgage your house or pull out of your retirement funds to restore your teeth! There's plenty of funding options available in-office that give you plenty of time to pay before, during and after the surgical procedure.
Now you know the price of All on 4 dental implants, next you need to understand what factors into the costs.
Factors that Affect the Cost of All on 4 Dental Implants
Two big surgical factors that comes to play is whether you need multiple extractions or bone grafting. Extractions per tooth can cost between $60 and $450. The cost difference is apparent especially when you need multiple teeth pulled prior to getting a CBCT scan around your mouth. Bone grafting, often used to restore bone loss, can tally up to be $750 depending on where you go. The price for both of these services fluctuates from person to person as each case is unique.
There remains one big factor, and that is the dentist. For many years, dentist work for their medical degrees, their board certifications, and eventually to establish their own practice. It's thousands of hours of work on their side, and they want it to pay off. While the overall cost of materials hovers around $18000, many dentist skyrocket their prices to get as big of a profit as they can. This is why you such a spread in the price spectrum, each dentist values their time differently. Of course, some dentist would rather provide affordable dental care, and highlight the most affordable prices on our list. These dentist may not be making much of a profit, but they're doing what they love, which is providing affordable All on 4 to those who need it.
Your smile is important to you, so why not take full advantage of affordable All on 4 dental implants? You're going to get the best deal on All on 4 dental implants right here in Southern California. Ready to get started? Contact us today (http://adhp.com) and we'll work with you to restore your smile in no time.
Article source:
https://articlebiz.com
This article has been viewed 791 times.
Article comments
There are no posted comments.