Why Dental Implants in Torrance, CA is Right for You
Author

Ron Barbanell

Published

July 18, 2017

Word count

757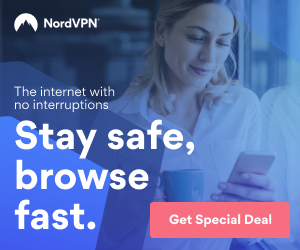 A question we get quite often is, "Are dental implants worth it?" In short, the answer is yes, dental implants have a lot of benefits and don't hold the title of best solution for restoring missing teeth without reason.
Dental implants are indeed the best, but there are still those who are on the fence deciding if dental implants are best for them. We want to help! In this article, we'd like to cover everything dental implants in Torrance, CA. We want to share questions our patients have to ask us or ask themselves about dental implants, and our answers for those questions. These answers are to help you decide on dental implants, we won't sugarcoat them. After all, sugar is bad for our teeth!
Get Dental Implants in Torrance, California
"Am I too Old for Dental Implants?"
One of our patients once believed it was too late to get dental implants. What does "too late" mean? Is it too late when the tooth fairy puts money under your pillow in exchange for your teeth? Perhaps when there's no longer a penalty for taking savings out of your 401K. A lot of people find getting dental implants in Torrance is not for them because of their age.
Here's the truth, dental implants don't have an age restriction. Whether you're late into your senior years or fresh out of junior college, if you're missing a tooth you can benefit from dental implants. Age is a relative factor, one that doesn't decide whether you are a candidate for dental implants or not. The only factor that does is if all your permanent teeth have grown in and one has fallen out. You're golden years should be spent enjoying a life without work and with your growing family. There's no reason to limit your happiness because of a missing tooth.
The thing about getting a dental implant at any age is that they have many benefits. You won't have to experience the pain of your teeth spacing out to fill in the gap in your mouth. You won't have to go through awkward smiling phases and experience a downfall of self-esteem and confidence. Nor do you have to worry about the struggles of eating and talking without feeling self-conscious. Such benefits leads to our next point...
"I Don't Deserve Dental Implants"
There are plenty are reasons why people lose their teeth. Some are due to genetic factors, some are byproducts of diabetes and cancer, and a few are even because of drug and alcohol usage. Sport accidents and other traumas can cause teeth to loosen up and fall out. Even dental phobia may keep you away from dental help until it's too late to save a tooth. Because of reasons likes these, there are lots of people in Torrance who believe they do not deserve dental implants.
Breaking news! There's no rule in place that decides who "deserves" the feelings of happiness and confidence that comes with smiling, or is there one for taking care of your oral health and living a healthy lifestyle.
Dental implants have purpose, to replace and restoring missing teeth, even if you're completely edentulous. So long as you are a good candidate for dental implants, and you are ready to put forth the effort to take care of your oral health, you'll be able to see for yourself why dental implants are the #1 solution for restoring missing teeth in Torrance.
"Why Should I Get Dental Implants? They're Too Expensive!"
We hear this far too often, and it's a statement that is based on inaccurate assumptions. People are afraid of what they don't know. It's the same fear that keeps us from our biannual dentist appointments and from getting help with restoring missing teeth.
Let's shine some light on the situation. There are several affordable options for dental implants in the city of Torrance, even if you have a tight budget. Dental implants are as low as $1250 per dental implant. That's a great deal, especially when comparing a price like this to ones in Beverly Hills and Hollywood.
Now, we've had patients on the dental implants fence, believing that their missing teeth were not bothering them. In reality they are consequences for missing teeth, ones we don't notice easily. A missing tooth can impact our eating abilities, directly affects our digestion system, can be the cause of weight gain, and affect our overall body health. These things can lead to further consequences, ones with expenses that will add up to be more expensive than dental implants.
The greatest ally you can have on your side is information. The more informed you are, the better your decision making will be. If you're like us, you want to be well educated on dental implants in Torrance. For more information, please contact us online today (http://adhp.com), or give us a call at 1(800) 959-3732.
Article source:
https://articlebiz.com
This article has been viewed 769 times.
Article comments
There are no posted comments.