6 Of The Best Natural Anti-Inflammatory Foods
Author

Josef Bichler

Published

July 22, 2017

Word count

532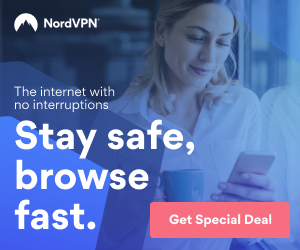 Research has shown that over 40 percent of the people across the world are suffering from different inflammatory diseases due to the kinds of foods that they eat. In addition, a huge percentage of them often do not know about the natural anti-inflammatory foods that they should include in their diets.
What are the best natural anti-inflammatory foods?
Here is the list of the best 6 natural anti-inflammatory foods that you should try:
Fatty Fish
Oily fish such as mackerel, tuna, sardines, and salmon are rich in omega-3 fatty acids that can help reduce effects of inflammation. For you to get these benefits, however, you should eat fish at least 2 times a week, and you need to cook it in a healthy way. In the year 2013, a health-study by the University of Chicago indicated that eating fish 3-4 times a week could reduce heart disease by up to 30 percent compared to those who do not eat fish. This means that you should include fish in your diet as a way of reducing inflammatory.
Dark Leafy Greens
Studies have proved that dark leafy greens have vitamin E that often plays an important role in protecting the cells of the body from the pro-inflammatory molecules known as cytokines. Some of the dark green veggies you should eat include spinach, broccoli, collard greens and kale. Cruciferous vegetables and dark greens also have higher concentrations of minerals and vitamins such as iron, calcium, and disease-fighting phytochemicals when compared to those with lighter-colored leaves. This definitely makes them among the best natural anti-inflammatory foods that you should eat.
Nuts
Nuts, mainly almonds, are among the best natural anti-inflammatory foods that you should eat since they are rich in calcium, fiber, and vitamin E. In addition, walnuts have high amounts of the alpha-linolenic acid that is an omega-3 fat type and can help your body in fighting off and at the same time repairing the damages caused by inflammation. You should remember that nuts (along with leafy greens, whole grains and fish) form the main part of a Mediterranean diet that has been proved to help reduce inflammation within six weeks.
Low-fat Dairy
Low dairy fat such as yogurt has probiotics that can reduce inflammation of the gut. Foods rich in vitamin D and calcium, such as skim milk and yogurt are good for everyone since they help in strengthening of bones, and possibly reduce the effects of cancer as well as other health risks.
Green Tea
Green tea is among the natural anti-inflammatory foods that contains anti-inflammatory flavonoids that may help you reduce the risks of certain strains of cancers. This definitely makes it among the best foods that you should try when fighting inflammation.
Sweet Potato
Sweet potato is another perfect source of fiber, beta-carotene, complex carbs, manganese and vitamin C and B6 that will help you heal inflammation within your body.
In conclusion, the above six natural anti-inflammatory foods should help you take measures on your diet if you are thinking about redefining your life by eating healthy.
The most important step to a healthier life is the change to a healthy diet. Get more information from the free copy of my e-book to make better choices!
My name is Josef Bichler. I have a passion for wellness and showing others how to live healthy lives. I have corrected my own health problems with the use of alternatives only and helping others to achieve their health objectives through lifestyle changes, detoxifying their body and through understanding the benefits of eating healthy. For more ongoing health information subscribe to my free weekly newsletter at www.healthythenaturalway.com
Article source:
https://articlebiz.com
This article has been viewed 851 times.
Article comments
There are no posted comments.