SAM Broadcaster, how good is it?
Computers & Technology → Multimedia
Author

Jonathan C. Clarkson

Published

August 21, 2017

Word count

813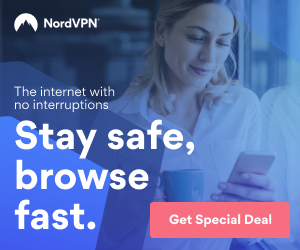 There are many flavours of SAM Broadcaster, there is SAM Broadcaster Lite which does not have all of the features found in other versions of SAM Broadcaster and is included freely with any CheapestStream package, we have SAM Broadcaster Live-DJ which has all of the features of SAM Broadcaster Pro but can only stream to the SAM Broadcaster Cloud service with which it is associated. SAM Broadcaster Pro has been the leading choice for Internet broadcasters for well over 10 years and there is SAM Broadcaster Studio which is also licensed to stream a traditional radio signal.
SAM Broadcaster Pro contains all of the features required to run a professional Internet radio station and then some! We readily accept feature requests from customers and where possible, we try to incorporate these features. So when we are asked "SAM Broadcaster, how good is it?", we believe it is one of the best solutions available. It includes features you might usually find with broadcast solutions costing thousands of dollars and whilst there are free solutions available, SAM Broadcaster Pro would not have been the leading solution if it was not any good.
I would be amiss if I did not briefly cover some of the free alternatives available. I could be wrong but I cannot think of a free solution which includes all of the features you will find in SAM Broadcaster, straight out of the box and which can be used commercially. There are free encoder options, free DJ options, there are even free solutions which DJ and encode but these can only be used for non-commercial purposes. I cannot think of one free solution which does it all but I will happily stand corrected.
Some solutions do not include the encoder tools but these can be added if used non-commercially. Other solutions cannot use technologies like MP3 in a commercial setting. The reason for this is simple; to provide all of these features in a simple software solution which is licensed for commercial usage requires the appropriate licenses from the technology owners and these are not free. You can use some of these technologies for personal use without the need for licenses, you can make use of a fixed-date trial of these technologies in a commercial environment but you just cannot use all of these technologies in a commercial environment if the software is free. Starting your first Internet radio station can be a daunting task and if you selected a solution because it was free and then find you have to install a separate database, add encoders or locate other components before you can start streaming then you might find the free solution is more off-putting than a paid-for solution which works right out-of-the-box.
SAM Broadcaster Pro does all of this, right out-of-the-box, all you need is a streaming service and your station comes to life.
If you want to run your very own Internet radio station but are worried about having to be connected to the Internet and streaming 24/7, then Spacial has a solution for you; SAM Broadcaster Cloud. As the name suggests, this is hosted in the Cloud on our servers, you simply upload some of your music library, drop some tracks in the queue and switch your station to On-Air. It really is as simple as this but to make this even simpler; we provide a selection of royalty-free tracks which are already playing when you first log in. As you become more comfortable with the features you can start configuring your scheduling and broadcast live with the included SAM Broadcaster Live-DJ software. Feeling braver? Why not invite some of your friends to DJ on your station with the 5 additional SAM Broadcaster Live-DJ licenses included. By adding some of the customizable players to your website your listener-base can start to grow. Adding some of the included web widgets enables your listeners to start interacting with your station by browsing your music library, make requests or even dedicate some tracks. If things really take off you might like to add a second or third station to your service. This is simple to do and the best bit is all of your stations on a single service can share a common music library, you only have to upload your tracks once and they can be shared by up to 50 of your own stations. No wonder SAM Broadcaster Cloud is fast becoming the solution of choice for Internet radio stations as well as in-store music service providers.
So if you find yourself asking the question, "SAM Broadcaster, how good is it?", why not find out for yourself with a free, 7-day trial of SAM Broadcaster Cloud or a free 14-day trial of SAM Broadcaster Pro. If you have any questions or have a specific requirement, reach out to us either through our helpdesk or via email. We will be happy to assist you.
Jonathan C. Clarkson is a professional radio broadcaster who has recently migrated from terrestrial broadcasting to online radio stations thanks to the lower costs involved and wider reach of the online audience.
Article source:
https://articlebiz.com
This article has been viewed 2,004 times.
Rate article
This article has a 4 rating with 5 votes.
Article comments
There are no posted comments.