INNOVATION AT SPEED: "FASHION SHOWS DURING AND POST-PANDEMIC"
Computers & Technology → Multimedia
Author

Fatemeh Ghanbarzadeh

Published

December 12, 2022

Word count

8,646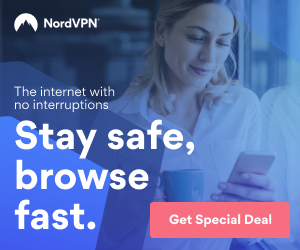 Abstract
The Covid-pandemic has had a significant impact on the fashion industry. The organization of fashion shows has suffered major obstacles during the pandemic period, and in order to survive this situation, fashion designers have had to accelerate the digital transformation facets.
Though digitalization transformation and the use of technologies such as artificial intelligence and extended reality have been employed by the innovative designer in the pre-pandemic period, radical and rapid shifts towards digitalization happened to fashion shows with the emergence of Covid-19.
To delve deeper into this matter, this study assessed the innovative digital formats for fashion shows that arose in the pandemic period, based on a solid bibliography and analysis of the latest fashion presentations.
Furthermore, it is remarkably important to note that pandemic has also influenced the performance of innovative designers of the contemporary era. Indeed, the acceleration of digital developments for fashion shows has made brands more accessible and inclusive, as the evolution path of two pioneer designers, Olivier Rousteing and Jeremy Scott demonstrate.
As designers have started to experiment with a new field of digital showcasing of fashion, consumers have also shifted to the digital state and adopted it as part of their daily lives. Now, consumers have become more digitally savvy, aware of their preferences and expectations, and more able to associate and interact with fashion brands.
Whilst digital transformation of fashion has previously been regarded as a futuristic phenomenon, the Covid-19 pandemic demonstrated the actual reach of what can we accomplish online. Therefore, the break initiated by the pandemic has provided a new normal of digital sustainable state for fashion shows, which appears to be continuing on its path of innovation.
Keywords: digital fashion, digital transformation, Covid-19, innovation
Chapter I: Innovative Communication Tools During the Covid-19
By the emergence of the Covid-19 pandemic in late 2019, the world has encountered challenges as inevitable regulations such as social distancing, travel restriction, and safety rules have embarked on. Whereas many countries were undergoing lockdowns, significant changes occurred in the fashion business: the manufacturing section met difficulties and factories were forced to shut down, physical retailers suffered the same issue, and fashion shows were also cancelled (The state of Fashion 2020).
Though many designers have already been attempting to establish new channels of communication for the organization of their fashion shows that would be more responsive to the future, the pandemic has accelerated this process – as it is discussed in the next chapter–, innovative fashion designers used this opportunity to reinvent their work and offer people new benefits (BOF Team, Mckinsey & Company, April 2020).
Thanks to digitalization, fashion designers were able to exhibit their collections to their audiences in an innovative manner throughout the pandemic (Bendor-Samuel, 2020). According to Heuritech (December 2020), digitalization is defined by some scholars as:
"the way in which many dominants of social life are restructured around digital communication and media infrastructures."
This definition underlines digitalization as a social concept, in relation to social media and communication. On the other side, some scholars describe digitalization from a more pragmatic point of view and state that:
"The use of digital technologies to change a business model and provide new revenue and value-producing opportunities."
Nevertheless, both explanations are logical in regards of the fashion industry. Indisputably, as customers can interact and communicate with fashion brands on the virtual platforms, the digitalization of fashion can be perceived as a social phenomenon. Moreover, it is a form of business as the brands and companies adjust their fashion shows and retailing strategies to accommodate new limitations (Heuritech, December 2020).
Hence, fashion brands have adopted various digital forms of fashion shows in order to maintain the pandemic situation, which has aided them in improving consumers' access to the brand. Digitalization of fashion is a phenomenon that not only suits the pandemic period but also promises future opportunities to the fashion industry by paving a new way to a more accessible and innovative state. In the following sections, different digital tools and methods utilized by high-end fashion brands to communicate with consumers and seize control of the business in the time of the Covid-19 pandemic will be discussed.
Social media is often regarded as a worldwide phenomenon with the power to connect a large number of individuals in a short period of time, according to Appel et al. In practice, social media is a set of software-based technologies, typically perceived as applications and websites, that offers digital materials and data to audiences over an online social network (Appel et al. 2020). From this point of view, social media refers to online platforms such as Instagram, TikTok, Facebook, Twitter, and Snapchat.
According to Heuritech, Brands employ social media to promote their products in a variety of ways:
• "Collaborate with influencers
• Use promotional advertisements
• Stay in touch with trends like hashtags and challenges
• Capitalize on meme culture and virality
• Create branded AR lenses, filters, Stickers, and audio
• Engaging in a brand takeover on popular accounts (2021)."
The function of social media platforms has been extremely important in the period of Covid-19 to reshape the way fashion designers previously organized and showcased their works. The audiences of fashion shows have been drastically transformed by social media platforms, from being confined to mainly fashion professionals, to embracing thousands of individuals. This is because fashion magazines have a lot the intermediary role between designers and the public (Maven Road).
A great example of holding fashion shows on social media is illustrated by Alessandro Michele, creative director of Gucci. He has experimented with a concept that has been actualized with GucciFest, a film festival designed by Michele, releasing one episode per day for a week (from 16 to 22 November 2020), on the Gucci YouTube channel as well as on Instagram, Weibo, and on GucciFest website (Harper's Bazaar).
More than just a simple digital miniseries, GucciFest highlights various complexities: the chosen styles, locations, settings, and music; all the elements are purposefully selected. This is indeed true for the casting of characters, which according to Sugareal, includes prestigious figures such as the great Italian art critic Achille Bonito Oliva, the Spanish philosopher Paul B. Preciado, and the playwright Jeremy O. Harris, as well as mainstream singers such as Harry Styles, Billie Eilish, and Lu Han (Sugareal, November 2020).
Furthermore, all Michelle has done within GucciFest, was aimed to define the pillars on which the new Gucci identity is based. Still, according to Sgareal (2020), all of the episodes revolve around four major themes:
Liberty and gender fluidity

The Combination of arts

Sustainability

Inclusivity
So, despite the restriction that prevented fashion shows from being held physically, Michelle reinvented the concept of runway and its elements, which first: defines the evolution of brand identity in response to the new situation, and second introducing a new format that while rejecting the conventional fashion classism, is capable of communicating with more democratic audience as it was readily available to everyone on social media platforms.
1.3. 3D Fashion Shows
Broadcasting a virtual fashion show to the viewers through 3D modelling is another innovative means of experimenting digital technology for presentation of runways. According to Heuritech, 3D fashion has being started to be utilized since several years ago; as the world is evolving, professionals of digital technology argue that 3D modelled shows, as well as clothing, will be a widespread too for fashion industry (Heuritech, Fashion Digital Revolution Report, 2020).
1.3.1. Non-Fungible Tokens (NFT)
Since the beginning of 2021, fashion brands have been extensively integrated with NFTs, or Non-Fungible Tokens, as the digitalization of fashion gained more prominence (Zwieglinska, October 2021). According to The Fashion Law, NFTs are defined as:
"One-of-a-kind assets that can be used to represent items, such as works of art, videos, and even digital (or physical) garments, and can be bought and sold like any other property (September 2021)."
And according to Karinna Nobbs, co-founder of The Dematerialised:
"NFTs allow files to become assets. They have a unique on-chain identity and a smart contract component that tracks authorship and ownership. Therefore, any virtual environment or Metaverse could potentially integrate them to either be seen or ideally traded (Report by The Interline, October 2021)."
The technology of NFTs has existed since 2014; however, it is experiencing a mainstream status since 2021 (The Fashion Law, September 2021). In this setting, some brands have started employing NFTs, not to replace actual garments with digital ones; rather, they aimed to explore a digital domain and enter into a new market (Interline, October 2021). It is crucial to name some of those brands that have combined their design and marketing approach under NFTs. For instance:
Gucci has launched "Gucci Aria" NFT to commemorate the 100th anniversary of the fashion house. It is a four and half minutes video which was promoted by NFT features in order to depict the post-pandemic clubbing experience (Li, 2021).
With this project, Gucci is the first luxury brand that announces corporation In NFT space (Brooks, 2021). However, there is another innovation as well. Gucci collaborates with Christie's (a world-leading art and luxury business), which results in inaugurating NFT in a completely new crypto-art auction space (Brooks, 2021). This is a significant breakthrough that will provide numerous opportunities to the field of art in the future, according to Noah Davis, Christie's contemporary art specialist:
"It is going to change the way artists make art and the way every creative industry operates, by democratizing access to information, diminishing opacity in favour of transparency, and empowering creative people everywhere (Gotham, Brooks, 2021)."
1.4. Gamification of Fashion
The gamification process has a broad meaning and has been observed from several perspectives. The general meaning of gamification is defined by Deterding et al.:
"The use of game design elements in non-game contexts (2011)."
However, some specialists describe gamification from practical dimensions regarding client benefits. For instance:
"The adoption of game technology and design methods outside of game industry to design better products and user experiences (Helgason, 2010)."
"The process of using game thinking and game mechanics to solve problems and engage users (Zichermann, 2011)."
"A marketing technique taking inspiration from the methods of classic video gaming. It's aim is to use elements like point scoring and competition to encourage user engagement of a product (Reydar, 2020)"
Based on the above-mentioned definitions, gamification of fashion could be referred to the technique of employing gaming technology to enhance the consumer awareness of fashion brands and goods.
Adopting the concept of gaming for the fashion industry, in particular within fashion shows is not a new tool as it has been explored by luxury brands in different contexts, dating back to years ago (Alexander, 2020). According to Kloster, the takeover of the Covid-19 pandemic caused customers to crave open communication and transparency from their favorite brands; So, consumers would like to be involved in everything the bands are doing and for luxury brands, and gaming offers a more engaging
avenue to present items rather than Instagram or any other commercial platform (L'Officiel, 2020). Thus, as a result of social distancing and ensuing digitalization, the gamification of fashion has become an important component of marketing strategy.
Balenciaga is a brand that has recently employed the gamification tool to present the Fall-Winter collection through a futuristic video game. The game which is titled "Afterworld: The Age of Tomorrow"; is readily accessible to users via web browsers.
Within a gaming experience set in 2031, Balenciaga offers gamers to explore the virtual reality with avatars costumed completely in the latest collection (Reydar, 2020).
On one side, Afterworld intends to present the collection in a new format, pointing at digital and technological innovations in the future. As the creative director of Balenciaga explains:
"Fashion show in itself has been in the rule book of fashion for decades: you do a fashion show during fashion week when everybody is in Paris… I felt like I need to do it in a different way so it is available for a bigger audience (Reyday, 2020)."
On the other side, the gamers can pass across numerous areas throughout the game, starting from Balenciaga store and continuing to pass among models with items of the Fall-Winter 2021 collection.
This idea of launching a video game that highlights the inspiration in the collection, is particularly relevant to the brand's emphasis on human destiny. This also incorporates how people will be dressed in the future (Stanley, 2020). So the adventurous experience of playing Afterworld provides an immersive view of how the designer is forecasting the world in ten years.
Chapter II: Innovation before Covid-19 Pandemic
2.1. Twenty-First Century (Pre-Pandemic Period) and Innovative Fashion Designers
Fashion shows as a visual representation of the designer's most recent work – through which the designer implements various performative methods to convey a conceptual meaning by means of several items as a collection – have a great history (Odabasi, 2019). However, the status of fashion shows in the twenty-first century has shifted to digital formats, while omitting the traditional elements such as stages, models, garments, and even the audience (Hong and Kim, 2014). In fact, fashion shows in their current form, have been widely recognized – particularly in the contemporary era – by the growing adoption of magazines, pop culture, and most important, the internet and social media.
This phenomenon has caused challenges for the fashion industry since fashion designers, who have consistently been able to incorporate different cultures and meanings into their work, have been affected.
As a matter of fact, in the twenty-first century, the fashion designers' role have gotten more broad and complex to acclimate to the new conditions. In the midst of the high-speed industry, the image of each individual artistic designer with a unique approach to the career has been seriously challenged and successful fashion designers have attempted to explore the diversity and complexity of the fashion system not only by remaining flexible and responsive, but also by embracing the possibilities that emerge more traditional systems are replaced by new, mainly digitally-based practices. About the social media revolution, as the key development in the twenty-first century, Pinchera and Rinallo indicate that:
In this age, "Fashion shows (and the collections themselves) are increasingly designed to be consumed online on a digital screen. The trends emerging from the Big Four runways inspired the collection of fast fashion retailers such as Zara and H&M. Brands are increasingly questioning the six month delay between the presentation of collections at fashion shows and these products' availability in stores, leading to experiments with 'see now, buy now' formulas. Online broadcasts of fashion shows also allow consumers to watch them from a digital front row, sanctioning a virtual return to these events' consumer-oriented origins. Despite some initial resistance, social media influencers are the key audiences of fashion shows. […] The digital mediatization of fashion shows has resulted in various other changes in the fashion field. Fashion designers are increasingly social media influencers, and they bring their followers with them when they leave one fashion brand to assume the creative directorship of another (Pinchera and Rinallo, 2019)."
Now, as times are changing, the world is evolving, and innovative fashion designers are adjusting to the new phase of normalization in using technology in the fashion system, fashion shows are evolving as well. Thus, fashion is no longer a stranger to experimentation, as standardized runways have become a canvas to project alternative modes of showmanship and ingenuity.
2.2. Olivier Rousteing – Balmain: "Beginning of a New Digital Era"
In 2011, at the age of 25, Olivier Rousteing was appointed as creative director of Balmain, a historic Parisian fashion house, becoming the youngest creative director of a French house since Yves Saint Laurent (Vogue, Heller, 2021). While Christophe Decarim, the previous creative director of Balmain, had revitalized the brand and brought the rock and roll power of the forties and fifties to Balmain-s heritage, Olivier Rousteing has delivered Balmain into the future together along with his internet savvy, infusing the historic style of the brand with universality and diversity which appeals to the digital generation (Fashion at Brown, 2021).
As being such an early adopter of social media, Rousteing asserts:
"Being part of what I call 'click' generation – where everything has to be fast and revolutionary, and you just want more, and it's about likes and consuming – I want to bring things to the table. A lot of designers say they're scared or overwhelmed because everything moves so quickly now. I think it would be scarier if it was too slow. I want to go fast… I think I have 4.6 million Instagram followers, which is obviously a great way to communicate my work and my life. (Yeager, 2019)"
We are witnessing that by bringing an innovative spirit of adventure and understanding of the digital generation, Olivier Rousteing's creative vision has been instrumental in Balmain's rapid development as a brand and as a cultural staple on social media, through his "Balmain Army."
This cohort of some of the most popular figures in the modern culture has been brought together by Rousteing's desire for a fantasy world of fashion that would reflect the designer's generation – the modern Balmain world that showcases a twenty-first century culture – with its inclusive diversity.
Imran Amed about the Balmain's army of celebrities states:
"Kanye West, Kim Kardashian-West, Rosie Huntington-Whitely, and a score of other instantly recognizable, Insta-famous figures; that has enabled Balmain to raise its global brand awareness, reaching a new, young audience, quite different to the house's "Jolie Madam" roots (Amed, 2015)."
And Barren regarding the reason behind choosing such figures for Balmain declares:
"They are chosen because of their personalities, and, most importantly, how these creatively gel with Balmain brand, whether it is within social media-based platforms, or the ways in which their images and their bodies capture a design collections aesthetic (2019)."
Taking advantage of collaborations with famous social media figures is a strategy that the brand has followed since Rousteing took the career at Balmain. This verifies what Caroline Rush, CEO of the British Fashion Council indicates about the evolution of fashion weeks:
"Fashion weeks have changed from being a trade event to being something that – while it retains a focus on business – is very much about entertainment. It has huge power on Instagram and garners an enormous amount of consumer interest. Being able to respond to that and enable brands to engage directly with that consumer audience is a great opportunity for consumers and businesses." She continues: "I still believe fashion weeks are a very valid trade platform. But because of digital and because of the amount of content that is created around fashion weeks, there is an opportunity to adapt to that and build a second layer that gives a consumer access. Ultimately, all the businesses showing at fashion weeks are selling to a customer (Harriet Brown, Drapers, September 2019)."
Therefore, Olivier Rousteing has put a strong emphasis on communication through social media (Pfeiffer, The Guardian, 2016); so that Balmain's fashion shows developed an opportunity to receive more engagement on the internet. Balmain's fashion shows are always closely connected to music, dance, and performances, reflecting the unique, inclusive, and modern aspects of today's Balmain. In the next following sections, some of the most splendid Fashion shows directed by Olivier Rousteing during the last years of his career at Balmain, will be discussed.
2.2.1. Balmain Fall-Winter 2016 Fashion Show – Shedding Light on Social Media
The collection was all about the complexity and adornment of Balmain women, "from a tassel adorned dress worn by Josephine Skriver to ruffle and lace pants modeled by Karlie Kloss. Taking the break from pastel pinks and blues; "More is More" appears to be the motto for the season (FGR, March 2016)."
Rousteing regularly emphasizes diversity in his fashion shows, in relation to race, nationality, and age. However, this was even more highlighted as "Supermodels by the likes of Gigi Hadid, Kendall Jenner, Rosie Huntington-Whiteley, and Alessandra Ambrosio all sorted different coloured wigs in opposition to their natural colour (Mcinerney, 2016)."
It was a certain manner to assure the attention from social media. Social media undoubtedly burst the moment Kendall Jenner walked down the runway in a blonde wig; followed by Gigi Hadid with a brunette one (Socha, WWD, 2016)," (figure 12 and 13) through beautifully designed garments and the amazing workmanship and the success of the runway were undeniable.
Throughout this complicated and adornment-filled fashion show, Olivier Rousteing has provided engaged both present and online spectators and drawn a lot of interest to the runway (Socha, WWD, 2016). In fact, in the digital world, when the information is can be thrown in front of our eyes and disappear in a relatively short period of time, Rousteing was able to catch the world's attention over social media together along with original and charismatic talents in the fashion industry.
2.2.2. Balmain Fall-Winter 2018 Fashion Show – Interaction with E-Participants
Balmain is a brand that has constantly been correlated with the meaning of "extra", from its army of supermodels to its huge social media followings, Kardashian claqueur, and elaborately decorated, embroidered, and exaggerated clothing (Gordon, 2018). However, Balmain's collection for Fall Winter 2018 was too extra.
Olivier Rousteing has previously used innovative communication methods to draw attention to the collection; with this runway, as the brand's first digital accessory (Tschorn, 2018), he released the Snapchat filter. So, while respecting the tradition and history of the brand, the collection featured social media inspiration and interaction with the young generation through online platforms, which caused the runway to be even more richer and accessible. Beyond doubt, being present at this fashion show, or watching it on every platform, via Snapchat or Instagram would provide an enjoyable experience.
2.2.3. Balmain Spring-Summer 2016 Campaign – Nineties Muses Reunion on Social Media
Balmain's Spring-Summer campaign seemed to recall the genuine supermodels: Cindy Crawford, Naomi Campbell, and Claudia Schiffer; who were first introduced to the fashion world by Gianni Versace during the nineties (Vartanian, 2020).
Since then the "supermodel Phenomenon" has created a lot of cultural impacts; their meteoric ascent has pushed them even further into the spotlight, showcasing their stunning spreads on renowned magazine covers, promoting wide ranges of fashion products, not simply clothes, but also accessories and cosmetics, and last but not least, supermodels have revolutionised the pop culture through social media (Keen, 2020).
According to Lindig and Matthews, the supermodel's public role is said to represent an ideal self, illustrating the potential of acquiring it, and to become a symbol of beauty and perfection; demonstrating how success may be achieved via conformity. Since 2016, supermodels have gathered huge followers across social media, which provided them a possibility to become mainstream celebrities (Lindig and Matthews, 2016).
Within this campaign, Olivier Rousteing expanded his Balmain Army, by introducing a new demographic group to the house: "Iconic Supermodels of Nineties."
For the designer, this campaign was more than just digital photoshoots, unlike so many examples of shooting campaigns in the twenty-first century; he looked for emotion. As he recalled Peter Lindberg photos and intimate backstage shots of the three supermodels for Gianni Versace, he reflected on his own dreams of something memorable that would not be forgotten (Balmain Official Website, Balmain Ensemble, Episode Two).
In fact, it would not be. More than just representing the designer's dream about the "original" supermodels of the nineties, within this engaging campaign and innovative effort, Balmain involved audiences and cultivated a feeling of community.
2.2.4. Summary: Olivier Rousteing's Social Media Approach in the Pre-Pandemic Period
To recap briefly, since the beginning of his career at Balmain, Olivier Rousteing's approach to communicating with audiences and presenting Balmain collections has been built around the concept of social media. This approach has empowered the house of Balmain to connect to a larger and, crucially, younger audience (Dazed Digital, 2015). To such an extent that everyone would have the access to the world of Balmain; not only the wealthy, famous, and fashion business professionals.
Accordingly, through effective use of social media and collaborations with celebrities on various online platforms, Rousteing provides followers with a daily glimpse of the Balmain lifestyle including runway moments, and backstage shots of catwalk shows (Marriott, 2015).
2.3. Jeremy Scott – Moschino
The house of Moschino has always evoked controversy and debate after each season. More recently, since 2013, as Jeremy Scott has taken the role of the creative director at the brand, similar clashes of high and low culture can be seen as well as the rejuvenation of the brand (Pavarini, 2013). He has brought all of his obsession with pop culture, critically displaying the design items, iconography, strong colours, and metaphorical expressions to the fashion shows (Business of Fashion Website, 2013).
According to Sover and Ben-Meir, Moschino fashion shows directed by Jeremy Scott connect three components:
"humour, food, and fashion, while presenting the culmination of a food-humour theme in contemporary fashion, which had started with Moschino's brand founder, Franco Moschino, in the nineties. Combining food and fashion is relevant in contemporary culture as it compares to consumption of fast food to that of fast fashion. Food is a basic visible unmasked component, which is connected directly to the stomach, and to the digestive system. In the last decade, food has stepped out of the diner's plates onto the catwalk of leading fashion designers. This culinary theme, which involves the satisfaction of basic human needs, was frequently accompanied by humour (2017)."
About the role of humour as the other element of Moschino fashion shows, they have asserted that:
"Humour is a central component in a person's integration into the society. A person who identifies with a particular social group shares common values with it that are expressed in all aspects of life: communication, culture, ethics, education, aesthetic, etc. Humour has three central social functions:
• First, it reflects the common values of the members of a specific group.
• Second, it is a critical tool through which a society punishes those who deviate from the group norms.
• The third function is humour as a tool to break down barriers of norms. That is to say, as opposed to the previous functions, whose aim is to consolidate and preserve common values, the third function appears to contradict the other two."
As a result, fashion has a connecting role in humour-food theme:
"Fashion is an external expression. The connection between these two components that seemingly represent two different worlds, the internal and external, creates an extraordinary, innovative encounter (Sover and Ben-Meir, 2017)."
The subsequent sections examine how all of the aforementioned elements are communicated throughout the fashion shows designed by Jeremy Scott in the pre-pandemic period.
2.3.1. Moschino Fall-Winter 2014 Fashion Show – Fast Food Collection on Social Media
2.3.1.1. Initial Part: Explanation of the Concept
Jeremy Scott's first runway at Moschino debuted on February 20, 2014, and incredibly became widespread (Blanks, Vogue, 2014). Within the show, the designer, who was already famous for integrating popular culture and high fashion, made a special impact on Italian fashion (Sover and Ben-Meir, 2017).
The collection seemed like a cross between iconic Chanel haute couture and American fast food (figure 21). McDonald's distinctive yellow and red colour block, as well as its logo which was turned into the shape of a heart, resembling "M" for Moschino as an iconic emblem (figure 22), and other American icons such as SpongeBob SquarePants, Cheetos, Hershey's, Froot Loops, they were all there (Blanks, Vogue, 2014).
This fashion show could be explored in many aspects, and since it is the designer's first and one of the most innovative fashion shows at the house of Moschino, it is worth addressing it in some detail.
Within this Runway, Scott introduced many challenging issues thanks to his humorous way of communication. As Elisabeth Wilson asserts:
"Fashion is a cultural phenomenon, an aesthetic medium for the expression of ideas, desires, and beliefs circulating in the society. Fashion is, after all, a form of visual art, a creation of images with the visible self as medium (2003)."
Moschino fall-winter 2014 fashion show signifies a conclusion of the nutritional theme which has been repeated during the past years mainly in accessories and photography.
Therefore, Jeremy Scott could draw fashion closer to the spectators by employing two factors of food and humour as human's most fundamental needs and finally help them to see fashion as one of those needs as well. Additionally, the designer implemented humour to criticize the American consumerism (like popular culture artists) and demonstrate the relationship between American food and fashion as a disruptive way to expose fashion to any market rather than American.
2.3.1.2. Second Part: Editorial Campaigns on Social Media
Scott created a content (fast food and its relation to fashion) within this collection and presented it in a conventional fashion show. However, later the designer promoted the collection on social media in collaboration with bloggers and influencers. Such an action allowed the collection to be seen by a larger audience (Crotti, 2017).
Furthermore, It is very important to review this fashion show since as it has been mentioned before, as the starting point for Jeremy Scott's work at Moschino; it will contribute developing a better understanding of the designer's evolution in the past few years and how up-to-date he reflects the current cultural and social matters in fashion.
2.3.2. Moschino [tv] H&M, Fall 2018: Star Models and Augmented Reality
In October 2018, Jeremy Scott in collaboration with H&M hosted a fashion show in New York City, in which more than a conventional runway, an augmented reality fashion presentation was displayed. The visitors were able to interact with a multi-media fashion exhibition and experience the electronic collection, thanks to the collaboration with Magic and the Swedish-based software company, Warpin Media (West, 2018).
Throughout the virtual show, visitors were invited to an innovative augmented reality experience that provided an interactive look of the collection; according to Palmieri, as the visitors put on a headset and entered a virtual reality environment, the event brought the collection into life (Palmieri, WWD, 2018).
The event also provided an opportunity to buy their favourite pieces of the collection before they were available at the stores (Palmieri, WWD, 2018). Thus, it might also say that this collaboration attempted to alter the way consumers shop. In fact, using augmented reality technology in this installation was an innovative approach for both Moschino and H&M to plan to incorporate the immersive technology into their business strategy in the future.
To summarize, the show was a roundup of everything. On one hand, it combined the street style theme with pop culture and a sense of humour and offered an opportunity to fans to get into the Moschino's eccentric, whimsical vibe.
On the other hand, through the virtual world, the show allowed the visitors to experience fashion in an innovative way. While the physical environment was set like a giant television, visitors were able to interact with virtual items from Moschino [tv] H&M collection. Thanks to the collaboration with Magic Leap and the use of technology for presenting the collection, it was possible to create a pop-up store in which visitors had the possibility to shop the show through an exclusive experience.
2.3.3. Moschino x The Sims –The Moschino Stuff Pack
Moschino has many times been recognized as a well-known brand for bringing pop culture to fashion shows (Hyland, 2014), but on April 13 in 2019, Jeremy Scott took it a step further launched the spring-summer collection with The Sims.
According to Valiuskyte, over the last decade, the gaming industry has grown at a remarkable pace (2021). As it has been explained in the previous chapter, the combination of two important industries of gaming and fashion would benefit fashion brands in the following ways:
• Gaming is a form of expression and business opportunity for fashion brands
• Gaming is an excellent way to reach and connect with a new young segment of consumer audiences (Valiuskyte, 2021).
It is notable to mention that Jeremy Scott is one of the pioneers taking advantages of the integration of fashion and gaming (Rivas, August 2019).
What Jeremy Scott has done with this capsule collection is a presentation of an idea of which Moschino has always done the best: producing intriguing visual images of fashion, adopting a new generation of pop culture while appealing to everyday behaviour and life, as well as creating nostalgia for people who grew up playing The Sims (Electronic Arts, 2019). Last but not least, Scott created a new trend of digitalization by targeting users of social media and entertaining them through wearable digital (Chatikavanij, 2019).
2.3.4. Summary: Jeremy Scott and Digital Communication Tools in the Pre-Covid Period
Prior to the pandemic, Jeremy Scott developed ways to communicate with audiences and present the collections depending on the concept and the message he intended to share. Thus, if the designer has shifted to the digital presentation of the collections or has used social media to share ideas, it can be claimed that he acted selectively in order to interact with the public in the best possible way.
Thus, Jeremy Scott has experimented with various digital channels for the presentation of fashion shows (according to the cases examined in previous sections), including:
• Interaction with audiences through social media
• Holding virtual presentations thanks to augmented reality (AR) and virtual reality (VR) technologies
• Gamification of fashion
Chapter III: Continual Innovation after the Covid-19 Pandemic Disruption Innovative Fashion Designers under the Influence of the Covid-19 Pandemic
3.1. Olivier Rousteing and the Covid-19
During the Covid-19 pandemic and the following regulations such as social distancing, fashion weeks have been held differently in every fashion city thanks to creative minds that are exploring methods to guarantee runway experience is still accessible and inclusive (Achille and Zipser, 2020).
Thus, the Balmain spring-summer fashion show was about combining the physical and digital modes of presentation and models stepped out onto the runway in front of sets of chairs with TV screens on them as well as a real crowd who gathered with respect to social distancing.
By creating this show, he clearly demonstrated his understanding of human needs in the current time and the complexities that resulted due to the pandemic. This is well visible both in the design of the collection and the organization of the fashion show – which was accessible digitally and physically for the guests. So, Rousteing turned up to demonstrate that fashion is reflecting our lifestyle, desires, emotions, values, and also social changes.
Balmain fall-winter fashion show pulls ahead of Olivier Rousteing's innovative approach (Kelly, 2021). The show which was titled "Above and Beyond", takes us on a glamorous journey to the moon, together with models wearing garments designed to promote a sense of freedom (Alami, 2021).
According to Kelly, the virtual runway starts, as Captain Rousteing guides us to a digitally made space between Earth and the Moon, and then, models walk in line on the wings of an Air France plane while glorifying the Parisian beauty in terms of jewelry, colour palettes, and etc, along with a recreation of functional and military-inspired uniforms matched with corsets, platform boots, duster coat, and accessories (2021).
In terms of the concept – stepping into the deep and nostalgic desire of travelling – during the Covid-19 pandemic and the limitation it has caused, it has been asserted that this is a particular concept the House of Balmain has been always familiar with (Alami, 2021).
So, this fashion show aims to offer us hope for better times which are likely to show up as well as reflect the nostalgic days that we were free to travel.
Indeed, Olivier Rousteing once again has shown his deep understanding of the human's current situation and challenges – in this case, is about the Covid-19 and the following limitations for travelling – by depicting a notion of air travel to the moon owing to the technology and the largest LED screen (Socha, WWD, March 2021).
This is a very strong concept which is capable of being applied to every item of the collection including garments, as well as accessories and several suitcases resembling the idea of travelling.
Moreover, Rousteing implements the same concept for the construction of the fashion show and the way it communicates with spectators, such as using a plane and then digitally rendered space to generate a sense of traveling to the moon, as well as taking the advantage of visual effects to create unconventional but intriguing images.
3.1.3. Summary: Olivier Rousteing's Approach During Pandemic
Olivier Rousteing has had experimented with the adaption of fashion shows to a more accessible state, previous to the Covid-19 pandemic – based on the cases examined in chapter one. Regarding the impact of the pandemic on fashion shows, it is probable to claim that the pandemic has aided Balmain fashion shows to become more accessible and inclusive and this inclusion is achieved by more use of social media and engagement with genuine communities (Croft, 2021).
About Rousteing's approach toward acceleration of digital developments and the evolution of social media during the pandemic period, it is important to remember that he did not consider it only as a tool for purchasing items online, but also to interact actively with the target audiences (Croft, 2021).
Prior to the pandemic, he sought to use social media to discuss topics such as anti-racism and diversity in various forms – for instance: cultural, racial, age, sex, and national origin – on social media (Interview with Feitelberg, WWD, 2018).
As Rousteing states:
"The community that follows you on Instagram is going through a lot all day, all year. And we can talk about racism, we can talk about body positivity (Schuam, Fashionatbrown, 2020)."
And according to Woods:
"Between fighting the pandemic and supporting the anti-racism movement, Olivier Rousteing saw one common dominator: "Togetherness," that we need to be together (Woods, 2020)."
After all, Olivier Rousteing is a twenty-first century designer who has acknowledged immediately as the world shifts, changing priorities is a must. This is also evident in the manner in which he had held fashion shows and redefined them in the post-pandemic period.
3.2. Jeremy Scott and Covid-19
3.2.1. Moschino Spring-Summer 2021 Fashion Show: Socially-Distanced Puppet Show
Fashion shows, like other kinds of social events, had to adapt during the Covid-19 period due to the impossibility of experiencing a fashion runway by huge numbers of people in a room. Jeremy Scott is one of those innovative designers who have rapidly adapted to the time of social distancing and travel limitations (Kell, 2021). The creative director suggested a very unique alternative for the spring-summer 2021 collection.
In fact, throughout history, however, puppets several times have been utilized for fashion communication. As Kristy Hassard implies:
"Dolls being used to communicate fashion is not a new idea. It has a history dating back at least to the sixteenth century as a precursor to illustrate fashion magazines. Fashion dolls were sent across Europe to showcase the latest fashion in a tactile way that could not be achieved with a letter or drawing. They were considered so important that during the War of the Spanish Succession, when trade was banned between Britain and France, the dolls were still allowed to pass, receiving diplomatic immunity.
They have also been used more recently. In the aftermath of the Second World War, sixty Couturiers including Cristobal Balenciaga, Jeanne Lanvin, and Pierre Balmain, volunteered to scrap fabric to create miniature clothes in new fashions for the exhibition Theatre de la Mode. This resulted in 237 doll-sized figures in fifteen sets touring Europe from 1945 to 1946 to show new fashions to clients who were unable to travel and raise money for war survivors. (V&A, 2020)"
Noting the role of marionettes dressed in glamourous French Couture to exhibit fashion in a period when people were unable to travel due to the regulations after the World War II.
In short, the virtual show was aimed to provide a fresh look at future, while not entirely overlooking the past, according to Madsen (Vogue, September 2020). In fact, it proposes the past again with the recreation of old fashion shows. As Scott takes miniature models to show and stages an inside-out collection – revealing the internal structure of the garments like edges, seams, corsetry boning, and panels as well as trimming (Hitti, 2020).
So, he metaphorically portrays a fashion that needs to expose both its hidden components and flaws; a fashion that expresses the inner part of fashion to a broader audience thanks to the internet and social media (Hitti, 2020). Since the fashion industry and designers have tried to develop methods to convey their message after the occurrence of the Covid-19 pandemic, Jeremy Scott was able to draw a new life through the world of lifeless.
"This season starts with a concept of a show within a show within a show within a show, fueled by a dash of time-travel to the sophistication and grandeur of early Hollywood. It is a mashup of Moschino-ism, stage-lit by a golden spotlight and dappled in escapist nostalgia (Designscene, February 2021)."
After all, we are witnessing that Scott once again designed and directed a play which now assumed to represent our contemporary surreal lifestyle (Madsen, Vogue, 2021). This is evident in both design of the collection and the organization of the show.
Needless to say, we have been enforced to live the digital period, which affects fashion as well. However, Scott has been successful to depict the current lifestyle in a delightful manner, while proving that the pandemic will elevate our desire for glamour rather than casual (Evan Nicole Brown, 2021).
In fact, he had an exciting at the same time dramatic concept, which is particularly fascinating in the midst of the pandemic.
3.2.3. Moschino Resort 2022: Musical Fashion Film
Constantly being inspired by the Old Hollywood, with the Moschino Resort collection, Jeremy Scott has yet again demonstrated that he is the master of making runway movies. It might be tied to his standpoint towards the runways; as Scott indicates:
"Even when I am doing a runway, I always think about my shows as films. The woman is a character, and where would that character go? What would she do and what would she never do? And maybe there is no dialogue, but fashion is a language, and it speaks to so many people (Krentcil, Elle, June 2021)."
This time, with "Lighting Strike", Scott directs a short film, starred by Karen Elson, raising a wave of enthusiasm, glamour, colour, joy, and humour. The show is filmed in a typical American coffee shop, with club sandwiches, french fries, chocolate cake, and hamburgers – another time, the combination of food and humour with fashion is showcased (Moore, 2021); this is a concept that was thoroughly discussed in the previous chapter.
Overall, the film blends fashion, cinema, pop influences, American culture, and music to recreate a happy and exciting mood (Valle, 2021). Lighting Strikes, like other runway films directed by Scott during the Covid-19 pandemic, might seem to be escapist fantasy, but it is crucial to note that this attitude has always been underlined in his works. In fact, by relying on the strength of optimism, he raised a sympathetic sense of our moments in the pandemic.
3.2.4. Summary: Jeremy Scott's Approach During the Covid-19 Pandemic
Following the emergence of the pandemic, despite all the obstacles and challenges, Scott continued considering the Covid-19 as a new parameter of everyday life in the current world; such a viewpoint that brought an explosion of innovation to the House (Kell, 2021).
This might be influenced by his attitude toward creativity, as the designer asserts:
"I fundamentally think about creativity like water. You pour it into a glass pitcher, then you can take that pitcher and pour it into a glass to drink out of, or you can pour it into a vase, or you can pour it into a pool, or you can pour it into the cracks in the sidewalk. It is going to take these forms and shapes no matter what vessel you put them in. And so that's how I always approach things (Hyland, Elle, September 2020)."
Furthermore, Scott found it simpler to adapt to the new environment concerning the pandemic because he has already conducted multiple experimental works throughout his career and indeed has been well familiar with working under difficult conditions (as his pre-pandemic works prove).
In an interview with Veronique Hyland (2020), about the influences of the Covid-19 pandemic on his work, Scott mentioned:
"For me it is really a strengthening of what I already believed. I still believe fundamentally, and I have always felt it, and I feel like in these times it is more evident and clear, that originality – a work that is emotional, that makes you feel – is important."
Thus, Scott is a designer who believes when people face difficulties or crisis, they need optimism, jot, and a reason to smile (Hyland, Elle, September 2020) and he purposefully expressed this vision in his fashion shows during the pandemic.
As it is evident in Moschino's fashion shows during the pandemic, Scott has designed virtual runways full of joy and humour. He has brought fashion shows to life in the form of short fashion film, a piece of art that undoubtedly could be considered as one the most unique showcased ever (Kell, 2021).
Chapter IV: Normalization of State
4.1. Living with the Covid-19 Pandemic
Covid-19 has been an undeniable influence on consumers' desire and behaviour in the fashion business, as people settled in their houses from the virus, shops were closed, and travelling was banned. As a result of strict regulations, new trends became considerably identified, while they might be established prior to the pandemic (Kim, 2021).
These new trends are indeed applicable to fashion shows, as an important part of the fashion industry, and the way consumers conceive them. The reason is well demonstrated by Mark Badgley, co-founder and designer of Badgley Mischka:
"Slowly but surely, the majority of planned attendees sort of changed their mind. They just were not ready quite yet. Our fashion shows are really for our consumers. When they are not there, it just does not feel the same (Flora, Glossy, September 2021)."
According to a recent research by Kim (2021), two main trends define the changes in consumer's attitudes during the pandemic:
• Increasing adoption of digitalization
• Increasing demand for sustainability
4.2. Consumers Adopted Attitude towards Digitalization
The digitalization of fashion was one of the most significant trends, emerging during Covid-19 (Kim, 2021). Even though, since years before Covid-19, with the development of e-commerce as well as the rapid spread of the Internet, even in the most remote, unpopulated societies around the world, has driven fashion brands to a larger state of an online presence.
4.2.1. Social Media and Consumer's Mindset
First and foremost, digital fashion presentations were mostly held concerning human safety during the pandemic period. However, this process has had other aspects in relation to consumer attitude.
According to the Heuritech team, the importance of digitalization – in particular social media – has risen. Although social media was formerly used for fashion campaigning, it is now far more versatile. There have been two significant factors that caused the evolution of social media over the last two years – since the beginning of the pandemic:
• Lockdowns throughout the world have led consumers to spend considerably more time on online platforms.
• Due to the lack of physical interaction and activities, virtual substitutes have begun to expand rapidly (Heuritech, 2021).
As a result of this process and changes in consumer mindset, an interactive and personalised relationship has been formed between brands and consumers. Consumers now expect greater transparency, authenticity, and clarity from brands (Heuritech, 2021). On the other side, brands have had to adjust to meet these new consumer expectations as social media has become a crucial platform for brands to present their collection and reach out to the consumers and their desires.
4.2.1.1. Consumers and Increased Interaction on Instagram
Instagram has had more engagement than other social media platforms, since its creation in 2010 (Elliot, 2014). Empowering consumers to follow their favourite brands, react and comment or ask questions regarding a particular product or service more swiftly and efficiently than other traditional means (Reyneke et al., 2011). It is worth noting that the visual nature of Instagram and the creativity within the uploaded photos are the most determining elements in the use of this application (Sheldon and Bryant, 2015). This visual form of communication enhances a genuine connection between brands and their consumers (Serafinelli, 2018).
Moreover, Instagram has a significant role in the development of public awareness for brands and firms (Shively, 2014).
Since the beginning of the Covid-19 pandemic, Instagram has been the most preferred online platform to utilize merely for entertainment (Digital Commerce, 2020); experiencing 40% in usage from under 35 years old (Kantar, 2020).
Based on the "Consumer Attitude Report" by the Heuritech team, fashion brands and influencers have accordingly increased their digital content and contact with consumers in the virtual environment to take the advantages of the pandemic period. This has been a great opportunity for regular fashion consumer, who is unable to attend out-of-house fashion activities and events. As a natural consequence, Instagram is now more than any time a platform wherein consumers can express themselves freely and honestly (Heuritech, 2020).
In fact, though the share of posts featuring luxury fashion decreases by approximately 40%, the share of posts concerning Covid-19 increases. It might indicate a change in consumer attitudes from high-end content to more quarantine-themed content. Regarding how people altered their routine to express their life during the pandemic period, Mollard remarks that a lot of people shifted to home workouts (2021).
This is a notion that Instagram has had a major role in popularizing. As Mollard explains:
• Fashion brands hosted virtual workouts
• Fitness influencers started broadcasting daily exercises on their Instagram stories
According to Heuritech, more than a quarter of the Covid-19 posts are dedicated to fashion in various manners, including:
• Promoting an outfit
• Showcasing a fashion project
• Exhibiting one's unique appearance
• Experimenting with DIYs
All in all, as Covid-19 has shifted consumer preferences in just a few months, their attitudes towards fashion appeared to be evolving in order to accommodate the industry's evident changes. Instagram seems to be an essential platform for reflecting on all the changes that have occurred throughout this period. As a result of this, consumers expect closer interaction with brands and influencers and conducting new trends like exercising at home to maintain health in the pandemic time.
4.3. Consumers In Quest of Sustainability
According to Heuritech, fashion consumers' choices and priorities are changing, though they are not moving away from fashion. Consumers now tend to be more interested in leisure wear, as they are more concerned about the economy and finances. This could be described based on the fact that consumers tend to spend less during times of crisis and luxury fashion is logically giving way to more effective fashion trends, such as loungewear and at-home activewear in the Covid-19 period. As a result of this, while consumers have been experienced unsure feelings, fashion has offered an alternative reality in an innovative way, which surprisingly caused consumers to develop an optimistic perspective towards the fashion industry's future (2021).
Furthermore, while the fashion industry is restructuring for the new normal following the Covid-19 crisis, consumers are becoming increasingly concerned about environmental issues and sustainability, according to a survey by McKinsey and Company (July 2020). Consumers are more aware of their lifestyle than ever before and are willing to step up.
Still according to the research by McKinsey and Company (July 2020):
of the 2000 individuals who participated in the survey:
• Two-third of the consumers believe that it is crucial to limit the impacts on climate change.
• 88 percent admit that pollution reduction should be prioritized.
• 57 percent have brought important changes to their lifestyle in order to reduce environmental damages.
• 67 percent consider utilizing sustainable materials would be an essential shopping factor.
• 63 percent consider brand's sustainability promotion while purchasing a product, indicating that brands must consider that consumers are attempting to make conscious decisions to purchase from a sustainable brand.
• 65 percent intend to purchase more durable fashion products.
• Almost 50 percent of Generation Z and millennials intend to buy more second-hand products after the Covid-19 pandemic.
Thus, consumers have become more aware and concerned about sustainability and environmental issues and they have demanded fashion brands to act more responsibly and contemplate the social and environmental consequences of their operations (Launch Metrics Content Team, October 2020).
While the world is coping with the Covid-19 crisis, it is apparent that fashion professionals are looking for innovative methods to enhance their practices and global influences. As more designers turn to digital formats for the presentation of their collections, the traditional fashion shows have altered and will hopefully keep evolving in the future.
I am Sara Fatemeh Ghanbarzadeh, graduated in Fashion Studies at the University of Bologna.
Email: sarahghanbarzadeh@gmail.com
Article source:
https://articlebiz.com
This article has been viewed 625 times.
Rate article
This article has a 5 rating with 2 votes.
Article comments
There are no posted comments.