Focus On An Appropriate Arthritis Diet Plan To Get Some Relief
Author

Josef Bichler

Published

October 10, 2017

Word count

538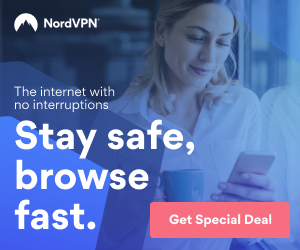 In the United States of America, arthritis is one of the most common health problems. More than 46 million Americans are affected by this inflammatory condition. In simple terms, arthritis is a condition that causes inflammation in your joints. This inflammation may be caused because of many different factors, such as obesity, injury or genetic structure.
If the condition is chronic, it may lead to severe pain, restricted movement of affected joints and deformity.
The different types of arthritis are rheumatoid, gout, septic and psoriatic arthritis. According to the type of arthritis, you can focus on a specific arthritis diet plan. Some foods are known to help symptoms of this condition.
Foods to Eat
An appropriate arthritis diet plan will play a very important role in improving your condition. Your diet should be well balanced and healthy. It should include a wide range of vegetables, fruits, nuts, seeds, and grains.
Besides an appropriate arthritis diet plan, you should also try to maintain a healthy weight. Obesity can place unnecessary stress on your joints, and worsen the problem. Thus, processed and oily foods need to be avoided.
General Dietary Recommendations
It's very important to eat a well balanced diet. It should help you maintain healthy weight, and general good health.

You should avoid fasting or crash dieting.

You need to drink plenty of non alcoholic beverages.

It's better to maintain a healthy weight. If you have excess body weight, it may place unnecessary stress on your joints, especially on the hips and knees.
Include Omega-3 Fats in Your Arthritis Diet Plan
According to some studies, food containing omega-3 fats are believed to reduce inflammation associated with some types of arthritis, especially rheumatoid arthritis. As compared to medications, omega-3 does not have any side effects. Moreover, it offers some other health benefits, including reduced risk of heart disease. Some foods rich in omega-3 fats include:
Fish - Oily fish like sardines and salmon are rich in omega-3 fats.

Lin seeds and flax seed oil

Walnuts

Fish oil supplements

Eggs (fortified with omega-3 fats)
While developing your arthritis diet plan, you shouldn't confuse fish liver oils with fish oils. Fish liver oils, such as halibut liver oil and cod liver oil contain vitamin A. Excess of vitamin A in your body can cause some serious side effects. Before taking any such supplements, you should talk to your doctor to know more about the appropriate dosage.
In case you think a specific food may worsen your condition, you should keep a detailed diary of your symptoms and food intake. Once a month, you should discuss the results with your dietitian or doctor.
It's worth mentioning that you shouldn't completely cut whole foods from your diet, including dairy products. Before taking any step, you should consult your dietitian or doctor. Eliminating some foods from your arthritis diet plan may lead to lack of vitamins and minerals in your diet. Regular exercise with a balanced diet will play an important role in providing you with some relief.
The most important step to a healthier life is the change to a healthy diet. Get more information from the free copy of my e-book to make better choices!
My name is Josef Bichler. I have a passion for wellness and showing others how to live healthy lives. I have corrected my own health problems with the use of alternatives only and helping others to achieve their health objectives through lifestyle changes, detoxifying their body and through understanding the benefits of eating healthy. For more ongoing health information subscribe to my free weekly newsletter at www.healthythenaturalway.com
Article source:
https://articlebiz.com
This article has been viewed 825 times.
Article comments
There are no posted comments.