An Inflammatory Foods List For What You Should And Should Not Eat With Arthritis
Author

Josef Bichler

Published

October 16, 2017

Word count

572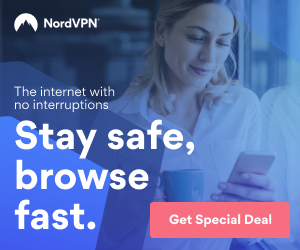 First thing: What is arthritis? Arthritis is an over-compassing term that includes joint pain and/or inflammation. There are medicines that help ease the pain from arthritis but did you know there are foods that do the same? The following is a reducing inflammatory foods list to help ease, and help prevent the pain from your arthritis.
The first group of food is omega 3 fats. These can be found in meats, fish oil and olive oil. Studies have shown that omega 3 fats help increase the activity of COX-2 and help reduce inflammation pain.
To help prevent arthritis you need to listen to the words your parents once told you: Eat your broccoli. That's right, broccoli and cauliflower both help protect against arthritis. Also included in this prevention team is cabbage, Brussels sprouts, and kale.
To decrease your chances of getting rheumatoid arthritis you need to consume more vitamin D. Studies have shown that the risk of osteoarthritis progression in the news is lowered when you consume more vitamin D. Vitamin D can be found in oily fish. Another great way to get some vitamin D is to take a walk for at least twenty minutes and let your system absorb it through the sunlight.
The fourth group of foods in your reducing/preventing inflammatory foods list are beta-cryptoxanthins. This is converted to vitamin A in your body and can help prevent arthritis. Foods with high amounts of beta-cryptoxanthin include tangerines, apricots, squash, pumpkin and sweet peppers.
Arthritis health is not about eating foods that help prevent or ease the pain it causes but to also avoid foods that can help cause it. Following is an inflammatory foods list of four things to avoid in your diet because of the effect it has on arthritis:
One thing in your inflammatory foods list you need to reduce is your AGE (advanced glycation end product). This shows up in food when it is heated. Grilled, fried and even pasteurized foods have higher levels of AGE. Now you don't need to cut these foods out completely, just be aware of how much you are taking in.
Another group of food in your inflammatory foods list to cut back on to help lower AGE are sugars. This includes candies, soda and those sweet bread goods.
Another reason to cut back on the sweet baked goods is that many of these that you can buy at the store contain corn oil. This contains omega 6 fatty acids which, despite being tasty, can actually trigger inflammation.
Need another reason to cut back on the cigarettes? That's right, tobacco increases your chance at developing rheumatoid arthritis. Something that ties in with tobacco, is alcohol. Alcohol can also increase your chances for arthritis in the form of gout.
The most important thing to know is that with a healthy diet, exercise, and a good night's rest you can help prevent your odds of getting arthritis. There are foods to avoid, or have in lower quantity. And there is even food to help you fight the pains of arthritis instead of relying on medication which may have many side effects when consumed. The provided information is a good start but there is more information out there to help add to your inflammatory foods list.
The most important step to a healthier life is the change to a healthy diet. Get more information from the free copy of my e-book to make better choices!
My name is Josef Bichler. I have a passion for wellness and showing others how to live healthy lives. I have corrected my own health problems with the use of alternatives only and helping others to achieve their health objectives through lifestyle changes, detoxifying their body and through understanding the benefits of eating healthy. For more ongoing health information subscribe to my free weekly newsletter at www.healthythenaturalway.com
Article source:
https://articlebiz.com
This article has been viewed 842 times.
Article comments
There are no posted comments.