5 Foods That Cause Joint Pain
Author

Josef Bichler

Published

October 23, 2017

Word count

546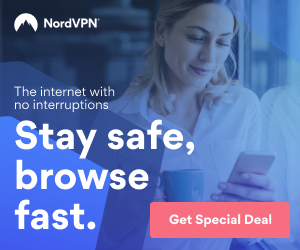 As a culture, humans are conditioned to accept joint pains as the natural signs of aging. Many people accept this and over time when the pain intensifies, they look out for OTC drugs and painkillers like ibuprofen to help with pain. We all know how dangerous these drugs can be when taken in the long run. These not only make you addicted, but also harm your body in many different ways.
However, not many people realize that joint pains and foods are interrelated. The food that you eat on daily basis can trigger the condition, or suppress it. Basically, your food choices determine whether you will be suffering with joint pains throughout your life, or prevent them even before they start. In this article, we'll explore some foods that cause joint pain.
Meats
If you are at a risk of joint related problems like gout, arthritis and others, it is advisable to avoid organ meats, such as kidneys, hearts, livers, testicles and brains. These meat portions are extremely high in purines that can lead to high uric acid levels in the body. Other non-traditional meats such as tongue, mincemeat, bouillons and broths also contain high compounds of purines. Game meats such as goose, partridge, duck, pheasant and turkey, are also considered as foods that cause joint pain and must be avoided.
Fish
Several species of shellfish and fish have high levels of purines that can lead to or even exacerbate gout joint pain. These species include mackerel, herring, anchovies, scallops, mussels and sardines. In fact, the eggs of these species should also be avoided for the same reason.
Vegetables and Legumes
Animal products are not the only foods that cause joint pains. There are some healthy vegetables as well that contain high levels of purines. These include spinach, peas, asparagus, beans, cauliflower, and mushrooms. Those who have gout must avoid these foods as much as possible. However, these vegetables are good sources of vitamins and minerals and under expert guidance; it should be fine to eat them in moderation if you are not suffering from any kind of joint related problems.
Grain and Grain Products
Several grains and their byproducts contain high to moderate levels of purines. In fact, beer, hard liquor and wine are high in purines. Yeast is used in brewing alcohol and baking. It is also high in purines and should be avoided by people already suffering from gout pains. Whole grain cereals, breads, oatmeal, wheat germ and wheat bran should only be consumed after a thorough consultation with your immediate doctor.
Dairy Products
Dairy products also fall under foods that cause joint pain because of the type of proteins that they contain. According to medical experts, these proteins may irritate the tissue around joints in some people. Some patients of arthritis pain have successfully switched to vegan diet that contains no foods that cause joint pain and considered good for people with gout and joint problems.
What You Can Do
Instead of getting protein from foods that cause joint pain, get the bulk from other sources like tofu, peanut butters, quinoa, and lentils.
The most important step to a healthier life is the change to a healthy diet. Get more information from the free copy of my e-book to make better choices!
My name is Josef Bichler. I have a passion for wellness and showing others how to live healthy lives. I have corrected my own health problems with the use of alternatives only and helping others to achieve their health objectives through lifestyle changes, detoxifying their body and through understanding the benefits of eating healthy. For more ongoing health information subscribe to my free weekly newsletter at www.healthythenaturalway.com
Article source:
https://articlebiz.com
This article has been viewed 881 times.
Article comments
There are no posted comments.