Make a Healthy Smile Your New Year's Resolution!
Author

Ron Barbanell

Published

January 14, 2018

Word count

683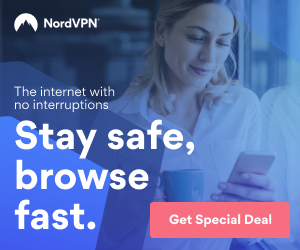 It's 2018! For the most of us, a new year marks a fresh start. We write down our resolutions, and we do our best to keep up with them year-round. Sometimes these resolutions can be too far-fetched, but other times these resolutions are so easy, you can do even in your sleep! We're talking about your teeth here! Make a healthy smile part of your New Year's resolutions, and use these simple hacks to achieve it.
Start Using Mouthwash
Far too often do we stress the need to brush and floss your teeth daily. We do this because it prevents the buildup of plaque. However, you simply cannot forget the importance of mouthwash!
Mouthwash is essential for healthy teeth. Swishing mouthwash not only promotes salivation, it also contains minerals and enzymes that help repair your teeth and disrupt acids from tearing down your enamel. Mouthwash also helps flush out any food chunks left between your teeth even after you flossed.
There's benefits to mouthwash, but too much is bad as well. Most mouthwashes contain alcohol, so swishing around too much or for loo long will cause dry mouth, which inhibits salivation and gives room for harm to your teeth. Use as suggested on the bottle, and only use once a day. Keep in mind mouthwash is not a substitute for brushing your teeth. It'd be like not showering and using cologne to mask the smell.
Look at Your Diet
Take some time today to write down what you've been eating for the past week. If you notice you've been eating a lot of sugary or acidic foods, use this knowledge to shop for healthy foods during your next trip to the market.
The reason we're targeting sugary or acidic foods and drinks is simple. When you eat them, you make your mouth work double time to protect your teeth from decay. Saliva goes a long way as to neutralizing acids from eroding the enamel of your teeth and keep up a healthy smile, but it'd help considerably if your diet is right to begin with.
Some foods and beverages to veer away from includes citrus fruits and juices, soft drinks, high-sugar sport drinks, and any foods with high sugar concentration. On the healthier side, stick to water, dark tea, berries and vegetables.
Cut Down on the Coffee
Too much coffee can be very bad to your teeth. Coffee is highly acidic. Not only does it cause sensitive teeth, it's a leading factor that causes white teeth to turn yellow. Lots of times too, coffee isn't prepared straight up. We like to mix our coffee with sugar or creamer, the former being bad for your teeth by itself. As such, too much coffee can stain teeth and cause tooth decay.
If white teeth is what you're aiming for in 2018, it may be time to switch away from coffee. The best alternative is water or tea, but if you can't make the jump, limit yourself to one cup of coffee half an hour after you brush your teeth in the morning.
Check out Dental Implants
Dental implants are the leading solution for missing teeth. They're way beyond dentures and bridges in terms of comfortability, cleanliness and affordability. Dental implants are also fixed solutions, and their natural look is indistinguishable from natural teeth.
Whether you're entering the new year with one or several missing teeth, dental implants are readily available for your needs. Provided you don't smoke and have a healthy set of gums, you can get a dental implant in as quick as a day! Dental implants make healthy teeth a reality even if you don't start the year off with all of them.
Visit Your Dentist
The hacks above for healthy teeth are very important, but a visit to the dentist should always be on the top of your list. Make it happen that you visit the dentist at least once every 6 months for a thorough cleaning and tips from them to protect your teeth in the future.
Scheduling an appointment is easy. If you're looking at coming to us at ADHP, simple call us at (800) 959-3732 or request an appointment using our online contact form (http://www.adhp.com/contact-us)! Start the year off right with a healthy smile by using these simple hacks. Make 2018 the year you finally go through with a New Year's resolution!
Article source:
https://articlebiz.com
This article has been viewed 1,012 times.
Article comments
There are no posted comments.