Adding Flare to Your Translation Tool Kit
Author

Olga Pavlova

Published

May 10, 2018

Word count

564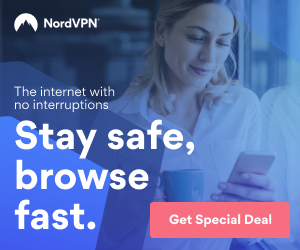 This is the inaugural Translation Tool review. And, ironically, the tool I am going to review is not strictly for translation. I am compelled to talk about MadCap Software's Flare Single-Source Publishing application. Flare was created by the original designers of RoboHelp. I guess the smart people who came up with RoboHelp back in the 90's got tired of seeing their brainchild being bought and sold like an old Honda Accord. They finally broke out on their own and put their best ideas into developing Flare.
For the sake of full disclosure, I do not receive any enumeration for endorsing Flare or any of MadCap's products. I must also disclose that I am not a hardcore user of any help/single-source authoring tool. However, I do manage production staff who must support these tools as part of our firm's translation and localization services, and I must be able to guide our clients in the best choice of tools that will better enable translation and localization. Suffice it to say, that I am close enough to the grumbling and complaining when one tool versus another is used and the outcome isn't as good as might be expected. This is a view from the trenches.
Flare does an excellent job supporting 39 languages, which include most of the major languages for business. The list isn't too different from what RoboHelp claims to support. Currently, neither of the tools support bi-directional languages such as Hebrew and Arabic without significant customization. Both RoboHelp and Flare utilize Unicode to enable multilingual character encoding, so basic issues with displaying text correctly are no longer a major problem with either product.
I will say that MadCap is one of the only software companies that actually makes the effort to reach out to the translation and localization industry and listen to our experiences about dealing with multilingual authoring and publishing of Help systems and other document formats, and then proceeds to incorporate what they learn into the product. We have personally experienced how well MadCap responds to addressing new functionality and how quickly they move to extend support for new features and languages.
Some of the features we appreciate most about Flare when it comes to translation are…
Ease of filtering content for use with our current translation memory tools

Ability to easily identify and manipulate ancillary files such as glossary and table of contents

Customizable skins and navigation

Integration with MadCap Lingo — MadCap's translation memory application

Integration with MadCap Capture (screen capturing utility) and Mimic (screen action recording)
To be fair, many of these characteristics can also be found in RoboHelp, but the real issue in regard to choosing the right software also comes down to the fact that MadCap was the first to break from theMS Word-macro-based model (one of the reasons we dumped RoboHelp in the first place) and create a standalone authoring tool based on XML. The other driving force behind our preference is the high quality of the support we get from MadCap. Yes, we pay for this support, but it's worth every penny, and we more than get our money's worth.
Our expectation is that MadCap, as a smaller company, will continue to focus on innovation, product quality and excellent support in order to build a small but devoted following. As a small company ourselves, we appreciate this approach.
This article has been viewed 1,361 times.
Rate article
This article has a 5 rating with 2 votes.
Article comments
There are no posted comments.