5 Best Ways to use Coconut Oil on Hair
Author

Helen Diaz

Published

August 10, 2018

Word count

578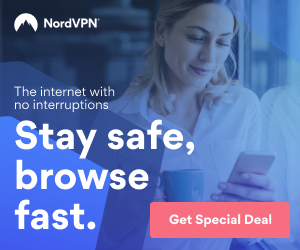 Who doesn't desire for healthy, shiny, manageable hair? Now you can achieve such lust-worthy locks of hairs by using only coconut oil. For centuries women used coconut oil on their hair to keep them strong and healthy.
Coconut oil is a multi-tasking hair product that is rich in vitamins, mineral, and other nutrients. Here I will discuss different ways to use coconut oil on your precious locks to keep them healthy and gorgeous. But before applying these techniques in real life, make sure that you have the best coconut oil for hair and that suits you perfectly.
Use as Deep Conditioner
Coconut oil is one excellent conditioner for all types of hair as it is free from all types of scary chemicals and parabens. To condition your hair, star with a small amount of oil in your palms and rub together; rubbing warms the oil and activates its nutrients. Massage oil gently on the scalp with your fingertips for a couple of minutes and leave it for 1/2 hours.
In the meantime, this oil penetrates through the scalp and locks in hair protein. Reducing protein loss is important because it results in dryness, breakage and hair fall.
After you have left oil for a good amount of time, wash your hair with a mild shampoo and discover silky smooth hair of your dreams.
Use to Defeat Dandruff
To fight disturbing dandruff and remove them permanently, wash hair thoroughly to remove dirt and debris from the skin and gently massage best coconut oil on hair, scalp, neck, and forehead. Then cover this head area with a shower cap and sit in the sun if possible. Otherwise, use a hair dryer on low power to increase the heat inside the cap.
After 20-30 minutes of following the heating process, remove the cap and wash your hair again using a mild shampoo. Repeat this process 2-3 times weekly to remove dandruff effectively.
Use as Lice Treatment
Having hair lice is disturbing. And there is nothing as effective and useful as coconut oil treatment to treat and prevent lice. Mix the same amount of anise, ylang-ylang, and tea tree oils with coconut oil and apply all over the scalp and hair. Use a fine tooth comb to comb through the hair and then put on a cap to cover the head. Leave the oil for at least 2 hours and don't forget to warm up the cap in-between.
After 2 hours, remove the cap and immediately dispose it. Comb once again with a fine comb and Wash off hair twice with a mild shampoo.
Use as Hair Coloring Base
If you want to dye your precious locks with all-natural hair colors, then there is nothing as a good medium as melted coconut oil. Mix a good amount of coconut oil with your natural coloring items and apply the mixture on your hair and follow rest of the coloring steps as you would normally do.
The advantage of using coconut oil as the base is that it penetrates deep into the hair for a more vibrant color and also rescues the hair from the damages due to dying.
Use for Hair Growth
I have mentioned earlier that coconut oil is incredibly rich in vitamins, minerals and other useful nutrients that are useful for the hair. Applying best coconut oil for hair regularly to your locks and scalp not only make them healthy and strong but at the same time helps to grow hair quickly.
This article has been viewed 688 times.
Article comments
There are no posted comments.