Aerial Photography Tips for Beginners
Author

Harry Burton

Published

September 17, 2018

Word count

507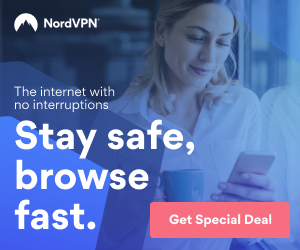 Nowadays drones are affordable and available everywhere. Everyone can fly a drone as long as they fly with regulations. However, it might cost thousands of dollars to get a license to use it for commercial purposes like for aerial drone photography services or making TV shows or for a job. But it's worth it as it adds so much value to the production. All cameras found today are high definition and the results are amazing. Despite that taking time to learn how to operate via aerial photography New Jersey and use them efficiently will turns and average looking film into something very professional. Ultimately, a drone is just a way of transporting a camera.
The purpose of using a drone is to zoom in and zoom out, that is, to look at one thing than looking at the other because it is what an eye does. Moreover, it is to capture slow moves for a little longer to have edit points. So you need to hold a shot only a little vertical or left to a right move for it to last. Sometimes it's hard to remember while flying that a lot can be done. But only a little is necessary.
Timing is a necessity
The most beautiful light comes the first hour after the sun rises and the last hour before the sun sets; the golden hour when amazing footage can be taken. It casts shadows and light and you get beautiful pinks and golds and vibrant colors. So it's worth the effort to get up early in the morning or stay up late at night to get the shots.
Make sure it's all charged up
The worst thing that can happen while filming for TV shows on set that you run out of batteries. It's expensive and time-consuming to get people on set. So it is absolutely necessary to make sure you are well equipped with batteries. A Phantom 3 battery can last for about 20 minutes. If batteries run out midway, the light might change and you might have to come back the next day for the perfect NJ aerial Photography.
Cards
The key is to travel with enough memory cards. The key difference between the frame rates of the US and UK market is that UK films 25 frames per second while the US films 30 frames per second. Obviously now with more high spec cameras, you can do slow motion if you film 50 or 60 frames a second. If you half the speed it still looks super smooth.
Stay consistent and steady
While filming one thing has to be kept in mind, that is, continuity. Doing jump cuts from here and there the result is sloppy and unprofessional. That's what the aerial photography companies will say. You need to have a variety of shots, the size of shots, close-ups, and wides. You also need to have entry shots and exit shots. Starting you video with subject matter gives it a meaning and a beautiful start to any scene. That is all about it.
This article has been viewed 709 times.
Article comments
There are no posted comments.