US Terrorist Attacks Fast Facts
Author

Dravid Richard

Published

November 12, 2018

Word count

607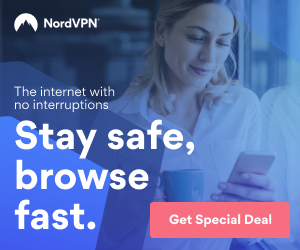 1978-1995 - Three people die and 23 others are wounded after a string of mail bombings carried out by Ted Kaczynski. "The Unabomber," as he is also known, is serving eight life sentences for murder. He was not charged with terrorism, but the string of bombings is considered to be a terror case.
February 26, 1993 - A bomb explodes on the second subterranean level of Vista Hotel's public parking garage, below the 2 World Trade Center building in New York. Six people are killed, and more than 1,000 people are treated for injuries. Six suspects are convicted of participating in the bombing. The seventh suspect, Abdul Rahman Yasin, is still at large.
April 19, 1995 - A bomb rips through the Alfred P. Murrah Federal Building in Oklahoma City, Oklahoma, killing 168 people and injuring almost 700. Timothy McVeigh is convicted on federal murder charges in 1997, and he is executed in 2001.
July 27, 1996 - A bomb explodes in Centennial Olympic Park in Atlanta during the middle of a concert during the Summer Olympics. One person is killed, another dies from a heart attack and 111 others are injured. Bombing suspect Eric Robert Rudolph is arrested in North Carolina in 2003, after being indicted in 2000 for the Atlanta bombing and for other bombings, including one at an abortion clinic where one person died. Rudolph is serving four consecutive sentences of life in prison plus 120 years for the attacks.
September 11, 2001 - Nineteen al Qaeda members hijack four US passenger airliners. Two are flown into the Twin Towers in New York, one crashes into the Pentagon and another crashes into the Pennsylvania countryside after passengers attempt to wrest control of the aircraft to prevent an attack on the US Capitol. At the World Trade Center site 2,753 people are killed; 184 at the Pentagon; and 40 in Shanksville, Pennsylvania. A total of 2,977 people are killed.
April 15, 2013 - Twin bomb blasts explode near the finish line of the Boston Marathon, killing three and wounding at least 264. One suspect, Tamerlan Tsarnaev, is killed in an encounter with police. His brother, suspect Dzhokhar Tsarnaev, is captured and charged with one count of using and conspiring to use a weapon of mass destruction resulting in death and one count of malicious destruction of property by means of an explosive device resulting in death. He is given the death penalty on June 25, 2015.
July 16, 2015 - Mohammad Abdulazeez opens fire on a military recruiting center and a Navy reserve facility in Chattanooga, Tennessee, killing four US Marines and a Navy sailor. FBI Director James Comey later says Abdulazeez's actions were "motivated by foreign terrorist organization propaganda," adding that it's difficult to determine which terrorist group may have inspired him.
December 2, 2015 - Married couple Syed Rizwan Farook and Tashfeen Malik open fire on a holiday party taking place at Inland Regional Center in San Bernardino, California, killing 14 people. Investigators believe the couple was self-radicalized.
June 12, 2016 - Omar Mateen, an American-born man who'd pledged allegiance to ISIS, kills 49 people and wounds others in a shooting spree at a gay nightclub in Orlando, the second-deadliest mass shooting in recent US history and the nation's worst terror attack since 9/11.
August 12, 2017 - One person is killed and 19 are injured when a speeding car slams into a throng of counterprotesters in Charlottesville, Virginia, where a "Unite the Right" rally of white nationalists and other far right organizations was coordinated to protest the city's decision to remove a statue of Confederate Gen. Robert E. Lee. James Alex Fields Jr., suspected of driving the deadly vehicle, is later indicted on 30 counts, including a hate crime resulting in death and bodily injury, and racially motivated violent interference with "federally protected activity" of using public streets. On September 14, 2017, President Donald Trump
US Terrorist Attacks Fast Facts, Terrorist agent, Terrorist agency, Terrorist website, Terrorist deals
Article source:
https://articlebiz.com
This article has been viewed 1,270 times.
Article comments
There are no posted comments.