Top 6 family experiences in Japan
Travel & Leisure → Vacation Plans
Author

David Beckham

Published

November 11, 2018

Word count

605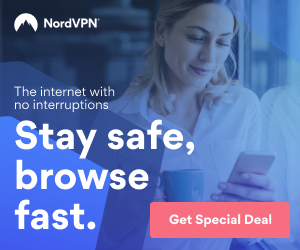 Both children and adults will love the thrill of this futuristic, high-speed travel. Not only is riding a bullet train exciting, it's cost effective too — private drivers can be expensive in Japan, but the coverage and reliability of the network allows you to explore the country in comfort and at minimum cost.
Pick up a bento box at the train station to eat on board —these meal boxes are made with local ingredients to reflect the area they are from. For example, if you are passing through Kobe, you can expect your box to include beef. The boxes are always very aesthetically pleasing and some even come character-themed for children.
Kayak around Miyajima, recommended by Jo:
Spend the afternoon on a kayaking tour around Miyajima, a small, sacred island found in Hiroshima Bay in western Japan – a great activity for teenagers. The most prominent feature of the island is its red torii gate, which, though it appears to float in the bay, can be accessed during low tide.
Armed with your life jacket and paddle, you can scull across a calm strait of the Seto Inland Sea before reaching the island. After the tour, walk onto the island to explore the town or ride the cable car up 535-m-high (1,755 ft) Mount Misen for views across Hiroshima Bay, if the weather is clear.
Visit the Ghibli Museum, recommended by Clio:
Just over half an hour from Tokyo's busy transport hub of Shinjuku, you'll find one of the most popular family museums in the country, the Ghibli Museum — perfect for teenage anime fans. Housed in a brightly painted building, it features original prints from all of Hayao Miyazaki's highly acclaimed and influential motion pictures — including the classic Spirited Away — as well as statues of the characters he brings to life.
In the basement is the Saturn Theater, which plays an original animated short film. There's also a rooftop garden, which offers a moment of tranquility above the bustle of Tokyo life.
Cycle around Takayama, recommended by Henry:
Your whole family can get into the saddle to safely explore the rural Japanese Alps by taking a guided bicycle ride around the outskirts of Takayama. The tour starts at the station, where your guide conducts a brief health and safety talk.
You're then led to the nearby town of Hida, renowned for the clean, natural water that flows in small canals and runs through the town — you can usually see koi carp swimming in them. Cycling on, you're then taken through rice paddies and past thatched-roof farmhouses, with the Hida Mountains rising up in the distance.
Take a Taiko lesson in Tokyo, recommended by Laura:
Taiko drumming has been a key feature of traditional Japanese music for centuries, and is still used at the large-scale matsuri (festivals) that occur throughout Japan. This lesson is a chance for the whole family to learn about the long history of the instrument, which was also used to motivate troops in battle, and have a go yourself.
Your English-speaking instructor starts with the basics by introducing the different types of drum, stance and tones, before going through some call-and-response exercises: the perfect way for young arms — as well as the simply young at heart — to let off some steam.
About Audley Travel:
Our trips don't come off the shelf, there's no set recipe - they're tailor-made down to the finest detail around your tastes and interests. Quite simply, we listen to what you want and then carefully design an individual trip to match, working to your budget and with an absolute commitment to quality.
We have genuine experts for each and every one of our destinations, expertise that comes from having travelled many times or lived there. Our specialists will design a trip around you, show you the highlights in a different light, and introduce you to places and experiences that others might miss.
Article source:
https://articlebiz.com
This article has been viewed 1,360 times.
Article comments
There are no posted comments.