5 Essential Crystalware to Deck up your Home during Celebrations
Author

Tony Astely

Published

January 30, 2019

Word count

641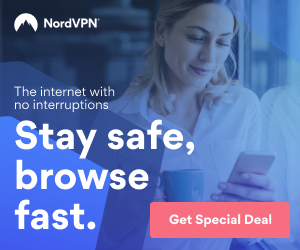 There has been a rising trend in home decor enthusiasts finding inspiration in different kind of gems, minerals and fossils when decorating their homes. The sparkle of diamonds fascinates many and there can be no other alternative then crystal to complement the love for diamonds. It might sound a bit extravagant and yes crystal decors are grand in themselves, in the way they add the bling to every corner.
If you are one amongst those who fancy the lavish decorations of modern hotels, you really need nothing too expensive but some intricate crystalware that can transform your simple home to a stylish one. From chandeliers to crystal vases, candle stands and wine glasses, crystal is one versatile substance that can bring in the 'wow' factor in your home.
Today there are numerous brands- both established and newcomers that deals with crystal items. There are a wide variety of crystal items that must be added in the bucket list of home decor lovers. Let's have a look at some of the following-
Crystal Candle Holders:
Candles are one of the most significant aspects of any kind of decoration. No matter it's a romantic occasion or a spiritual one, styling candles on dazzling holders can add a lot of drama to space. In this respect, crystal candle stands can be the limelight of your decoration. Whether you place it on the dining table or just in a corner stand, you are all sorted with an evening get together. Also, if you don't have one, you can easily use your crystal wine glass to place the candles and light up the space. Your guests will definitely give you some vows for your creativity.
Crystal Vases:
Just like candles, a beautiful decoration is never complete with fresh flowers. To add a more classical yet contemporary touch, crystal vases are ideal for any and every type of space. Place it on a coffee table or a giant size one with fresh flowers on the gala dinner table, this timeless decorative item is something that every home decor enthusiast must own. They are available in various shapes and sizes. Although crystal glass vases available all of the world, but those manufactured in the UK are made from best quality materials. Be it he cylindrical style or square designs add shimmers and shines with crystal vases and create an ambience you are longing for.
Drinkware:
Make every occasion a sophisticated celebration with stylish crystal glassware collections. They have sailed through the decades and with time attained new dimensions in the hands of the craftsman. From classy liquor glasses to dessert bowls, there is a galore of designs and you can accordingly use them. However, don't forget to buy one of these crystal decanters if you find it for sale. Your bar space must have a couple of these no matter it's the classic rectangular cut or the rounded one, as decanters signify savoir-faire and elegance. Drinkware crystal items are never complete without having stylish champagne glasses and cocktail glasses in vintage designs.
Table Accessories:
Crystal as a primal desire material is symbolic of luxury and a fondness for aristocratic items. If you are setting up your gala dinner table for some special guests, it is time to take out our priced possessions and display them. Some of the must-have items include desert bowls, tiered pastry stands, dinner plates and of course, glasses.
Crystal clocks:
Apart from glassware, vases and other crystal accessories, crystal clocks are beautiful and complete a home decoration. There are various designs available and can be placed on any desk, bedside table. They also make a great gifting item.
There are many other crystalware that you can get from different online crystal item dealers at attractive prices. Some of the exotic crystal items include crystal trophies with custom engraved elements, perfume bottles, lamp shades etc.
Brierley Hill Crystal is a heritage crystal items manufacturing brand based in the United Kingdom. They are especially known for their intricately designed crystal glass vases and also crystal decanters that are available for sale from time to time. Their range glorifies the traditional English designs that are timeless classics.
Article source:
https://articlebiz.com
This article has been viewed 1,445 times.
Rate article
This article has a 4 rating with 1 vote.
Article comments
There are no posted comments.