A Day in the Life of a Florist
Author

Edmund Brunetti

Published

March 13, 2019

Word count

527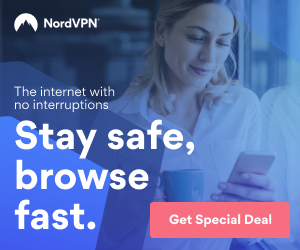 If you have ever thought about a day in the life of a florist on the Mornington Peninsula you'd probably guess that there's plenty of coffee involved and a good amount of standing around. But you couldn't be further from the truth.
Of course, there is the usual flowers for the bride or the decorations for a special event, and these might be a lot of the bread and butter but in fact, there is considerably more to it.
Understanding your product
Like anyone else in business, a florist has to understand exactly what they are dealing with. You have been to the market and bought some flowers only for them not to bloom properly or to die within 24-hours to your ultimate frustration.
Imagine that same frustration if this is your bread and butter. A florist needs to buy the stock before it reaches perfection, and then nurse it to the point where on the big day it is at its absolute best. This is not good luck. The florist has to be an expert in all sorts of individual plants and flowers. They have to understand how the flowers will respond, and how to hold them back from perfect for just a little while. There's more to it than you'd think.
Business Generation
Like everyone else who runs their own business, a florist has to engage in activities that will develop business. It is not enough to hope someone will walk through your door with a huge order, although sometimes it can happen.
Have you noticed the range of things a florist does these days? There are all the traditional activities like flowers for the bride you associate with the business, but they also add workshops into the mix, and team building activities. If you want an event where you do something different you could do worse than try out a workshop led by a florist on the Mornington Peninsula. At the very least it would be really different.
Tied into the community
It isn't something you think about on a regular basis but florists are tied into the entertainment and event community at the hip. Any event which needs flowers often has a lot more requirements too. These are people who often work together and know each other well.
Some florists have taken the idea to the natural next step and developed an event planning side to their business too. It makes sense, they are used to juggling a hundred things at once, making sure the DJ turns up on time is a minor line item.
It turns out a day in the life could be anything. But rest assured that these people have a different weekend than you do. From Thursdays until Saturday night these people are busy, busy. Imagine doing the flowers for not one wedding but perhaps ten or eleven. Deliveries to churches and hotels are only a part of it. If you want to be married under an arch of flowers by the sea, you'd better start consulting with a creative florist sooner rather than later. That way you'll get something amazing.
This article has been viewed 841 times.
Article comments
There are no posted comments.