How to review a Forex Broker
Finance → Stocks, Bond & Forex
Author

Giorgi Mikhelidze

Published

April 23, 2019

Word count

1,153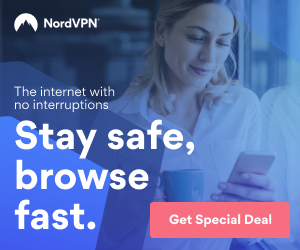 The Foreign Exchange industry is full of various opportunities both for brokers and traders. Since the industry is so lucrative especially for brokerages there are many of them that prefer to gain profits from people's trust rather than provide a good service. They mostly target beginner traders due to three main reasons: usually, beginner traders do not know much about FX trading and it is easy to mislead them. Most of the new traders search for opportunities with high returns on investments and it is easy to lure them with nice looking but empty promises. Last but not least, beginner traders often underestimate the need for proper research. If you take a look at the most famous Forex frauds and Ponzi schemes you will see that all of them were targeting new and vulnerable traders and were relatively successful in it. Surely it is not a reason for traders who just entered the Forex trading industry to get scared and quit before even trying, but it should make them more cautious.
This article will give you some insight on how you should choose your broker to be sure that your funds are safe and secure. You will learn how to review a Forex broker and distinguish a genuinely good, trustworthy brokerage from a scam. Now, let's dig in.
Distinguish good and bad reviews from each other
Since there are a lot of broker reviews on the internet one does not really need to check out everything about the broker by himself as the reviews provide all the needed information together. But not all reviews are equal, there are reviews that provide objective information and there are reviews that try to convince you with something. You as a reader should be aware of what kind of reviews you are reading to prevent yourself from making the wrong decision in the end. A good, trustworthy review should provide the details about the broker in the beginning, for example, the KontoFX review by bestsocialtrading.com reviews all of the aspects of the broker, its regulations, features, information about deposit and withdrawal and so on. Any broker review should give you the information you need to make your decision.
Is the broker regulated? By whom?
The first thing you need to pay attention to when you are reading the review, or are investigating the broker by yourself is regulation. If the broker has a regulation by the local regulator of the country you live in, it means that the broker is legit and has the proper authorization and licensing. Regulation creates a safe trading environment for a trader. Even if the broker violates the rules or regulations the trader can always approach the regulator and ask to take needed measures. If the broker does not have a license it is better to keep your investments away from it.
It is also important to know who regulates the broker as some financial authorities are more reputable than others. If the broker is regulated by the FCA, ASIC, BaFin, you can consider it trustworthy. If the license is granted by the financial watchdog of the Marshal Islands or Belize, there is a chance that the broker is not that trustworthy.
When checking the regulation do not just believe the information provided by the broker on its own website but check it by yourself. Some brokers put license numbers that have been cancelled or simply do not belong to their firm. The financial authority of the United Kingdom, FCA warns their residents to be aware of so-called clone firms that copy the license number and other credentials of valid brokerages. Hence, be careful with it and always check the license number on the website of the financial
regulator.
Where does your money go
It's safe to assume that when trading Forex you want to see profits and not losses. While sometimes taking losses can be inevitable, especially when you are a beginner trader you can still reduce them by looking at how the broker generates income. Usually, brokers make profits though spreads or commission per lot. It is always better to go with the broker that uses the first option. At the same time, some brokers might have commissions on withdrawal. Just imagine you made profits and want to withdraw it, but you learn that the broker wants to keep some of them. It would not feel good right? To avoid this situation you need to check this part of the broker carefully. Pay attention if the broker is charging for maintaining your account, for inactivity or for any other services. Ideally, the broker should not have any of these fees,
How supportive is the broker?
Customer support is a crucial part that is often underestimated. Many traders do not pay attention to it until they need support. It is disappointing to have some issues and find out that nobody from the brokerage can assist you properly. To avoid it check the customer support before you open an account with the brokerage. It is simple to check and does not take more than minutes. Most of the brokers offer online chat, you can approach them with a simple question you might be interested in and see how promptly and professionally will they respond. Brokers usually have their email and phone number displayed as well. If you'd like, you can contact them via email and mobile too.
Are the customers satisfied?
The first-hand experience is the best. But as you might have heard, wise people learn from others mistakes rather than theirs. Read the reviews that are posted by the customers of a particular broker. They will show you how good or bad the service really is. You should also know that there is no such thing as a 100% satisfaction indicator. Some traders might simply dislike the broker because they have lost money due to their own mistakes. Therefore read the reviews and see if the majority of them are positive.
Key takeaways
It is not an easy task to finds good brokers especially today when scammers are getting better and better with camouflaging their services and offerings. However, it is not that hard if you know how to review the broker. First of all, read reviews of brokerages, you already know about, hence you will not be misled by subjective reviews. Check if the broker is regulated, which regulatory body granted the license and if the license number is valid at all. See if the broker is charging money for various reasons through commissions and fees. Check the customer support and see if the broker can help you solve the issue if you face some problems on your account. Last but not least see what the customers are saying about the broker and how satisfied they are with the service. These tips will help you determine if the broker is trustworthy, fraud or simply has bad service.
This article has been viewed 1,851 times.
Rate article
This article has a 5 rating with 1 vote.
Article comments
Jack Dawson · 3 years ago
I think brokers offer huge bonuses because its easy to lose in the market, it doesn't cost them anything to offer this extra money on the platform and invariably make it back when the trader loses the rest. Our Website Link-
---
IPO Guru · 4 years ago
Very Helpful. There are lots of online forex broker and this article will help many of us to find the best fore broker.
---