Real Estate Outlook May 2019
Author

Eugene Vollucci

Published

May 21, 2019

Word count

429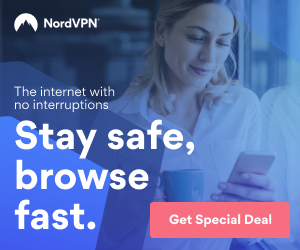 Los Angeles, CA. Our economy is losing steam. Economic growth is expected to slow to the 2% to 2.5% range this year, from nearly 3% in 2018. Factors contributing to this include vanishing fiscal stimulus, the impact of tighter monetary policy and the affects of trade with China which could result in a deceleration in real estate values.
Economic growth for the first quarter in particular will be weak due to the impact of the government shutdown at the beginning of the year. With the tight labor market and some tax refunds, private consumption should remain the growth engine that will help real estate investments in the months ahead.
Despite a relatively tight labor market, inflation pressures are projected to remain restrained. The current capacity utilization has reached 78%. It is around four percentage points below the long-term average. We now expect the fed funds rate to be maintained at current level for the near future, thereby stabilizing the relatively high hurdles in the real estate investment markets.
As we do not foresee a severe downturn or even a recession, we are keeping a middle-of-the-road provision to real estate investments. However, as we cannot rule out further political and economic setbacks, we are maintaining our preference for a more "hold" position based on our publication "Market Cycles".
However, on the question of which real estate investment offers the strongest potential, we continue to hold a small allowance to midsize apartment investments. They appear not to be expensive, at least given the expectations of earnings growth of around 7%, according to the cyclically adjusted projected capitalization rates.
On the other hand, as a further deceleration in the economic expansion cannot be ruled out, and due to the mix of concerns and uncertainties, we caution real estate investors to keep a very close look at all real estate markets.
According to PwC Real Estate 2020: "Building the future", looking forward to 2020 and beyond, the real estate investment industry will find itself at the centre of rapid economic and social change, which is transforming the built environment. While most of these trends are already evident, there is a natural tendency to underestimate their implications over the next six years and beyond. By 2020, real estate managers will have a broader range of opportunities, with greater risks and new value drivers. As real estate is a business with long development cycles – from planning to construction takes several years – now is the time to plan for these changes.
Finally, yet importantly, for coping with the bumpy road ahead, we believe that real estate invested in well-diversified regions will provide the best cushion.
ABOUT THE AUTHOR: Eugene E. Vollucci, is considered to be one of the foremost authorities on real estate taxation and rental income investing and has authored four books in these fields. He is the Director of the Center for Real Estate Studies, a real estate research organization. To learn more about the Center for Real Estate Studies, please visit our web site at http://www.calstatecompanies.com
UTUBE: https://youtu.be/868wrjNPQFM
Article source:
https://articlebiz.com
This article has been viewed 1,326 times.
Article comments
There are no posted comments.