Here's what you should know When Shipping a Car to the Caribbean
Travel & Leisure → Vacation Plans
Author

Ms Denise Jackson

Published

June 25, 2019

Word count

658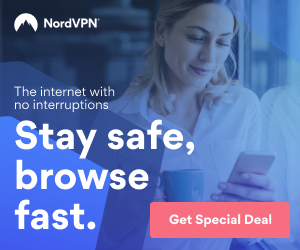 Settling down in the Caribbean islands or deciding to stay back in one of the islands for more than 6 months is becoming a new trend. This is particularly because the islands of the Caribbean offer scenic beauty, lovely beaches, reggae music, delicious cuisine and a peaceful environment, which is missing in city life. If you are also considering the same, it is a great decision, but you would probably need your vehicle to move around comfortably in the island nation that you decide to settle down or stay in for 6 to 8 months or more. By shipping a car to the Caribbean, you can cut down on your transportation costs and be able to reach anywhere in a jiffy. Also, this way you get to use your vehicle and keep it in top condition.
However, shipping your vehicle to the Caribbean cannot happen on a whim. You need to properly plan the process and choose a shipping company that will take care of your requirements. In fact, finding a reputed and reliable shipping company is the very first step to successfully shipping your car to the Caribbean.
When you are seeking a shipping company, you need to find out the experience of the company. You can even inquire about successful past shipments that the company has handled. Since you would not want your vehicle to be lost in transit or damaged in any way, selecting a company with specialised expertise in shipping vehicles to the Caribbean is of utmost importance.
The second step is to find out the shipment options that are available to you. For instance, there are shipping companies that ship vehicles in containers to ensure that the car is not harmed during transit. As such, you need to inquire whether the container will be containing only your vehicle or it will be shared with other vehicles. In case, the container is going to be shared, you have to ask the steps that the shipping company will take in order to safeguard your car so that it does not bump into the other vehicles in the event of turbulent weather or such unforeseen situations.
Third, you must choose a shipping company that offers fully insured services. In case of any kind of unfortunate events during transit, you would not want to bear the added expenditure. Of course, you can also take out insurance for your vehicle so that you stay covered from all ends.
Fourth, you need to get an estimate of the costs of shipping your vehicle to any of the Caribbean islands. Transparent and honest pricing is key to ensuring that your vehicle is shipped in a stress-way manner. You would not want to be handed an exorbitant bill after your vehicle has been delivered to you. Also, once you get a quote, make sure to compare it with other shipping companies to know that you are getting the best rate available in the market.
Fifth, when it comes to shipping a car to the Caribbean, you must be aware of the customs requirements. Typically, you would have to provide the shipping company with a photocopy of the original purchase documents of your vehicles and you might also provide them with a driver's license. It is best to ask the company as to what documents are required for safe delivery of your vehicle to your location. Furthermore, ask the shipping company regarding any additional information that might be needed, such as how much fuel should be in your vehicle, in what gear should your vehicle be whilst shipping and so on.
Shipping your vehicle to the Caribbean need not be a very complicated process if you can find a reliable and experienced shipping company. Being in the industry for a long time, professional shipping companies are in a good position to take care of all aspects on your behalf. So, do some research on your end and have your car shipped where you are.
This article has been viewed 1,222 times.
Article comments
There are no posted comments.