Mardi Himal Trek - Wonderful Short Trek in Annapurna
Travel & Leisure → Vacation Plans
Author

Suman Aryal

Published

August 22, 2019

Word count

1,298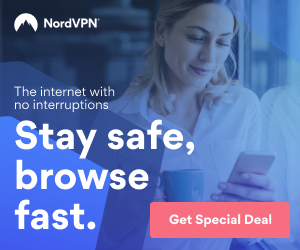 Mardi Himal trekking route was discovered a decade earlier in the Annapurna region. However, before 2011, the trekking route was not popular among the trekkers; rather it was popular among the campers. After, the place was opened officially for trekking; construction of teahouses and lodges along the trail was started. Now a day, while trekking this trekking route, you can see tea houses available even up to high altitude.
Mardi Himal is situated below the Fishtail Mountain.You can reach the base of Mardi Himal by hiking from east of Annapurna Base Camp trek. The trek to Mardi Himal Trek begins from Pokhara and ends there only. The Mardi Himal trek is through beautiful villages Rhododendrons forests.
Trekking over the trails on rugged land scopes, you will be able to eyewitness the amazing views of mountains such as Mardi, Machhapuchhre along with Annapurna. You will see the best views of Machhapuchhre from the whole Annapurna range covered in snow. After reaching the Mardi Himal Base Camp you can enjoy the perfect view of the Annapurna range during the trek spectacular sunrise and sunset views will make your trek remarkable.As a whole Mardi Himal Trek is an awesome package, full of adventure.
Mardi Himal Trek Itinerary
Day 1: Arrival in Kathmandu (1300m)
Day 2: Trip to pokhara from Kathmandu (800m)
Day 3: Drive Pokhara to Phedi followed by trek to Pothana (1925m) about hrs of trekking.
Day 4: Pothana to Forest Camp situated at Koka (2600m) about 4 hrs trekking.
Day 5: From Forest Camp to Low Camp (3150m) usually5 hrs of trekking.
Day 6: High Camp (3700m) from Low Camp (4 hrs trekking)
Day 7: Excursion to Mardi Himal Base Camp and then back to High Camp (4 hrs trekking)
Day 8: Siding Village from high camp (6hrs of trekking)
Day 9: To Lumre and drive to Pokhara from Siding Village. (3 hrs walk and 2 hrs drive)
Cost of the Mardi Himal trek
You can trek adventures Mardi Himal with a budget somewhere around 695 USD. Your cost includes the cost of permits, food and accommodations along the route, the cost of transportation, guides porters and so on.
However you will have to pay additional cost for activities like charging your device, hot showers to the tea houses. Teahouses of Mardi Himal accepts only Nepali currency, thus do not forget to exchange Nepali currency before your trek.
Best time for trekking to Mardi Himal trek
Weather in the Himalayas is variable, it doesn't remain constant for long time, there is no exception in case of Mardi Himal, and so weather of Mardi Himal fluctuates without any trace. Even tough, the weather fluctuates every time, season like autumn and spring doesn't by autumn and spring is clear and quite favorable for trekking.
The time from mid September to early December is considered as the perfect time for trekking in any part of Nepal.
Likewise it is the best time for trekking Mardi Himal also. If you want to trek from February to April then you are choosing the second best time of the year to trek Mardi Himal.
It offers the most suitable weather and climate. Winter and summer season trek comes with lots of challenges. Due to this reason, trekkers usually do not want to trek in this season. Trekkers usually go for spring and autumn season trek. As they offer clean and clear environment for trekking.
Permits required for Mardi Himal trek
The trek to Mardi Himal requires number of trekking permits. The permits necessary are ACAP, (Annapurna Conservation Area Project) costing 3000 NPR and TIMS card costing NPR 1000 as well.
These permits can be collected from Nepal tourism Board offices in Kathmandu or Pokhara.
How can I go Mardi Himal trek?
You will drive for 6-7 hours from Kathmandu to reach Pokhara. From Pokhara you will begin your trek. You will drive to Phedi and then trek to Pothana from Pokhara.
From Pothana you will follow the winding jungle trek to reach Forest Camp at kokar.
From Forest Camp you will ascend till you reach the Low Camp from there, you will be able to eye witness the most beautiful view of Machhapuchhre Himal. When you ascend higher from Low Camp.You will reach the High. After the trek through a narrow path and steep climb takes.You to the Mardi Himal Base Camp
Similarly, there is diversion of route from High Camp Which takes you to Siding valley. The trekking route is steep with sharp inclinations and goes through the forested areas. It will take about 1 day to reach Siding Valley from High Camp. After you reach Siding you will follow the trail which leads you to Lumre. From Lumre, you will drive back to Pokhara and your trek concludes.
Difficulty in trekking Mardi Himal
The Mardi Himal falls under moderate trek in terms of difficulty level.The trekking distance is not short and easy as well. However the threat of altitude sickness always prevails while trekking Mardi Himal. Mardi Himal Base Camp is situated at 4500m, the highest point of the trek. The day from high camp to Mardi Himal Base Camp is long tiring.
The walk through narrow trail and steep slope is very demanding. Also, it is a steep descend back down from Base Camp to high camp. Thus if you are prone to knee cap with you this eases you trek. At Mardi Himal trek, you won't be spending much time at a high altitude.
Thus you are less likely to suffer from altitude sickness. Till is better to have knowledge about altitude sickness. Mardi Himal trek fit for newbie as well as experienced trekkers. Exercising and hiking before the trek, is all you need to do to trek the Mardi Himal.
If you trek in peak season, the problem of accommodation always worries you.You may not get the room you demand for stay. Sometimes even you get the demanded room you may have to share it with your fellow trekkers. If you are planning to trek in winter and monsoon season, you will have to face lots of challenges. Winter brings the challenge of extreme cold and bad weather whereas more welcomes you with heavy down pours.
Is solo trek to Mardi Himal Possible?
Absolutely there is no restriction in solo trek to Mardi Himal.It doesn't falls under any restricted area. Thus you can trek alone without guide or porter.There is lots of teahouses and lodges, for accommodation. You will find rooms easily.
But book early in peak season, as at this time of year Mardi Himal trek flourishes. In addition if you are experienced trekkers, you can do this trek with ease. However, trekking in group is fun compared to trekking alone.There will always be someone to assist you, in case you feel sick or when you meet with an accident.
Tips for Mardi Himal trek
Arrange appropriate clothing and trekking equipments according to the season you plan to trek.This will help you to overcome lots of challenges that is offered by mountains.
We suggest you to hire professional licensened guide, if you want to trek in unfavorable season.

Don't forget to carry rain gears with you, if you plan to trek in monsoon seasons.

During the peak season, you must pre book the teahouses as it is difficult to find room.

Items like water bottles and purifiers, maps, Sunglasses First aid Kid must be asked with you.

Don't forget to consult your medical advice before you go for trek. Gain knowledge in altitude sickness (Symptoms, and its remedies)
Conclusion
Mardi Himal Base Camp Trek is short trekking package, yet most. Adventurous that takes you around the Annapurna Region Trekking in the favorable season can yield you best trekking experience. With the little preparations and mindset you are perfectly fit to do this trek.
Dream Heaven Adventure has got its team full of experience and qualified on all the aspects of tourism sector. Dream Heaven Adventure usually writes articles and blogs related to Tours and Travel.in this article he writes about Mardi Himal Trek and Manaslu Circuit trek. He has been vehemently writing articles for Dreamhimalayan.com
Article source:
https://articlebiz.com
This article has been viewed 1,463 times.
Article comments
There are no posted comments.