4 Reasons Why a House Party Host Must Consider Crystal Glassware Items
Author

Tony Astely

Published

September 25, 2019

Word count

645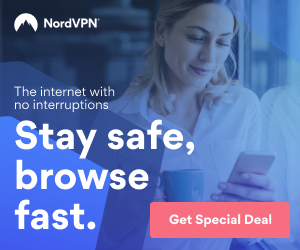 Hosting an event at home calls for a lot of preparation. Be it the décor or the spread or the return gifts certain versatile accessories can seamlessly add the touch of bling to your party. One of them has to be crystal glassware, functional and stylish. Crystal has always been a symbol of sophistication and it continues to be. It is traditional yet very contemporary and has a big role to play when you have something grand coming up.
While many home décor enthusiasts are indecisive regarding the use of crystal glassware during house parties however modern designs and craftsmanship has gradually resolved the problem.
Decorative and other crystal glassware is not made of pure crystal and contains lead that makes easier for the craftsman to engrave designs. It also prevents easy breakage. The higher index of refraction makes them deliver the bling of diamonds without really making use of it. It is time to think beyond porcelain and vitrified glass, choose crystalware to amaze your guests.
Whether you create a statement corner by displaying the crystal glass trophies that you have been awarded or serve wine in beautiful crystal wine glasses, create a classy party ambience with crystals.
Crystal Glassware- The Must-Have Party Basics
There was a time when owning good quality crystal items were difficult. Thanks to the incredible growth of e-commerce that has made crystal glassware items available for global home décor lovers. Even though crystal items are not very cheap but they are genuinely worth an investment if brought from a reputed dealer. Various world-class brands manufacture crystal items and the best part is most of these brand offers to ship globally. While there are many diehard crystal lovers, there are also a few who still gives a second thought before considering crystal glass gift sets as return gifts. The following points highlight the role of crystal glassware in a house party. Let's have a look-
Endless Design and Décor ideas:
No matter you are hosting a corporate party or a private celebration; you can deploy your creative genius with quintessential crystal items. Starting with candle stands, crystal chandeliers and vases, every corner of your house can become a statement using these timeless classics. Especially you can showcase your knack for classy things by using vintage wine decanters in your bar setting. You can also pour your favourite perfumes in stylish crystal perfume bottles and display them in the showcase that will deliver your subtle sense of refinement to your guests.
Customized Gifts:
As a host, you want to stand out and deliver an experience that will be cherished by your guests. This is where customized crystal gifts can take place. You don't have to think too big as you can choose something small yet charming as crystal key rings or even small mementoes with a personal message engraved on it.
Flexible Pricing:
It would not be a wise thing to say that crystal items are very cheap. Yes, they can be if you are buying it from a random manufacturer. Authentic crystal items manufactured by heritage brands are masterpieces. There are a lot of things that are associated with each piece. Right from creating the material to the design and finally the packaging, original crystalware are special and can be quite expensive. Of course, some fairly priced retail brands deal in crystal items in a lot of range. Make sure you have some substantial information about the company from where you are planning to buy the crystal items.
Global Availability:
Genuine crystal items were not available in every part of the world sometimes back. Today, with the boom in anywhere in the world of global online marketing, crystal items can be brought crystal lovers globally. Weather old-school English wine decanters or Hi-end Bohemian drinkware, all you need is an excuse to bring them home.
The UK-based 'Family Owned Company', Brierley Hill Crystal is one of the leading crystal manufacturers in the country. The brand is specifically acknowledged for its 'roughing and smoothing' techniques that add extra bling to each of their crystal products. The crystal glass trophies are one of their most popular products.
Article source:
https://articlebiz.com
This article has been viewed 1,510 times.
Article comments
There are no posted comments.