Top 10 reasons to travel in the Greek islands
Travel & Leisure → Vacation Plans
Author

Elise Emelia

Published

October 10, 2019

Word count

687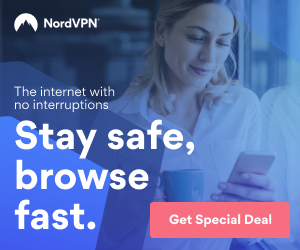 If someone says "Greek islands" to you, what does this bring to your mind? Undoubtedly pictures of small islands scattered with typical villages with white houses and blue shutters, heavenly beaches with crystal clear waters… But is this all about the Cyclades? It is not so sure! Discover now the top 10 reasons to travel around the Cyclades to get convinced!
To enjoy the wonderful landscape of the Cyclades
Ok, the first image that comes to your mind is quite true! The Cycladic islands offer a variety of awesome scenery. You will definitely be seduced by a picturesque village with white-washed houses clinging to the cliffs, and blue domed churches with cobbled paths winding between them. This archipelago of volcanic islands also offers breathtaking wild scenery: steep cliffs dropping straight down into clear blue waters, beaches ranging from thin sand to grey pebbles…
To Experience traditional Greek food
One cannot mention a stay in Greece without thinking about a variety of amazing dishes. Among the list of Greek specialties to be tasted, the most famous are the Greek salad (horiatiki salata), moussaka or pastitsio, but also Greeks' favourite snacks such as: Koulouri, tyropitta (cheese pastry), bougatsa (cream-filled pastry) or spanakopitta (spinach pastry).
To Visit the birthplace of Greek mythology
Indeed, according to the legend, it is on the sacred island of Delos, East of Mykonos, that Leto gave birth to Apollo and Artemis. Reported on the UNESCO world heritage list, the archaeological site of Delos also includes Apollo's sanctuary among other ruins.
To Mix with the crowd on Mykonos or Santorini…
Mykonos and Santorini are the most famous islands in the Cyclades, therefore the busiest. If you like being in a crowd and going to fancy bars, this is the place to be.
…Or to get away from the crowd
The Cyclades archipelago is made up of many islands and islets, which are not all reached by ferry or cruise liner. A good example is Kimolos island where you will always find a forgotten cove to relax in peace. It is also a paradise for Hikers, as it offers numerous paths and trails.
To Enjoy the sweetness of the Mediterranean way of life
No doubt about it, the Cyclades way of life really calls for idling! Locals have dinner after nine PM, evenings go late into the night, and taking a nap in the heat of the afternoon is common practice. This is the perfect place to slow down and disconnect from a too stressful life! What is on the agenda? Improving your suntan, splashing in crystal clear water, enjoying local food and drinks in the evening.
To Explore breathtaking seabeds
Whether experienced or simply wanting to discover diving with the help of experts, you will be amazed by the Aegean Sea's seabeds! Rainbow coloured coral and fish, crystal clear water… Make sure all these diving places do not leave you breathless! The greatest diving sites are around Mykonos, Santorini and Paros islands.
To Enjoy sailing on a private catamaran
The Aegean Sea is the ideal place for a tailor-made sailing holiday. There is indeed a large choice of options to fully enjoy a holiday which matches your wishes, and renting a skippered catamaran can meet all your needs. Indeed, this kind of holiday offers both the peacefulness of being on a private boat and access to the most isolated and safeguarded places. It is perfectly suited for a family trip, as well as for a honeymoon.
To make the most of high feelings
Travelling around the Cyclades can also be an adventure. In addition to beaches, idleness, hiking and sailing, you can experience other thrilling activities! Windsurfing and kitesurfing in Paros, and jet skiing and flyboarding in Santorini will send your adrenalin soaring!
To enjoy Greek people's friendliness
Greek friendliness is not overrated. You will always be warmly welcomed by locals who will be delighted to show you round their country. It is actually the only country in Europe where you can be invited for a coffee or dinner at a stranger's home.
Does this make you want to come and join us?
Sailing the Greek islands - Private charter yacht
www.catamaran-emelia.com
Article source:
https://articlebiz.com
This article has been viewed 1,823 times.
Article comments
There are no posted comments.