How to Start Doing Something in Digital Marketing
Business → Marketing & Advertising
Author

John Mayers

Published

October 5, 2019

Word count

625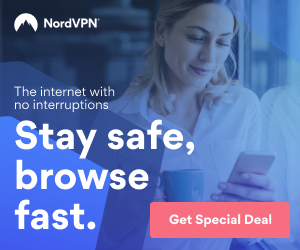 Marketing is one of the most popular words of the 21st century. But what is it? Where did it come from? In this article, I will try to explain in detail what digital marketing is, where it came from and what to do to become a successful marketer.
A Little Bit Of History
Once upon a time, sites were used only for educational purposes - as disseminators of information that create enlightenment. Soon advertisers came to the Internet. In those days, the traffic was small, so there were only a few ads on a couple of sites, and the clients themselves started to come to you.
The more people visited this site, the more money the business brought. Having discovered such a pattern, people began to think about how to attract more people and get even more benefits. At this time, banners are gaining popularity. People exchanged bright, attractive banners with other sites and received mutually beneficial transitions.
As the internet evolved, people began to pay a lot of attention to content. The better the material on the site, the more the customer will come back to you. Thanks to this, the profession of a content marketer has emerged.
Another new profession worth paying attention to is the product marketing specialist. He does not only monitor the site, but he also has at his disposal an online service with his problems.
Have you noticed that the mail is full of all kinds of advertising mailings? Discounts, promotional offers, new products ... It's not just that. This is done by specially trained people - email marketers.
SEO coexist with them. This profession appeared thanks to Google and their search algorithm. And thanks to Facebook and Instagram, Social Media Marketing appeared.
I won't be surprised if in a couple of years this list is replenished with new professions.
Your First Steps
So, where to start exploring the field of marketing. This is best done in a practical way. To do this, try to make your site.
Made? Now you need to attract an audience to it. Make a clear plan of action for the next two months. This will be your business plan.
So what you need:
Start a blog on your website and publish well-written texts there daily. If creativity is not enough, you can use the service of copywriters on Upwork or Fiver.

Next you need to promote the site in Google search. Try to find the keywords of your niche and raise your site to the 30th line of search.

Do not forget about the promotion of the product on social networks. Communicate with the audience, arrange contests.

People still read emails. so do not forget about the newsletter about new events and promotions.
Follow what they write about you on the Internet.
Now you can start advertising on third-party resources. Find relevant sites and indicate your price.
Rules To Learn
You should like what you do. Do not do work through power. You should be carried away by work and you should want to study and develop in the chosen field every day.

Courses will not help you. Believe me, you do not need them. This is just a waste of money. All that you want to learn you can do yourself. The digital environment is the fastest in the world, so courses may be outdated. Better watch the actual things yourself on the Internet.

When you reach a certain level and begin your job search do not look at the name of the profession. This market is quite young and people do not have well-established definitions of this or that activity. Therefore, the same profession may contain different responsibilities. First of all, look precisely at them - what you need to do.
This article has been viewed 686 times.
Article comments
There are no posted comments.