Content Marketing matter for all sizes of Businesses
Computers & Technology → Blogging / Forums
Author

Chris Kambala

Published

October 16, 2019

Word count

622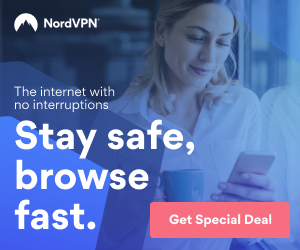 Content marketing has become an extremely important part of many successful marketing strategies, but there are still many small and medium-sized businesses that have yet to realize the full potential of this means of spreading the corporate message. It provides businesses with the opportunity of attracting customers without having to use traditional forms of advertising, but how does it work, and what are the benefits? Here's a guide to what content marketing is and why it really does matter for SMBs
What is content marketing?
Content marketing can take many forms, but it can be summarized as the distribution of informative, useful and valuable information with the objective of gaining and retaining a targeted audience and, ultimately, driving that audience closer to becoming customers.
It can take the form of an information based blog, being quoted on industry websites, the publication of white papers, and the publication of informed expert articles on news sites and in magazines or newspapers.
The primary objective of content marketing is to get the name of the business more widely known, but in a form that is informative and helpful, rather than in a form that requires any specific positive action from the reader in return.
What are the benefits of content marketing to the SMB?
There are numerous benefits to be gained from a well-planned content marketing campaign that range from improving SEO rankings for the company's website, to improving the company's public image. The hidden benefits include increased brand awareness, brand authority and brand trust.
Content marketing for SEO
Content marketing can have a direct impact on the position that a website achieves on search results. By including important keywords in the text of articles published on a company blog, as well as in articles published on third party websites that contain links back to the corporate website, content marketing can strengthen and improve the position at which the company's website appears in the search engine results for those keywords.
Content marketing for brand awareness, authority and trust
At its basic level, it can be seen as a means of getting a brand better known, but well-written, authoritative content will also create more trust in a brand and infer more authority, and people will always be more likely to buy from a brand that they know and that they trust.
Content marketing Encourages subscription and sharing
A regular flow of high quality content will encourage the sharing of that content and that will lead to more and more people becoming aware of the brand. If people find the content useful, they are also more likely to subscribe to feeds and email lists, which will open up the opportunity of sending them more traditional direct sales messages as well as future content.
Why Content Marketing Matters
Content marketing is a very effective way of increasing brand awareness and encouraging engagement with a business, but producing a regular flow of high quality, informative content is not as simple as it may first appear.
The starting point is to develop a comprehensive outline of the topics to be covered and, for SEO purposes, identify the relevant keywords. This can then be translated into a strategically sequenced editorial calendar.
Producing high-quality content on a regular basis is time consuming task and it can be especially challenging for small and medium sized business that have limited resources. For many SMBs, outsourcing the content creation is likely to be the best option.
However, it is an extremely powerful form of digital marketing that small and medium sized businesses really can't afford to ignore if they want to stay ahead of their competition. Content marketing matters as much to SMBs as it does to the major corporations.
We provide a full range of custom software development services to assist Clients with solutions to their most important business and operational challenges. Our solution architects, developers, designers and engineers work with you to define, design and deliver exactly what your business needs.
Article source:
https://articlebiz.com
This article has been viewed 1,550 times.
Rate article
This article has a 5 rating with 1 vote.
Article comments
Rishi Sharma · 3 years ago
Great Article Thanks For Sharing
---