The Importance of Riding Toy Phase Tricycles
Author

Mimi Brusa

Published

September 29, 2019

Word count

560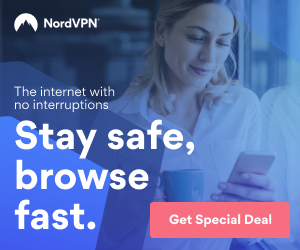 In this era of upcoming technology and smart phone use, children are ever glued on either phone playing games or over the TV watching cartoons. A parent needs to think outside the box and find the means to keep their kids outdoors, and a tricycle is a perfect solution. Even though it's a challenge to let kids go off their existing plaything, allowing them to try and ride on bicycles would work as the best alternative.
But how? Well, riding tricycles on the toy phase comes with a lot of importance as discussed below.
The Importance of Riding Toy Phase Tricycles
1). Kids Independence
For kids, at the age of 1 or 2, they usually are at the stage torn between freedom and doubt. At this age, children are eager to do things on their own and would want to know how things work. They are also much determined to try any task they see adults doing.
Giving your kid a chance to ride the BMW X6 Toy tricycle by themselves helps in boosting their self-esteem. Kids, therefore, feel independent and would put in more effort, which eventually brings about child growth and development.
2). Helps in Coordination and Balance
The development of a child's body balance proliferates at preschool years. At this age, kids are willing to learn to coordinate their bodies, and a tricycle would act as an excellent trainer.
Steering a Kids Power Wheels, for example, toy tricycle requires proper coordination from hands and pedaling on the feet. At the start, kids face challenges in balancing and coordinating the two actions, but with time they adapt quickly. In the process of learning to coordinate and drive the tricycles, they also develop their body skills.
3). Helps Kids Take Self-Initiative
When you train your kids to ride a bicycle as early as possible, you help them grow a natural enthusiasm for doing things on their own. Your kids, therefore, develop the early initiative of self-responsibility and progress with the concept in upcoming years.
So, during this early stage, a toy phase tricycles such as the Scoot Around Toddler Push Ride which has four wheels acts at best. The four wheels function the best because kids learn to take up the responsibility of pushing the toy to enhance movement on their own.
4). Makes Kids Feel Included in the Family Fun
When you buy your kids a tricycle, they feel appreciated and included in the family adventures. For a child to feel involved happen more so if older kids and parents have their bikes on; hence, toddlers won't feel excluded in the family fun.
A typically toy tricycle such as Planet of Toys Tricycle with Basket puts kids in a position where they ride and catch up with their parents hence more fun.
5). An Excellent Way to Introduce Kids into Riding
Let your child start off with a stand-up push toy, scoot toy, tricycle, then a bicycle. All of the ride on toys have lifetime benefits as your child grows.
Conclusion
Getting the best toy tricycle for your child can be a tough decision. There are so many models of trikes in the market today to choose from, but if you equip yourself with the right information, you can have all your worries sorted out and make an excellent choice for your child, and let their development and confidence grow with each pedal they take.
Mimi Brusa loves ride on toys for the entire family, and wants to spread her love for these toys with families. You can check out www.rideontoysplanet.com to find favorites for your entire family.
Article source:
https://articlebiz.com
This article has been viewed 1,358 times.
Article comments
There are no posted comments.