Best blinds for schools
Author

Edward Wilkinson

Published

November 29, 2022

Word count

446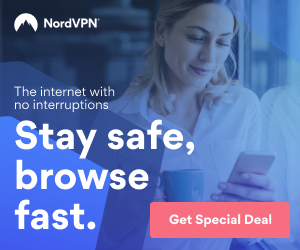 There's no doubt that schools are a unique environment where the furniture must be durable. If a product isn't built to last, it won't withstand a continuous flow of children in a school. School kids have a way of exposing weaknesses in items and breaking them apart.
The setup of a standard classroom has changed in numerous ways over the years. The famous blackboard was replaced by the whiteboard in the 1970s. But in the last couple decades, whiteboards have been replaced by interactive whiteboards, also known as smart boards.
One way that schools have remained fairly consistent is the use of blinds to provide shading and privacy. Blinds are essential in schools to prevent sun from shining in students' and teachers' eyes and prevent glare on the interactive whiteboards.
The most common types of blinds used in schools are ones operated by a control chain which is simply pulled to move the blind's fabric. Vertical blinds and roller blinds are popular blinds which pair nicely with a chain mechanism. When pulled, the chain rotates the blind's barrel, triggering the fabric's movement.
A problem with the control chain is that it isn't entirely safe in an environment with children. Particularly in a primary school, the chain could potentially injure a child. Yewdale sell easy-break chain connectors which ensure that if a downward force is applied to the chain, the chain loop will break.
In schools, teachers need complete control of the classroom. This goes beyond simply having authority over the students, the teacher should control the classroom and everything in it, including the blinds. To prevent students from raising or lowering the blinds, many schools opt for electric blinds which are operated via a remote. The teacher can keep this remote safely hidden away in the desk to prevent tampering from the class.
Another option is to install blinds which are operated by a detachable crank. The crank can be stored in a cupboard and brought out when it is required. The problem with the crank is that school kids can be a tad reckless and may get their hands on the crank and use it inappropriately. As a result, electric blinds are the safest option for schools, but due to this being a premium control mechanism, some schools go for a lower-cost window treatment such as a crank-operated roller blind.
If a school wants to keep its facilities costs down, sometimes it's worth investing more in a durable product, or one that is backed by some form of warranty. Yewdale is a UK producer of child-safe blinds which offers a lifetime warranty to all complete Yewdale systems.
This article has been viewed 423 times.
Article comments
There are no posted comments.