Influencer Marketing – What it is and How it Works?
Business → Marketing & Advertising
Author

Jijitia Juby

Published

October 27, 2019

Word count

613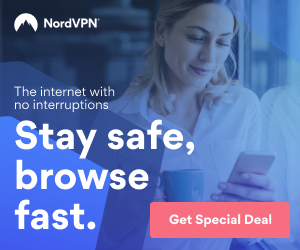 In today's internet-driven world, roughly 84% of marketers plan to come up with their influencer marketing campaigns. The aim of every marketer is to make their brand stand out in the most crowded space and get the attention of their target audience. While social media marketing and search engine optimization seems to be the most reliable and natural methods of driving traffic to your content, they may not work for brands that lack a loyal fan base.
There is no point in creating a website that receives no organic traffic. Sure, there are many ways of generating traffic to your blogs such as social media marketing, guest blogging, link building, content writing, and so on. But nothing guarantees immediate traffic and lead conversions. But one interesting marketing strategy that has been followed by a large number of marketers in 2019 is influencers marketing. In this post, we'll talk about the meaning of influencer marketing, how it works, and how it can help you build your brand and attract your target audience.
What is an Influencer Marketing?
As the name implies, influencer marketing is one of the most popular online marketing strategies in which your brand's message is spread to a vast audience through a common and famous influencer. Instead of investing in content marketing strategy, you simply hire influencers and pay them to promote your brand on their account, websites, blogs, and other channels.
Basically, the influencers are people who have a large fan following base. Today, more than 67% of companies benefit from influencers marketing. First of all, it is important to note that influencers are not only celebrities. They can be anyone as long as they have loyal followers on their social accounts and websites. You can easily recognize the influencer's account by looking into their followers and posts on social media accounts. They can be fashion photographers, journalists, bloggers, and celebs.
Why Opt for Influencer Marketing?
Do you know why more and more people are looking forward to influencer marketing? Well, it works! Instead of waiting for months and years to build a loyal customer following, people prefer to collaborate with influencers who already have thousands and millions of followers. Of course, every marketer wants their content to go viral and reach out to a massive audience. And, what's a better way of attracting your audience than using influencer marketing?
The main reason why you must invest in influencers marketing is their access to a large audience. Whether you hire micro-influencers or celebrities, you can expect a high ROI from this marketing approach.
How Influencer Marketing Works?
Influencer marketing has different approaches. Today, marketers prefer influencer outreach and organic techniques to build their audience. When you hire influencers to promote your brand for free or at the cost of some free services and products, you are using the influencer outreach approach.
On the other hand, influencer marketing campaign involves famous influencers that spread the word for your brand on their social accounts, blogs, and websites for a certain fee. While influencers outreach work, it may not prove a great sale-booster. If you want to achieve maximum ROI, you need to invest in the paid influencer marketing campaign. Depending on the followers and power of the influencer, the cost of this marketing approach may vary. But, you can always count on influencer marketing for better ROI and best results.
Have you ever seen the influencers on social media posting pictures of certain brands? Well, they not only do that because they have built a great relationship with the brand but they are paid for such promotions. So, why wait? Create your influencer marketing campaign and introduce your brand to your target audience.
This article has been viewed 771 times.
Rate article
This article has a 5 rating with 1 vote.
Article comments
There are no posted comments.