Does the license of a brokerage determine how worthwhile it is for traders?
Finance → Stocks, Bond & Forex
Author

Giorgi Mikhelidze

Published

November 4, 2019

Word count

1,021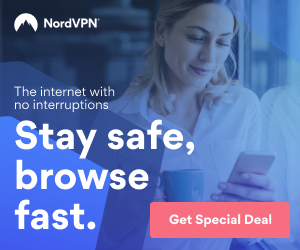 Forex brokers come in various shapes and sizes. All of them manage to diversify themselves through things such as maximum leverage, minimum spreads, depositing and withdrawing options as well as various other features that help them stand out.
However, there is one feature a broker could have that would change their brand completely. It could potentially make or break their marketing campaign and spell the doom of the company as a whole.
I'm talking about the financial regulatory license of course. Almost every country has a financial authority that is tasked with regulating and overseeing the operations of Forex, CFD, crypto and various other financial asset brokers.
All of the countries have their take on what a Forex broker should look like which makes them a perfect way to filter through the options you may have as a customer.
In this article, I'd like to discuss the indications of a broker's competency-based on their regulatory license, which hopefully will be of use to you as a futures trader at some point.
EU regulation
EU regulation can be a bit more diverse. For example, most brokers that wish to access the financial markets of the European Union tend to get a license from the Cyprus Securities and Exchange Commission (CySEC), or the Malta Financial Services Authority (MFSA).
The only other alternatives they usually have is the Financial Conduct Authority (FCA), which will allow them not only access to the EU market but the UK market as well. The least expected license from "popular" countries is BaFIN which is the regulator of Germany.
But what do the licenses from these countries implicate about the company? Does it make them a lot more trustworthy and worth to trade with? Well, Yes and No.
You see, whenever a broker is regulated by an EU-based regulator, they not only adhere to that specific country's laws, but also the laws of the whole Union. This is facilitated through the regulation of the European Securities and Markets Authority (ESMA). The ESMA has been criticized multiple times for having very harsh regulation, but at least they're capable enough to not let any scammers go through their firewalls.
In terms of trustworthiness, EU regulated brokers are some of the best ones to go for, but that does not necessarily make them the perfect brokers from a financial standpoint.
You see, ESMA has some serious restrictions on the offering of CFDs, which are becoming seriously popular all over the world. EU regulated brokers can only offer leverage of 1:30 on FX CFD pairs and even lower ones on stocks and commodities. This makes them the least viable option for traders to go for as it inhibits their ability to generate a significant profit from a single trade.
In defense of ESMA though, their regulation does help prevent any unnecessary risk.
Another major benefit to security from ESMA regulated brokers is the segregation of customer funds from the company's funds. What this means is that the bank that the broker is partnered up with, and where they have their corporate account, will create additional accounts for customers so that their funds are protected if the broker experiences some kind of technical difficulties or if it simply runs out of business.
It's the additional safety that this region offers to its traders.
Offshore and non-EU licenses.
An offshore license could mean pretty much anything that is not within a specific country. But in most cases, offshore regulators are represented by St.Vincent and the Grenadines, Marshall Islands, Vanuatu and various other nations across the world.
However, the word offshore has received quite a bad reputation among Forex traders, but for good reasons. For example, it's three times more likely for an offshore brokerage to be a scam rather than an EU regulated Forex broker.
But, in contrast with EU brokers, offshore brokers don't have to conform to very strict regulations on the services they offer to traders.
For example, an offshore CFD broker does not have to limit their leverage on 1:30 and sometimes field even 1:700 or even higher.
This gives them a little bit of an edge when compared to EU brokers, which entices veteran traders to trade security with profit. In most cases, it works out perfectly and the traders don't have to face any kind of financial issues due to their choice of a company.
One such example is the Georgian FX market, which is relatively new and small. However, the government there has taken full responsibility for regulating the brokers, thus allowing them to not only have a fairly decent offering to the locals as well as international clientele, but also a decent level of security in terms of rule of law and money laundering prevention in the country.
Because of this, many Russian, Georgian and Armenian traders have transitioned from international brokers to local Georgian brokers in hopes to find better options than those that are available on EU brokers.
Is there an ultimate version of a license?
Most of the regulatory licenses are fairly similar when looking at them from a wider perspective. All of them feature AML and KYC rules which are simply undeniable from brokers, and all of them require local as well as foreign brokers to be compensated accordingly if a financial loss is the fault of the company.
Other than that, the variation is usually noticeable in the maximum leverage, minimum deposit, and bank account segregation rules as well as the prices of a specific license.
Many don't know this but every license has a price. For example, a license from the UK's FCA is much more expensive than a license from Vanuatu's FSA, which is one of the reasons that brokers choose to be regulated offshore.
In most cases, the trustworthiness of the broker is determined through their possession or non-possession of a legitimate license.
So, if the broker has a license, they're 90% likely to be legitimate, and if they don't they're 20% likely to be legitimate.
The quality of the license could sometimes be according to their prices.
This article has been viewed 1,559 times.
Article comments
There are no posted comments.