Top 5 Safari Destinations Starting from Dar es salaam
Travel & Leisure → Vacation Plans
Author

Albert Waniala

Published

December 7, 2019

Word count

1,908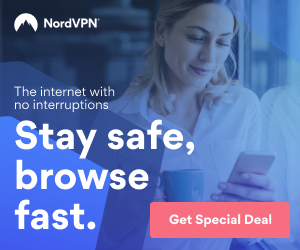 Dar es Salaam (Dar) is the largest city in the country and is located on the Indian Ocean coast, the name Dar es Salaam comes from an Arabic word meaning: "Abode of Peace". Dar es Salaam is also Tanzania's richest city and east Africa's fastest-growing capital city. Travel in Dar es Salaam consists of safaris to the southern Tanzania safari circuit, beautiful beaches, and secluded islands, one could also take part in some of the day trips in Dar es Salaam.
To many travelers wishing to go on a safari in Tanzania, Dar es Salaam may not be the favorite place to start a safari due to its notorious traffic jams, however, it is probably the best city in Tanzania to start a safari to the country's southern safari circuit due to its proximity to some of the best kept secret safari destinations in Tanzania, the city itself is full of life with Dar es Salaam Airport (DIA) being a convenient point from which to start a holiday to the south Tanzania national parks or to transfer from Dar es salaam to Zanzibar or Kilimanjaro.
Safaris in Tanzania from Dar
What To Do while in Dar es salaam
Take a guided Dar es Salaam travel tour – visit the National Museum, Nyumba ya Sanaa, Uhuru and the National Library. All will require some form of Dar es Salaam ground transportation including taxi or car hire. Activities such as island hopping, swimming, scuba diving, and snorkeling are also available.
Tanzania safaris from Dar es Salaam
Easy access to rewarding wildlife encounters in Tanzania makes Dar es Salaam the perfect gateway for safaris to southern Tanzania safari circuit; this circuit epitomizes Tanzania in her most pristine form, off the beaten track, away from the crowds of tourists and the sound of other safari vehicles. Here you will find prolific wildlife unscathed by human interaction, where the night sky dazzles with millions of stars and a part of the continent which is untouched by time. Visit the impressive Selous Game Reserve, Mikumi, Udzungwa Mountains, and Ruaha National Parks via unforgettable Tanzania southern safari circuit packages.
If you're planning to visit Tanzania for a safari, this is our pick of the top five safari destinations in Southern Tanzania starting from Dar es Salaam:
Safari to Mikumi National Park from Dar es salaam
Size: 3,230 sq km (1,250 sq miles)
Location: 283 km (175 miles) West from Dar es Salaam, north of the Selous Game Reserve and en route to Udzungwa and Ruaha. Drive from Dar es Salaam to Mikumi takes approximately 6 hours.
Mikumi National Park is the fourth-largest national park in Tanzania, and part of a much larger ecosystem centered on the vast Selous Game Reserve. The park is also bordered by the Uluguru Mountains in the north and Rubeho Mountains to the south-east.
Wildlife in Mikumi National Park
Safari to Mikumi from Dar es salaamDuring a safari in Mikumi the main feature is the Mkata River Flood Plain, the most reliable place in Tanzania for sightings of the powerful eland, the world's largest antelope. The open horizons and abundant wildlife of the Mkata Floodplain, the popular centerpiece of Mikumi, draw frequent comparisons to the more famous Serengeti Plains. Elephants, Lions, zebra, wildebeest, Giraffes, impala and buffalo herds, the greater kudu, sable antelope, and more than 400 bird species have been recorded. Mikumi shares the same eco-system with the Selous Game Reserve and Kilombero Game Controlled Area. With 3,230 square kilometers coverage, Mikumi safaris are a well-known wildlife destination.
Best time to visit Mikumi
Mikumi national park can easily be visited throughout the year; however, the dry season (June to October) is the best time for wildlife viewing. The wildlife concentrates around waterholes and rivers – making it easier to spot them.
Safari to Ruaha National Park from Dar es salaam
Size: 10,300 sq km (3,980 sq miles), Tanzania's 2nd biggest park.
Location: Central Tanzania, 128km (80 miles) west of Iringa. Drive from Dar es Salaam to Ruaha National park takes approximately 10 hours
The wide distances of Ruaha National Park have a drama and atmosphere quite unlike any other park in Tanzania. Ruaha is the second largest national park in Tanzania after the Serengeti. Ruaha safari game viewing starts the moment you arrive in the park. It is an ancient place; its hilly distances are punctuated with distended elephant-battered girths of massive baobabs that live for a thousand years, and the combination of ochre-red earth, pale russet grasses and parched paths of wide sand rivers fulfill images of ancient African landscapes. Ruaha's unusually high diversity of animals is a function of its location, which is transitional to the acacia savannah of East Africa and the miombo woodland belt of Southern Africa.
Wildlife in Ruaha National Park
The Great Ruaha River is the centerpiece of wildlife safaris to Ruaha, characterized by groups of impala, waterbuck and other antelopes that risk their life for a sip of life-sustaining water. The impressive array of large predators is boosted by lions, cheetahs, both striped and spotted hyena, as well as several conspicuous packs of the highly endangered African wild dog. Grant's gazelle and lesser kudu also occur here, alongside the miombo-associated sable and roan antelope, and one of East Africa largest populations of greater kudu. A similar duality is noted in the checklist of 450 birds: the likes of crested barbet, yellow-and-black bird occur in Ruaha alongside other species such as the yellow-collared lovebird and ashy starling.
Best time to visit Ruaha
For predators and large mammals, dry season (mid-May-December); bird-watching, lush scenery and wildflowers, wet season (January-April). The male greater kudu is most visible in June, the breeding season.
Safari to Selous Game Reserve from Dar es salaam
Size: 29,816 sq km (11,512 sq miles).
Location: Southeast Tanzania, 450 km (285 miles) southwest of Dar es Salaam. Drive from Dar es Salaam to Selous takes approximately 5 hours
The Selous Game Reserve in Tanzania is the world's largest game reserve – 4 times the size of the Serengeti and covering an area greater than Switzerland. It is located in the Rufiji River basin and includes grasslands and forests. It possesses a diverse landscape from hot volcanic springs, sporadic lakes, channels from the Great Rhaha and Rufiji rivers. The Rufiji River, with its lagoons, sandbanks, lakes, and the surrounding forests and woodlands that make up the Selous create a very unique and unusual safari environment.
Wildlife in Selous Game Reserve
The Selous has a broad range of big game: buffalo – the largest population in Africa; Nyasaland gnu; brindled gnu; hartebeest; Greater Kudu; sable antelope; eland; reedbuck; bushbuck; waterbuck; warthog; zebras; giraffe; and wildebeest. Safaris in the Selous are famous for the elephant, hippopotamus and rhino (although now few remain) populations. Also: lion, leopard, the spotted hyena, and hunting dog are in abundance; cheetah are rare; there are over 350 species of bird and reptiles such as crocodiles and various snakes and lizards. There are many elephants, lions, zebras, and other wildlife in the reserve.
Best Time to visit Selous Game Reserve
Accessible year-round. The dry season, June-August. Wet season November-March. December- February.
Safari to Udzungwa Mountains from Dar es salaam
Size: 1,990 sq km (770 sq miles).
Location: Five hours (350 km/215 miles) from Dar es Salaam; 65 kms (40 miles) Southwest of Mikumi. Drive from Dar es Salaam to Udzungwa Mountains National park takes approximately 6 hours
Located west of Dar es Salaam, the Udzungwa Mountains National Park rises up from the western edge of the Selous Game Reserve. The Mountains are the largest and most biodiverse of a chain of a dozen large forest-swathed mountains that rise majestically from the flat coastal scrub of eastern Tanzania. Known collectively as the Eastern Arc Mountains, this archipelago of isolated massifs has also been dubbed the African Galapagos for its treasure-trove of endemic plants and animals, most familiarly the delicate African violet. Udzungwa mountains is not a conventional game viewing destination, but, it is a magnet for hikers.
Wildlife in the Udzungwa Mountains
Although not an ideal destination for a wildlife safari, the Udzungwa Mountains offer visitors the opportunity to view several species of primates and endangered birds in a beautiful African rain forest. Vervet monkeys play high in the forest canopy, and small forest antelope can be viewed at the right time of day. Of six primate species recorded, the Iringa red colobus and Sanje Crested Mangabey both occur nowhere else in the world – the latter, remarkably, remained undetected by biologists prior to 1979. Botanical diversity is exceptional, and the park is host to a large number of endangered bird species. Ornithologists are attracted to Udzungwa for an avian wealth embracing more than 400 species, from the lovely and readily-located green-headed oriole to more than a dozen secretive Eastern Arc endemics. Four bird species are peculiar to Udzungwa, including a forest partridge first discovered in 1991 and more closely related to an Asian genus than to any other African fowl. Undoubtedly, this great forest has yet to reveal all its treasures: ongoing scientific exploration will surely add to its diverse catalog of endemics.
Best time to visit the Udzungwa Mountains
Possible year-round although slippery in the rainy season. The dry season is June-October before the short rains but be prepared for rain anytime.
Safari to Saadani National Park from Dar es salaam
Size: 1,100 sq km (430 sq miles)
Location: On the North Coast, roughly 100km (65 miles) northwest of Dar es Salaam and a similar distance Southwest of Tanga. Drive from Dar es Salaam to Saadani national park takes approximately 4 hours
Saadani National Park is the perfect union of beach and bush, the only wildlife sanctuary in East Africa to boast an Indian Ocean beachfront; it possesses all the attributes that make Tanzania's tropical coastline and islands so popular with foreign sun-worshippers. The park is a good choice for visitors based in Dar es Salaam, who don't have time for longer safari vacations to the more remote parks around the country. Saadani is easily visited on a day trip or short weekend holiday from Dar es salaam. Its elephant population frolics in the sands and sometimes ventures into the crashing surf, which alone makes a Saadani safari more special and unique. It is also the one place where those idle hours of sunbathing might be interrupted by an elephant strolling past, or a lion coming to drink at the nearby waterhole!
Wildlife in Saadani
Surprisingly, a wide range of grazers and primates are seen on Saadani safaris or walks, among them giraffe, buffalo, warthog, common waterbuck, reedbuck, hartebeest, wildebeest, red duiker, greater kudu, eland, sable antelope, yellow baboon, and vervet monkey. Herds of up to 30 elephants are encountered with increasing frequency, and several lion prides are resident, together with leopard, spotted hyena and black-backed jackal. Boat trips on the mangrove-lined Wami River come with a high chance of sighting hippos, crocodiles and a selection of marine and riverine birds, including the mangrove kingfisher and lesser flamingo, while the beaches form one of the last major green turtle breeding sites on mainland Tanzania. The Wami River, which passes through Saadani and empties into the Indian Ocean, hosts a large population of hippos, crocodiles, flamingos, and many large bird species. Elephants are often viewed bathing and playing on Saadani's beach, especially in the early hours of the morning.
Best time to visit Saadani
Generally accessible all-year-round, but the access roads are sometimes impassable during April and May due to the heavy rains. The best Saadani safari game-viewing is in January and February and from June to August.
I am passionate about Africa as a whole, the wildlife, and the diversity of cultures. I have extensively travelled in the region to familiarize myself with tourism services and products in the region - East Africa. I am glad I have the opportunity to share a piece of this beauty, Africa.
Website:http://www.zillaexpeditions.com/
Email: info@zillaexpeditions.com
Article source:
https://articlebiz.com
This article has been viewed 1,330 times.
Article comments
There are no posted comments.