Visiting Serengeti on a Budget Safari in Tanzania
Travel & Leisure → Vacation Plans
Author

Albert Waniala

Published

November 29, 2019

Word count

1,003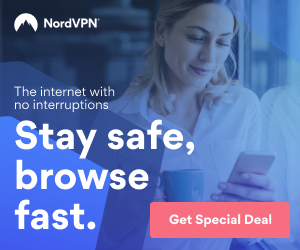 How you can prepare for a Budget Serengeti Safari
I believe there are a few safari destinations around the world that can compare to Tanzania's wildlife resources, a country with many tourist attractions and boasts of allocating more than 25% of its total area for wildlife national parks and protected areas.
Serengeti National park, which sprawls across 14,763 sq km, is Tanzania's most famous game park, known for the ultimate African safari experience and is celebrated the world over. Not only is it one of the largest parks in the world, but it also hosts the greatest animal migratory spectacle on the planet!
Budget Serengeti safaris
What awaits visitors visiting the Serengeti is a truly wonderful and pristine landscape with skies invariably clear and blue (except in April and May when it rains). It's a place so vast you are rarely bothered by other tourists. The African safari experience is exceptional and the wildlife simply amazing. Serengeti national park has the highest concentration of predators and prey anywhere in the world. You are guaranteed sightings of some of the most majestic animals in the wild in their natural environment. All this said, a safari to Serengeti is not cheap so I am going to point out ways one can save more in order to enjoy a budget-friendly Serengeti safari.
7 Tips to planning a budget Serengeti safari
A significant factor to consider for most individuals who would wish to go on a Tanzania safari is the cost. The Serengeti is not affordable, park entry fee alone costs a whopping $71 per person per day, let alone other fixed costs such as concession fee, camping fee… etc. Whatever way you would like to visit the Serengeti, I have pointed out a few tips that one can consider in planning a dream Serengeti safari of their budget.
Serengeti Budget Camping Safaris
No doubt a budget camping safari in Tanzania is one of the best ways to experience a true African safari adventure while on a budget. This kind of budget camping safari is more attractive to the adventure traveler and involves travelling with all your camp equipment, your guide and possibly a cook in your vehicle with you.
Accommodation during your Serengeti budget safari will be in dome tents that include a mattress on the tent floor, pillow, and a sleeping bag. The Serengeti has designated public campsites with modern and standard facilities including kitchen, washrooms, dining, concrete trails, parking area, and enough camping ground. The average price of a Serengeti budget camping safari is US$ 150 – $200 per day.
NOTE – The Serengeti safari game viewing experience will be the same as a safari of any other budget but you save on the cost of accommodation in the Serengeti
Travel in a group
Budget Serengeti group safarisGroup size really matters on the final price of a safari to Serengeti. Some of the costs that can be shared include safari car cost, accommodation – most lodges have rooms that can accommodate up to 3 people in one room, etc. The larger the travel group, the cheaper the safari. So next time you plan to go on a Serengeti safari, convince some of your friends to come along.
Go for low season safari booking
Time of travelling has a big impact on the general cost of safaris to Serengeti. The Tanzania tourism season is divided into 2 major seasons. Tourism High Season – July to March – This is the time when the Tanzania tourism industry is on a boom, accommodation prices are at the highest and general safari prices are high too. Tourism low Season – March to Mid-May – This is the time of the year when the rains come pouring, accommodation prices are also at the lowest price and general safari price are at the lowest cost too.
NOTE – For Serengeti safari bargain hunters, the low season is the perfect time to go on a Tanzania safari.
Join a group safari to Serengeti
There are a number of budget Serengeti safaris with almost daily departures that one can join to share the safari cost. These kinds of safaris are usually budget camping safaris and start/end in Arusha and usually combines a safari to Serengeti with other national parks. If you go on this kind of Serengeti safari with us, we are responsible for looking for other travellers who will join to complete the group and the group size can range from 4 to 6 guests
NOTE – As a single traveler, you can take the safari by joining a group to cut on the operational costs
Take advantage of Special Serengeti Safari offers
Discount Serengeti safari deals
A number of Serengeti lodges and airlines that fly to the Serengeti national park offer a variety special discounts that travellers can take advantage of, ranging from free nights, value for money upgrades to last-minute discounts where a traveller can save up to 40% of the normal safari cost. These offers usually depend on availability and run for a given time frame. Whatever, offer, contact us and we can advise on availability on any Serengeti safari offers that are available
Maximise on the time spent in the park
To get the best value for your Serengeti safari, we recommend requesting your trip planer to maximise the time that you will spend in the national park. According to the Serengeti park regulations, the park entry fee is valid for 24 hours (single entry) so your Serengeti safari should utilize all your time in the national park.
Opt for budget lodges on your Serengeti safari
If you are wondering about places to stay at during your Serengeti safari but would not like to go on a budget Serengeti camping safari, there are a number of Serengeti hotels and lodges of various prices that provide accommodation in this lush and scenic landscape. For travellers who are on a budget Serengeti safari and prefer to stay at more comfortable accommodation than budget camps. The Serengeti has a variety of tented lodges that offer value for money and comfortable accommodations that are serviced with basic amenities.
This article has been viewed 1,747 times.
Rate article
This article has a 5 rating with 2 votes.
Article comments
There are no posted comments.