The Complete Styling Guide - Latest Fashion Tips for Working Men
Author

Ashley Jones

Published

December 9, 2019

Word count

744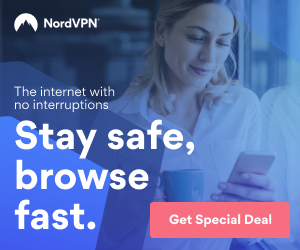 Does this ever happen to you that you enter the office, and suddenly you realize that there are things that you have left behind or feel incomplete in your outfit?
We can help you sort the essentials items that are needed by every modern working man in daily life, to put the latest fashion for men together in the right way. And we will make sure that you never leave the house without being fully prepared. Also, know everything about how to wear your accessories that it makes you look confident and not loud; the latter is the one which every man should try to avoid when it comes to office wear.
So, get ready to woo your office mates with your new dapper look and wear every piece in the most fashionable way!
• The master of suits –
There is nothing to take stress while stepping into your office when you are dressed to impress. All you have to do is keep a count on your fashion competitors and check for a savvy and suave suit. Make sure that you keep it clean and classic with a twist of contemporary yet bold colours.
A black regular three-piece suit can ace your game of styling and offer you versatility while dressing. Whether it is about going to the office without wearing the waistcoat or taking your significant other out for a romantic dinner date in the full three pieces, this staple suit works best for every occasion.
• Tie and pocket square to keep up with the suit –
The only way you can make people turn their heads around to double-check you is by keeping your accessory game up, which includes your tie and pocket square collection. After all, what is the use of wearing a dapper suit if you are going to ruin the whole look with some dull, drab, and outdated companions? A luxurious scale print silk tie and pocket square is the perfect choice for putting the right fashion foot forward without thinking about your bank accounts. You can also add some spice to any old suit with these brilliant ideas styling to inject class and silky-smooth perfection.
• The statement watch –
Show the world that you are a man of the hour. But how? Add a bit of arm candy to your outfit in the form of a beautifully crafted statement watch. To be even more of a boss, choose a watch that gives some vintage vibe and make people notice your knowledge for prized pieces. Therefore search for articles that look refined and make you appear like a true gentleman.
• The shoe is the centre of attraction -
It is easy to become the talk of the office with a pair of statement shoes. Why choose to stick to the dull and boring shoes that everyone wears? Get double buckle monk shoes that are perfect for every guy when pushing the boundaries without messing a lot with the office attire.
• Look for the best bag -
The bag is one of the most important things every man has to carry to the office. All the essentials such as the laptop, phone, files, pens, and paper-clips fall straight to the bottom of your bag. Therefore every working individual has to update their office partner by getting rid of the old and ugly baggage. A Tote Briefcase can ideally give you high quality and high fashion aesthetics, along with maintaining your high street budget. Make your colleagues jealous of your arm candy and walk into your workplace with style.
• It is time to be shady -
Whether you are going to the office in the blaring heat of summer, or in the blinding spark of winter, it is sure that the sun will make its way out with the full force. So, make sure that you are protected from the blinding rays at every moment you are out. Go for classic sunglasses to add a perfect and fashionable touch to your ensemble. Also, choose neutral shades so that it can match with most of your office outfits.
Making sure that you do not overdo with your office accessories is essential. Every piece of your clothing should compliment all the other parts of the outfit. So, keep in mind that always go for the best when it comes to additional things like shoes, sunglasses, or the pocket square. Not only will they make you look smarter but will also add a spark to your confidence.
This article has been viewed 751 times.
Article comments
There are no posted comments.