Best Vung Tao Island Restaurants in 2020
Travel & Leisure → Vacation Plans
Author

Ben Wawire

Published

January 26, 2020

Word count

1,149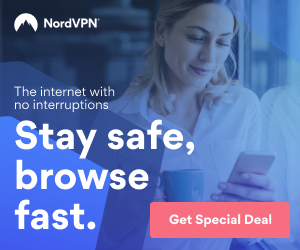 Are you searching for a cozy restaurant where you can find quality food that will not hurt your wallet? you have stumbled on the right page. Visitors to Vung Tau come here to enjoy the sceneries and taste local delicacies. You will never go hungry while on the Island because there are numerous world-class hotels where you can order your favorite dish at a pocket-friendly price. However, finding the perfect Vung Tao Island restaurant can be challenging. As such, this Vietnam travel guide reviews the top best restaurants in the Island, visit any of these restaurants for a taste of the local specialties and seafood.
1.Lẩu Cá Đuối 40 Hoàng Minh
The restaurant is famously known for serving exquisite Lẩu ca Đuối in the whole of the island. Lau ca Duoi, which means "hot pot," is a local folk meal believed to be rich in nutrition. The folk dishes feature numerous ingredients, alongside rice crackers, vermicelli, chili, pickled bamboo, fish sauce, and herbs. You cannot finish the dish alone. So, let your partner and friends tag along.
Banh Xeo (Crispy Pancake)
The meaning of Banh Xeo is "sizzling cake," which is the sound that batter makes in a hot pan. Just like the typical pancake or crepe, Vung tao food is prepared from turmeric, coconut milk, and rice flour, which can be filled with pork, chicken, vermicelli noodles, slice onions, shrimps, beef slices, mushrooms, and beansprouts. A platter of the crispy pancake costs between VND 15,000 to VND 25,000.
Gan Hao
Gan Hao is yet another iconic restaurant that has been serving the locals and visitors for over ten years, which is quite a long time to stick around. While dishes are delicious, prices are a bit on the high end here. Nevertheless, the eatery offers an incredible experience to match. Other than Vietnam travel food, you will also enjoy the breathtaking seaside views on the island. You should reserve a seat in advance because the restaurant can get full and people love to take their ample time at the eatery. The restaurant also features a kids' playground so that adults can indulge in their conversations and wine peaceful. Also, make sure not to miss the sunset.
Thanh Phat restaurant
The Thanh Phat is yet another seafood eatery that you can eat at in Vung Tao Vietnam. Dishes are not only tasty here, but are also affordable. Thanh Phat is along the shore, where you can eat while watching the sea all day long. The first thing you will strike your eyes once you enter the restaurant is the conspicuous long menu containing fresh seafood options such as sweet snail, prawn, crab, oyster, and saltwater fish. You will also appreciate the all-smiling staff and the services they offer even at peak hours. The prices for dishes are fixed. So, there is no need to doubt if the cashier will rip you off. While munching your favorite meals, take some time, and enjoy nature and the pleasant winds.
Bánh khọt Gốc Vú Sữa
Banh khot means mini pancake. It is one of the best intrepid travel Vietnam food. It is a favorite dish among visitors, maybe because of its sweet smell, or the sizzling pancake batter. Make sure to take advantage of the offered condiments: sauce, shredded papaya, and greens.
Banh Khot (Khot Cake)
Also known as Khot Cake, Banh Khot is an incredible place to eat in Vung Tau. This type of pancakes is unique as they are from pork grinds, shrimps, flour, and scallion oil. The cake is served with sauce and a little sugar. The restaurant is an excellent eatery for the locals and foreigners. Some people love excellent cakes with added herbs.
Quan Oc Tu Nhien
Tran Phu boasts of the Quan Oc Tu Nhien, which is a renowned eatery, popular amongst the locals. The restaurant also serves snail dishes, although there are other types of snail dishes available(they are all characterized by different snail types). The restaurants prepare about 20 species of snails every day. So, if you or your love to explore different food options, you may want to hop into Quan Oc Nhien for some delicious snail dishes.
Làng Bè Long Sơn
Have you ever eaten lunch on a floating wooden house, strategically built above the water? If not, try out the Lang Be Long Son. The location, style, and concept are what make this restaurant a perfect place to dine. That's not all. The menu features some fantastic local meat favorites and seafood.
David Pizzeria
Sometimes it is good to ignore the beach diet and try some cheesy pizza. Head to David Pizzeria for some tasty Italian pizza and other local favorites, including steaks and pasta. The ingredients are extracted from the chef's very own garden. You can enjoy your meal while sitting over the patio or the rooftop if you want to enjoy your meal while feeling the breeze. Because people flock the restaurant almost all the time, it is advisable that you make reservations in advance.
Kozak Mamay
Head over to Kozak Mamay for a taste of Eastern Europe Taste. Both the locals and expats love the restaurant. The hotel offers some of the best Ukrainian dishes, not only on the island but also in the entire country. The menu contains a mix of Pan-Asian, Western, and Ukrainian cuisine. It would help if you also tried out the homemade Ukrainian borsch and homemade sausages. Clean off your teeth with a glass of quality wine or a draft beer.
Matilda's Bar and Restaurant
Mark and Molly welcome you to Matilda's Bar and Restaurant. Get a cozy chair and feel right at home on the Island. The bar and restaurant serve both local and western dishes at an amazingly reasonable price. They also have large smart TVs installed on the walls for you to watch your favorite programs. So, ask for a cold beer and meet both Molly and mark, as well as their entire team.
The Matilda's Bar is located in a tranquil neighborhood, a few meters away from the beach. As you may know, the restaurant is currently managed by Mark and molly, who are the new owners. They are not only friendly but are also accommodating. Hanging out at the Matilda's is the first thing you need to do once you set your foot at Vung Tao Island. The dishes and the company are to die for, not forgetting the relaxed family environment. The eatery specializes in homemade comfort cuisines, serving both the locals and foreigners looking for a hire car or a golf game.
We have come to the edge of our review of the top Vung Tao Island restaurants. As you have seen, there are many food options and places to feed your hunger in Vung Tao while on your Vietnam travel vacation.
This article has been viewed 1,521 times.
Rate article
This article has a 5 rating with 1 vote.
Article comments
There are no posted comments.