Places You Must Visit While on Vacation in Vietnam
Travel & Leisure → Vacation Plans
Author

Maia Nolan

Published

February 12, 2020

Word count

1,106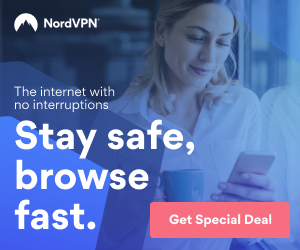 Vietnam is filled with plenty of experiences, nature, and culture. In this list, you will learn about the best experienced in Vietnam and how to plan for your adventure. This country is known for its golden and versatile places to visit on earth. It features numerous tourist attractions. The country offers everything for everyone when it comes to food, scenery, and best places to visit in the world. It is a quiet tourist destination which many people love to visit. So, are you looking to travel to Vietnam to experience all these fantastic things, this guide will help you know where to go and things to do when you visit Vietnam.
Food Tour In Hanoi
Vietnam is the home of different types of food, with numerous affordable and exquisite options. However, there are many spots to eat, especially in urban cities, can overwhelm you. Hanoi is perhaps the most culinary highlight for tourists and one of the cities to visit in Vietnam. With the help of a local guide, you can sample a broad area within a short period. There are great places in the city where you can order fantastic meals, such as Mi Quang (excellent noodle dish), Bun Cha (pork with rice noodles), egg coffee, sticky rice, steamed fish, pho, spring rolls, and happy pancakes.
Beach hop in Phu Quoc
Do you like powder-soft and clear water? Pear Island is the right place for you in Vietnam. The island is situated in the Gulf of Thailand. The island has many beaches that come in different shades and sizes. One of the popular Vietnam beaches is Sao Beach, which is famous for its sugar-white sand, palm trees, and clear water. Another beach is the Ong Lang beach, which is located on the west coast. It is more rustic and quieter. If you love enjoying the sunset, take a stroll or sit by the shore of Long Beach.
Cruise Down The Mekong
The Mekong is the 12th longest river on the planet. The river has been the lifeblood from the people to Southeast Asia for centuries. Even today, it boasts of various rice paddies, fishing villages, ancient imperial cities, food markets, and lush islands. The area is perfect for tourists who like to travel at their own pace. The river cruise is the shorted access to the remote regions in the area.
Take A Boat Tour On The Saigon River
It is breathtaking to watch the sheet-metal huts and palm trees fade away to reveal the skyline of the Ho Chi Minh City. Many firms offer river tours, and most of them allow you to book through your hostel or hotel.
Take a Xe Ôm ride
These older men with leathery hats can be seen all through the country sleeping on their motorbikes. They are taximen, and there is nothing as thrilling as cruising through the significant traffic on the back of a moto. Make sure that you negotiate a price first before you board the moto. Otherwise, some riders may take advantage of you.
Overnight Sleeper From Hanoi To Da Nang
For an affordable, fun, and smooth journey from Hanoi to Danang , you can travel by the overnight sleeper train via online booking platforms. The journey is a memorable one because you get to see different sceneries and beautiful people along the way before darkness set in. On the train, some food types and drinks are offered, so you can always be sure your journey will be worthwhile.
Water Puppet Shows
Water Puppetry is a traditional Vietnamese cultural activity. If you are used to enjoying Judy and punch-type performances, then you will be surprised. The stage comprises of a conspicuous pool of water, where puppet acts tale the local stories with traditional orchestra throughout the play.
The puppet actors possess impeccable artistry and skilled. Other than the visitors who flock here all the time, local tourists also like to come here to enjoy the show. You can only experience such a show only in Vietnam, but sadly, many visitors overlook this place.
The tickets at the Golden Dragon Water Puppet Theatre in the capital goes for $7.5. Other shows happen every day near Hoan Kiem lake. The Thang Long Water Puppet Theatre charges between $3 and $5.
Explore The Largest Care in The World
It is not every other day that you get the opportunity to visit the largest cave in the world. The name of this cave is Son Doong. It is approximately 650 feet tall and more three miles long. The Son Doong cave can comfortably accommodate a 40-story skyscraper, as reported by Oxalis. Because of its massive size, the Son Doong cave offers numerous natural treasures, from unique animal and plant species, and subterranean rivers, to 262-foot tall stalagmites, vast rock walks and its very own jungle. You will get to see and experience all these features during your trek.
Ride-On A Cyclo
These units have been in existence since the time of French colonialism, and even today, they are used to move around the capital city, Hanoi Vietnam, and Hue, as well as in various tourist landmarks. Even though they are bumpy, the drivers are extremely good at controlling them as they also know how to navigate around the cities and interior.
Lunch and Trek with the Black Hmong
If you want to experience what a Vietnam vacation has to offer, consider having lunch and trekking with the Black Hmong, in the north of the country, near Sapa. What usually happens is this, a host will collect you and take you for shopping to purchase ingredients to carry along to the village. You will walk and hire for about three hours through the Hoang lien National Park right to the village. In the village, you will meet children who are always happy to receive visitors and prepare spring rolls. You will get to meet and greet the villages as the food is being cooked. Note that food is shared among every family member here.
Ride Through The Majestic North by a Motorbike
Motorbikes rule the roads in Vietnam. Even though it might be challenging to cross the streets, Vietnam's affinity for motorbikes has created a lot of opportunities for adventures on scooters. Reputable firms such as FlipSide, Cuong's Motorbike Adventures, and Flamingo Travel offers different cycling options such as bike rentals and guided tours. A lot of experienced riders agree that Ha Giang Loop, which is situated in the far north, next to China's border, is among the best routes in Vietnam. The trip may take four to five days to see everything, from local villages to scenic back roads, deep canyons.
This article has been viewed 1,801 times.
Article comments
There are no posted comments.