10 Most Practiced Economic Activities in Vietnam
Author

Jean Marie

Published

February 4, 2020

Word count

633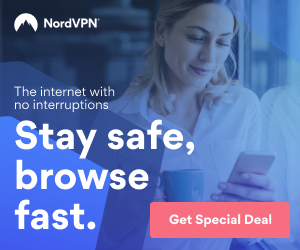 Vietnam is one of the fastest-growing and largest economies in the world. Though the Vietnam war had crippled it, it's presently expanding at an excess rate of 7% annually. Reportedly, it is the 45th largest economy in the world based on the Nominal Gross Domestic Product (GDP). According to Purchasing Power Parity (PPP), it comes to number 33 in the world. Here are some of the most practiced economic activities in Vietnam.
Mining
Vietnam has abundant reserves of iron ore, chromium ore, barite, gold, and tin. Also, anthracite coal, lead, lime, zinc, and phosphates.
Petroleum is Vietnam's leading source of energy. Coal comes second, contributing approximately 25% of the country's energy. Coal production is presently a critical activity in the mining industry. There are plenty of offshore oil deposits on Vietnam's southern coast. As a result, crude petroleum production has greatly increased. Also, there has been tremendous growth in natural gas production, especially since 1995.
Manufacturing
Food processing is the primary manufacturing activity in Vietnam's economy. Other key sectors are electronics, textiles, footwear, tobacco, and cigarettes. The availability of cheap labor has made Vietnam a manufacturing hub for Japanese and Korean firms.
Agriculture
Agriculture is the backbone of Vietnam's economy. Reports indicate that more than half of Vietnam's population earn their living from agriculture.
The main agricultural areas in Vietnam are Mekong River delta, Red River delta, and the southern terrace region. Rice is the primary food crop, and it's mainly grown in the deltas. Other major food crops grown here include maize, cassava, sweet potatoes, sugarcane, and nuts.
Agriculture is mainly labor-intensive, and water buffalos are still used for plowing. In the central highlands, the main crops grown are coffee and tea.
Transportation and telecommunications
Vietnam's land transport network is growing broader and better. The government is investing heavily in highways and railway lines. Also, in the delta regions, local transportation has been greatly enhanced for navigable rivers and canals. There are also significant improvements in seaports and international airports. There are great advancements to cellular phone services and the internet.
Fishing and Forestry
The main seafood in Vietnam are shrimps, lobsters, squids, and crabs. The seafood is not only used for local consumption but also for export. There are plenty of freshwater fisheries on the plains of the Mekong river and also Champasak.
Forestry, on the other hand, is a significant economic activity, mainly serving the domestic market. There are plenty of companies that produce plywoods, furniture, lumber, paper, and pulp. Charcoal production also has major economic gains in Vietnam.
Labor and taxation
Vietnamese citizens and foreigners who have gained residence therein are mandated to progressive taxation. Also, non-resident foreigners pay a fixed rate of tax on any income they earn in Vietnam. Other forms of taxes are Value-added tax, corporate income tax, export, and import tariffs.
Power
In the mid-1990s, demand for electricity by the locals surpassed Vietnam's ability to supply. However, after the construction of new hydroelectric plants, power supply stabilized. Currently, rural electrification has been well implemented, supplying very many households with electricity.
Banking Finance
Initially, the Vietnam government operated a monopoly bank, State Bank of Vietnam. Over time, there have been notable changes in the banking sector that have immensely boosted foreign trade. There are plenty of foreign commercial banks that are fully functional in Vietnam.
Trade
The Soviet Union and eastern Europe communist countries are the greatest trading partners of Vietnam. Also, Vietnam is a member of the World Trade Organization. As a result, the country has had drastic economic improvements over the years.
Services
Formerly the service sector in Vietnam was neglected under central planning. However, it is now booming and accounts for one-fourth of the total employment. The main sectors under service area; tourism, marketing, processing, assembly, scientific research, and design.
This article has been viewed 1,392 times.
Article comments
There are no posted comments.