The Rise of Pop-Up Restaurants and Bars
Author

Dawn Ellis

Published

March 7, 2020

Word count

482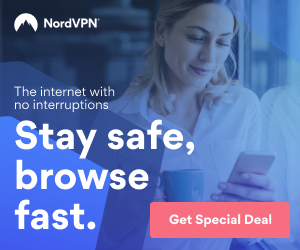 Pop-up restaurants and bars are on the increase, with more and more appearing each year. In fact, pop-up food and drink events are the fastest-growing event type with an 82% year-over-year growth.
Pop-up restaurants and bars are one-time food events that offer guests a taste of something different. From unexpected locations and themed menus to chef interactions and live cocktail demonstrations, pop-up restaurants and bars cater to today's "Experiential Diner" who crave not just an amazing meal, but an exciting dining experience.
This new culture of experiential diners would rather pay more to attend a pop-up venue with a unique dining experience over a regular brick and mortar restaurant. As a result, more and more one-of-a-kind dining experiences are popping up all over the place.
The benefits of pop-up restaurants and bars
Pop-up bars and restaurants have a lot of advantages over their permanent equivalent. Pop-ups are a great way for entrepreneurs to test the viability of their restaurant or bar idea.
With fixed rent, business rates and employment, opening a new restaurant or bar is costly. Pop-ups are a lot cheaper than permanent premises, helping drastically bring expenses down while giving business owners a platform to establish success and credibility before opening a permanent store.
Pop-ups are not just for start-ups. Established restaurants and bars can broaden their audiences by temporarily positioning themselves at popular locations, events, festivals and markets. Restaurant and bar owners can use a pop-up to identify demand in a new location.
Pop-ups give restaurants and bars the freedom to change locations, themes and menus until they find the right one for their audience. Pop-up restaurants and bars can be more creative than ordinary venues as they don't have longevity.
Planning a successful pop-up restaurant or bar
Apart from ensuring the location is safe for preparing and serving food and drink and obtaining the necessary licenses and permits, there are few limitations when it comes to running a pop-up restaurant or bar. However, organising the perfect pop-up restaurant or bar requires a lot of planning and preparation.
Firstly, to plan the perfect pop-up it's essential you outline a list of obtainable goals. For a first-time event, you may be looking to build your following and will be happy breaking even. Having obtainable goals will help you decide the pricing and format of your pop-up.
Once you have outlined your obtainable goals, you can figure out the format of your pop-up. How many people are you comfortable serving? Will there be a seated area? Will a ticketing system be required to prevent queues? The beauty of a pop-up restaurant or bar is that you can adjust the format of your event based on demand and feedback.
Your goals and the format of your event will determine your event budget. Advertising and marketing your pop-up restaurant or bar ahead of the opening, you can successfully drum up interest before the event.
This article has been viewed 1,496 times.
Article comments
There are no posted comments.