How To Write A Great Blog Post With CareerSteering
Computers & Technology → Blogging / Forums
Author

Rosa Vargas

Published

March 6, 2020

Word count

817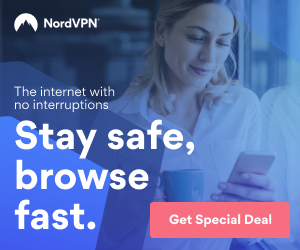 Have you recently considered writing blogs? Maybe you've created your own website for your own company, and you want to give people advice on a specific topic. Maybe you are a freelance writer who works from home and might desire to take on blog writing to expand your available services. Regardless of what the case may be, you now wish to know how to write them like a pro.
First, let me start off by saying that writing blogs is always a good idea. If you keep your blogs interesting, people will always come back to check for updates and new blogs. And customers who hire you will always circle back around and hire you again for more work.
According to hubspot.com, approximately 77 percent of all internet users read blogs on a regular basis. And according to marketingprofs.com, an average of around 70 percent of consumers would rather learn about a company or brand from a blog post rather than an advertisement. Those statistics speak for themselves—blogs are needed for a strong internet presence, so if you work on the internet, it is a great idea to learn how to write amazing blog posts.
The point of this blog here, ironically enough, is to teach you and help you write your own blog. Use these tips to write your own practice blogs and then compare them to popular blogs online—see how you measure up. This practice will help you to gain blog writing insights and help you see where you can improve.
Select a Topic
To begin writing a great blog, you need a topic that speaks to your target audience. This is completely up to you. Whoever you are writing the blog post for will help you determine the topic to write about. So, that is your first step prior to even beginning the post writing process—again, choose a great topic for your target audience.
Opinion Post Vs. Research-Driven Posts
Some blog posts might be truly off the top of your head. These are called opinion posts. Opinion posts are 100% filled with your thoughts and your thoughts only. That is fine, but if you happen to be writing on a specific topic that requires evidence, you must do research on that topic.
Invest time and source a few web pages worth of vital information that you like and pertain to your topic; then extract the pieces of information that you need for your blog in support of your point/topic. Remember, do not plagiarize. You are simply learning something, and then relaying the information to others through the blog post. Besides, the internet bots have gotten pretty savvy at picking up on duplicate posts and plagiarism. Just don't do it.
Create A Title
People want to be captivated. Always think of a title that makes you want to click on the web page. Don't just create a random title. Also, don't use 'clickbait' to gain traffic. You will attract traffic that is not interested in what you are writing about and your bounce rate will go up, making your post less relevant in Google's eyes—which means bad rankings.
Write your post
Time to write your post. Remember, same as with the title of your blog post, make the intro to your blog post captivating to the people who will come across it. No one likes to be bored.
Another thing to note is that you need to have a structure for your blog post, just like any other form of writing. The main structure for a blog post is relatively simple. It should go look something like this:
Introduction. About two to three paragraphs explaining to your visitor what they are about to read and what they are about to learn.

Body. This is where your research and main topic come in. Here, in the body, you will write a few paragraphs sharing what you wish the readers to know and learn.

Conclusion. This is where you wrap everything up. You've got your point across, and you have said everything that you felt needed to be said within your blog post—and you've said it nicely. Great job! So now you send your readers off with their newfound information and hope that they put it to good use!
Add Pictures and Links
You should always add pictures or links to your blog posts. People like to see eye-grabbing visuals. Also, add on-topic links to other blogs and videos as well. This will make your blog post better all around; it will boost the amount of traffic flow to your site as well. By the way, search engines love this too!
Proofread
Take some time to read over your work a few times. You might be surprised at the tiny errors you did not catch as you were furiously smacking your fingertips against the keyboard.
This article has been viewed 129,666 times.
Rate article
This article has a 4 rating with 27 votes.
Article comments
song lyrics · 3 years ago
Very nice post,I learned a lot Thanks
---