The Different Types of Candle Lamp Materials and Their Varied Uses
Author

Darryll Hemmings

Published

March 29, 2020

Word count

648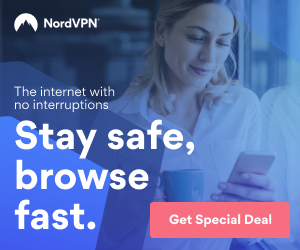 Candles constitute one of the most widely used accessories in a household dedicated to various purposes. Candles not only help to illuminate a dimly-lit space or as a back-up light source during times of crisis, but they also have an edge in the scope of home décor and accessories. Nowadays, the market of candles has expanded into various additional characteristic features like shapes, colours, sizes, designs, and most importantly, fragrance. However, candle accessories like holders and stands also find ample use in households as decorative items that elevate the virtue of a space to a different degree of visual elegance altogether.
Crystal glass candle lamps have made a comeback as a nostalgic and vintage addition to the regular look and feel of candles. They come in basic styles and in various materials each suiting the visual and functional requirement of the buyer. Candle lamps were introduced to disperse light through the glass design intricacy and emit beautiful golden droplets of scattered luminescence. They also have other utilities like protecting the user's hand and collect melting wax into its base. Candle lamps have taken the ornamental edge and constitute an important part of home design and home décor. If you are looking to give your room the eccentricity and visual beauty of candle lamps, the following types will help you find the right one for you.
Crystal Candle Lamps
Crystal gradually found popularity in the consumer market from 18th century onwards. Glass was chemically modified to develop crystal that helps artisans to produce intricate designs, engraving, cutting, and stencilling a lot easier to handle. Crystals have an inanimate personality in itself that went on to become valuable collections in homes in the form of candle lamps, candlesticks, holders, and more. Depending on the type of décor of the space, you can choose from a limitless array of designs and cuts and give your days the lustre of soft burning candlelight and illuminate your life in the glorious brightness of scattered light droplets.
Votive Candle Lamps
Used essentially for the purpose of devotional décor and offerings, votive candle lamps are very common and used in churches and religious settings as part of the prayer. However, as home décor tastes have formulated into a colossal scope of personal choice and coordination, votive candle lamps make the best mood lighting accessories. Ven, when the candle starts to melt, the lamp and its underneath holder will collect the oozing and keep your space clean. You can find votive candle lamps in materials like plain or tinted glass, mosaic tiles, crystals, and more.
Hurricane Candle Lamps
As the name suggests, these lamps are used to enclose the burning flame of a candle so that a gush of wind does not blow it out. The use of hurricane candle lamps nowadays is for ornamental purposes. It has a removable shield constructed around the base where melted wax gets collected. They come in various shapes like open-top, cylinder, round, oval, etc but its utilitarian purposes remain the same. The enclosing glass can be tinted, plain, frosted or with patterns. Home décor has grown so much over the years that designers have adopted various innovations to give the customers the best vintage and modern feel with their candle holder.
Wrought Candle Lamps
Metal candle lamps are usually stronger and more durable. The light dispersion through wrought iron lamps is very different from other materials like glass or crystals. Wrought iron is very versatile when used in the spectrum of home décor irrespective of the setup. They also vary in shapes and hence find use as substantial alternatives for light sources. This also adds an edge of elegance and grace in the home with its glistening black or silver enamel. Both large and small candles can fit into variedly shaped lamps and can also form a chandelier with smaller ones.
One of the biggest retailers of crystal glass candle lamps, decorative items, gift and kitchenware, utility items, and more, Brierley Hill Crystal stands out with their extensive collection. Gift your loved ones the therapeutic and ornamental edge of crystal items from their repository of exquisite décor items, tableware, and more.
Article source:
https://articlebiz.com
This article has been viewed 533 times.
Article comments
There are no posted comments.