Bone Regeneration: All You Need to Know
Author

Diluksha Jayawardana

Published

March 28, 2020

Word count

898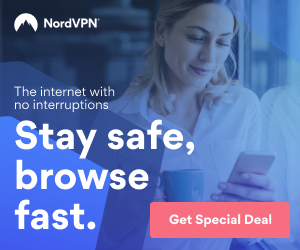 Bones have an intrinsic ability for regeneration. It does not involve scar tissue formation. However, it is a complex physiological process. We can see it during normal fracture healing. There are different types of cells and bio-signaling pathways involve for this purpose. However, this physiological process does not work well for avascular necrosis, non-unions, osteoporosis, and large bone defects due to trauma, tumor resection, infection, etc. Therefore, we have to find a way to facilitate the healing process to treat these kinds of injuries successfully.
How do we treat them?
Autologous bone grafts, allograft implantations, mechanical stimulation, growth factor therapy and osteoconductive scaffolds (implants) are some treatment methods. Also, low-intensity pulsed ultrasound and pulsed electromagnetic fields act as adjuncts to augment bone regeneration. These methods are mostly used in orthopedic, odontoiatric and craniomaxillofacial surgeries.
All about bone grafting you should know
This is a common method to enhance bone regeneration. The anterior and posterior iliac crests are the commonest donor sites for autologous bone grafts. The main advantages are minimum immune reactions and infection transmissions rates. However, the patient has to undergo an additional surgical procedure for bone harvesting. Also, donor site morbidity, inflammation, and reabsorption of implanted graft are some disadvantages of autologous bone grafting.
Allografts are alternatives to autologous bone grafts. Human cadavers and living donors are common sources of an allograft. Type of the allograft depends on the requirements of the recipient site. These types are the demineralized bone matrix, corticocancellous, morcellised and cancellous chips, osteochondral and whole bone segments, and cortical grafts. However, immune reactions and infection transmissions are the main disadvantages of allograft transplantation.
Effects of mechanical stimulation on bone regeneration
This is achieved by various fixation devices. The mechanical stress of these devices affects the regeneration process by stimulating or inhibiting various tissues. Therefore, high shear stress stimulates connective tissue formation around the bone. On the other hand, less shear stress stimulates cartilage and bone formation. Also, the mechanical stability of the bone segment enhances new vessel formation.
For example, dynamic external fixation allows patients for weight-bearing and early walking. Also, it prevents tropic changes and joint stiffness of the affected leg.
Place of growth factors and scaffolds on bone tissue regeneration
*Growth factor therapy
Bone morphogenetic proteins (BMP), vascular endothelial growth factor, fibroblast growth factor-2, and platelet-rich plasma enhance fracture healing. They have osteoinductive properties. Since 2001, BMPs have been used for the treatment of large bone defects. However, there are some drawbacks to these growth factors. They are ectopic bone formation, high cost, and safety issues on clinical use.
*Bone substitutes/Scaffolds
These are synthetic bone graft substitutes. They are called as "scaffolds." Collagen, hydroxyapatite, beta-tricalcium phosphate, calcium phosphate cement, and glass ceramics are some of these scaffolds. They can mimic bone structure and composition. Therefore, they can promote bone cell migration, proliferation, and differentiation. But, there are ongoing researches to improve their mechanical properties and biocompatibility for a better quality of care.
Future of bone repair
There are several limitations and disadvantages associated with current methods in clinical practice. Thus, tissue engineering, gene therapy, systemic enhancement therapy, sclerostin antibody therapy, low-level laser therapy, and single-pulsed electromagnetic field therapy have emerged as potential new therapies.
The purpose of the tissue engineering
This aims at generating new cells and functional tissues. Therefore, it consists of a combination of stem cells, growth factors, and scaffolds to enhance fracture healing. So that, the engineered scaffolds serve as an artificial extracellular matrix to support newly synthesizing bone tissue. Also, bone marrow aspirate supplies mesenchymal stem cells. However, some areas of tissue engineering are currently under investigation for the better quality of care.
Gene therapy in clinical practice
This is a novel method. It facilitates the transferring of genetic material into the genome of the target cells. It helps to express different proteins for the cellular purpose of bone regeneration. These genes can be transferred effectively in vivo by viral and non-viral vectors. Fortunately, we can use gene therapy shortly as several animal studies have shown promising results for bone tissue regeneration.
Systemic enhancement therapy for bone regeneration
There are hormones and several drugs currently under investigation for bone regeneration. For example, growth hormone and parathyroid hormone are the popular hormonal agents. Two parathyroid analogs ( PTH 1-34 and PTH 1-84) have already been used for osteoporosis. Also, the novel hypothesis has suggested that some drugs like bisphosphonates and denosumab have bone regeneration properties. Furthermore, another approach is using prostaglandin agonists(Stimulants) to augment bone healing. These agonists act on prostaglandin receptors of the bone tissue for the healing process.
Other methods of bone regeneration
*Sclerostin antibody
This is a glycoprotein in osteocytes (Bone regenerating cells). Several studies have shown promising results in increasing bone formation and preventing bone loss.
*Single-pulsed electromagnetic field
This has proven osteogenic(Bone formation) effects in preclinical studies. The potential advantages of this therapy are the shorter treatment course and frequency daily application.
*Low-level laser therapy
It supplies light energy to improve the expression of bone formation factors in the body.
Further reading-
*Advanced Techniques in Bone Regeneration -Edited by Alessandro Rozim Zorzi of The University of Campinas.ISBN:978-953-51-2539-6
*Tissue Engineering, Therapy and Applications of Bone Regeneration by Shay Fisher. ISBN-13: 978-1632413710
*Bone Regeneration: Concepts, Clinical Aspects and Future Directions by Hiranmoy Das (Editor), Texas Tech University Health Sciences Center, Amarillo, Texas, US. ISBN: 978-1-53613-990-7
Diluksha Prasad Jayawardana is a Final Year Medical Student of The Faculty of Medicine, University of Colombo, Sri Lanka.
Article source:
https://articlebiz.com
This article has been viewed 891 times.
Rate article
This article has a 5 rating with 7 votes.
Article comments
There are no posted comments.