Annapurna base camp trek guide
Author

Puru Timalsena

Published

March 9, 2020

Word count

1,017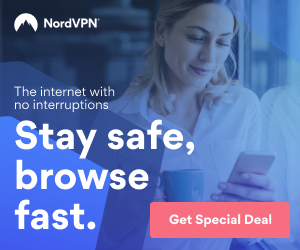 Annapurna base camp trek
Annapurna Base Camp Trek is one of the most popular treks of the country. The trek is filled with incredible natural beauty, diverse ethnic groups and the rarest plants and wildlife. Annapurna Base Camp Trek lies in the famous and beautiful Annapurna Sanctuary of Nepal. Annapurna Sanctuary is a heavenly area filled with diverse field terraces, amazing landscapes, mountains and complete greenery. It is also featured with the abundance presence of various rare plants, animals and wildlife.
Annapurna Base Camp Trek is also featured by the clear amazing view of various Mountains like Annapurna Mountain series, Himchuli, Machapuchre and Dhaulagiri. You will also get to see various glaciers, rivers, spring falls etc. this heavenly place is famous worldwide for its beauty and unique features. The Annapurna Base Camp Trek lies in the altitude of 4130 meters. It is also known as the easiest trek. Also it goes through the beautiful villages like Dhandruk, Jhinu, Deurali and many more.
It also includes the incredibly beautiful place Poon Hill. Poonhill is famous for providing the best views of Himalayan Ranges. Poon Hill is also the place where you can get the sizzling views of sunrise and sunsets.
The beautiful villages on the way reflect the ethnic culture of Gurung and Magars. And this provides you with an opportunity to enjoy the local food, festivals and culture. You can also explore the way of living of these peoples and their local businesses. In addition to its natural beauty and cultural aspects, this place also has some practical benefits. Unlike various other trekking sites, Annapurna Base Camp Trek can be visited within seven to eight days. It makes you to manage your busy schedule. You can also customize you schedule as per your choice. Overall, Annapurna Base Camp Trek is a glorious journey of stunning mountains and farm terraces. It is also a place with beautiful villages with different ethnic settlements. Thus, Annapurna Base Camp Trek is perfect place filled with natural beauty and diverse cultural values.
What to take for Annapurna base camp trek
There are various things to take on Trek. Annapurna Base Camp Trek is not just a simple journey. It's a exploration of mountains. The climate might be extreme and route might be hard. The first thing to care on this trek is to prepare you mentally. You have to be prepared mentally before hand to deal with rough situations. Along with your physical and mental health, there are some of the most important materials; you have to take them with you. These are mentioned below:
Trekking clothes and boots The weather in mountains is cold and due to snowfall, sometimes it might get even much cold. So, you must have your trekking clothes and boots with you. The warm clothes to deal with the rough weather are the most. These are the heavy clothes made for trekking only.

Necessary Permits Before entering into the trekking area, you must have the necessary permits with you. The Area permit and Trekkers Information Management System are the most important permits.

Water Bottle and First Aid Materials You might want to remain hydrated in such journey. So you must carry your water bottle with you. Even during the rough routes or the sunshine's, it's the best way to boost your comfort. Also if you are under any medication and are allowed to trek, take your medicines with you. You can also take your first aid kit with you.

Travel bag pack
Your bag pack is something you will be carrying with you. So make sure it is well organized and easy to carry. It should not be loaded with unnecessary materials. Only the important items must be taken with yourself. It should be light and comfortable to carry in any kind of trekking routes. 5. Energy Drinks and chocolates You might fell drained after walking hours. There are various routes in Annapurna Base Camp, that will make you feel tired and energy less. So, it's always better to carry some source of energy with you. The items like chocolates, dairy milks, energy drinks, etc provide you instant energy. It will help you maintain the energy levels healthy. There are various other items that you must take with you like the Compass, sanitizers, enough clothes, etc with you. These things also depend on the climate you are going on Annapurna Base Camp Trek. It will make your trek comfortable and easier. Also these items will ensure that you don't face any problems during your journey.
Best Time for Annapurna Base Camp Trek
The best time for Annapurna Base Camp Trek is the months of September, October and November. In this weather there is neither cold nor hot. It makes the trek much attractive. Also during the trek, there are no clouds. This makes the sky clear and provides the amazing view of Mountains and surrounding. So, if you want to enjoy the amazing sceneries and photography, you must be travelling during these months of year. Conclusion Annapurna Base Camp Trek is not something you will be going every time. You might go, both for most of the people, it's a one or two times journey. So, you have to make sure it becomes most exciting and memorable. Collect all the information you can before starting your journey. Take the important things with you. Plan your journey and implement it with the best partners.
Allthese activities will make your journey a lot more interesting. Annapurna Base Camp Trek is a place that you must at least visit once in a lifetime. This is the place with the world's tallest mountains, amazing hills, farm terraces, greenery, flora and fauna. It is a heaven of its own. Filled with natural beauty and amazing cultural aspects, Annapurna Base Camp Trek has it all. You won't even believe that such a place also exists in the earth. This one trip will be the reason of your never-ending happiness. You can share your love and affections to your loved ones by taking them to this amazing place.
This article has been viewed 497 times.
Article comments
There are no posted comments.