Not just cheap energy – why should you consider installing solar panels?
Author

Giorgi Mikhelidze

Published

March 23, 2020

Word count

541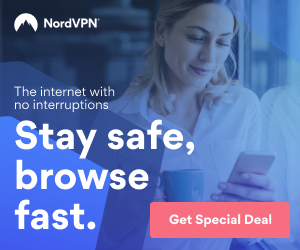 Cheap energy and instant gains. There a number of reasons why you should consider installing solar panels. Do you have a business or own private home? The benefits from solar technology are almost immediate, with a real, tangible effect on your monthly energy bill. The new generation solar panels might even allow you to "sell" the energy back to your provider. Have you ever considered buying into technology? If you live anywhere with a decent amount of sunlight, solar is more than a must.
Governments and state agencies around the world are announcing new incentives, which payout generous benefits for anyone willing to invest in solar energy. Are you in the process of renovating your house? Now is the perfect moment to get them on your roof! In the US alone, the Department of Energy promised to roll out $125.5 million for solar energy, just for the year 2020. The funding is expected to cover different projects, as well as scientific research, which will popularize solar power in a residential, non-commercial setting.
Read on why solar might directly benefit your household
Did we mention that your house might go up in value, as a direct result of your investment in solar energy? Banks, mortgage providers, and real estate agencies consider solar panels as an upgrade to your property. Just like a live-in basement or attic, solar panels are an important add-on to your assets. In the last decade, buyers were increasingly willing to pay a premium for homes, which came with solar panels.
The US Lawrence Berkeley National Laboratory, which works on the subject of energy efficiency, first confirmed the trend in 2015. In fact, the Laboratory's latest "Tracking the Sun" report broadly supports this tendency, pointing to the growing popularity of photo-voltaic modules (PV), across the whole country. According to some statistics, the property value after installation went up as high as $15,000, in certain states. But there is a whole lot of other advantages, which will make your investment worthwhile.
Even if you live in a region, which is low in solar resources, such as Alaska or the Pacific Northwest! Thanks to advances in technology – an overall increase in the panels' capacity to extract energy from the sun – even countries like Germany are leading the way in generating solar power. If you live in a sunny state, you can consider yourself to be lucky.
Clean, self-sustainable energy, which will safeguard the planet for the next generation
Unlike many other forms of energy, solar power does not need to be imported. Put it this way, it is entirely "home-grown". If we consider today's complications and uncertain political climate, it is good to bet on self-sufficiency. In most cases, global warming will not substantially affect the hours of sunlight. On the contrary, many places will see an increase in temperatures and shorter, snap winters. At the same time, switching to solar energy will help the entire country in its efforts to go carbon-neutral.
Do your bit for the future generations and install solar panels today. CNN Business reports that even manufacturers like Elon Musk' Tesla are tempting customers with "rock-bottom" prices, for what used to be a premium technology. There has never been a better time to put your money on solar energy!
This article has been viewed 1,220 times.
Article comments
There are no posted comments.