Five Facts About Renewable Energy That You Need To Know
Author

Peter Hristov

Published

March 26, 2020

Word count

475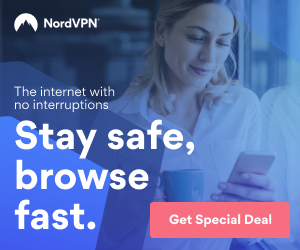 If we were to limit the speed of climate change in order to reduce the impact on the natural environment, then we have to start looking at clean and renewable sources of energy. Many of us think that we are far from switching to renewable energy but this is actually not true.
The use of renewable energy has doubled since 2008
In 2008 renewable energy accounted for only 18.5% of the energy production in the world. They were mostly coming from hydroelectric power. Since then, solar and wind energy has been pushed in the recent years increasing the world production to 25%. Researchers point that it could even reach 30% by 2022 which is 2 years away.
There are countries out there that entirely rely on renewable energy.
Seven countries entirely rely on renewable energy but that is because their consumption is not as demanding as many of the top world nations. These 7 countries generate their energy through hydroelectric power. If you travel along the coast of northeast Europe, many of the countries have installed wind turbines and other sources of renewable energy on their shores. Currently the top 10 nations on the planet generate close to 30% of their electricity from renewable energy. These countries however account for 70% of the total world electricity consumption.
Renewable energy can save you money in the long-term.
Installing solar panels and relying on other renewable energy resources is a long term investment. Many businesses and even homes go with the renewable energy approach to cut down costs of electric bill. Not only its becoming cheaper to invest in the renewable technologies but they are also becoming more efficient allowing for lower costs. Renewable source is also a huge help to deal with power outages. These outages are reliant on the power grid but when your business can produce its own energy, you will not have to worry about power issues.
Europe will achieve renewable energy production of 34% by 2030
As the climate change problem gets addressed more and more, European Union has made a major announcement that they will set targets for renewable energy usage by 2030. The initial proposition was for 27% of electrical power to come from renewable energy by 2030. This however turned out to be a low standard as EU is exceeding 20% already. The target of energy consumption is set around 34% but this might even still be low as the production costs of wind turbines are dropping allowing for extra budget to invest in even more renewable energy sources.
Renewable energy will only grow in the future.
Wind and solar energy have become the fastest rising energy source in our history. Wind power became the first step towards clean energy but the cost of solar panels has also been dropping quite fast. Traveling along the shores of Europe, we can witness how wind energy has actually been taking over most of the energy consumptions of EU countries.
Pure Energy Solutions
make handling your energy bills a seamless and easy process. It's time to change. Let us look after your energy bills and we'll seamlessly change you to the best tariff as soon as one is available. No hassle, no fuss.
Source: https://www.pureenergysolutions.co.uk/
Article source:
https://articlebiz.com
This article has been viewed 1,478 times.
Rate article
This article has a 3 rating with 3 votes.
Article comments
There are no posted comments.