Adventure sports in the mountains: hiking
Author

Joseph Cerrato

Published

May 17, 2020

Word count

517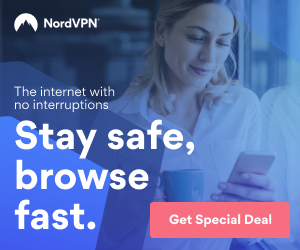 Join me on the following post to discover everything to know how to hike, as this is a sport completely outdoors and is within reach of any of us.
If you form a team, you are in contact with nature and your motivation is to reach the goal regardless of the result or obstacles, you are already practicing adventure sport. Motor skills, good physical development, endurance and above all great psychological preparation, are indispensable for this sport.
Mountain sports
The mountain sports as mentioned above, are completely outdoors and you can also say that anyone who meets their requirements will be able to do them. Below we list the different modalities:
Hiking
Hiking is one of the least complicated and competitive activities among humans, as it seeks to connect the person with nature, thus achieving that they have a close approach with the heritage and cultural elements of the area that is desired to explore.
Mountaineering
This adventure sport is basically an excursion to the mountains that requires certain physical skills, apart from knowing very well the area we want to explore. There are different mountaineering scales:
• Low mountain: it is limited to excursions to know the flora and fauna of the place and it serves for hiking.
• Half a mountain: this scale has a higher point and for this case you must wear safety tools.
Zones or areas can be classified into four and help you know the necessary equipment to wear as the case may be:
• Marching area, which involves excursions and hiking.
• Climbing area, which is classic sports and ice climbing.
• Resistance area, which is the middle mountain, marathons and duathlon.
• Area of Specifics, which involves canyoning, mountain biking and ice ski crossings.
Anywhere in the world we can find hiking groups. If you are a lover of this sport, through social networks you will find groups, which organize different activities, depending on the place where you want to take the tour.
What is a hiking trail?
Hiking trails are routes already explored and are mostly monitored and marked to avoid any accidents. In some countries there are some associations and clubs that offer excursion packages with different levels of difficulty, depending on the physical preparation and endurance in which you want to participate. Most of the time they can be found over the Internet.
Hiking clothes are slightly associated with the weather and the place you plan to take the tour. It is usually recommended to wear long pants and T-shirts with long sleeves to protect us from the sun and stings, as well as to use short boots with anti-slip sole, glasses, caps, hats and a cloth or scarf that can be used to refresh or to collect interesting samples from any stone or something that catches our attention.
We should not confuse trekking with hiking or hiking, because there is a big difference. When we talk about trekking routes, we are referring to long, mountainous roads whose journey can take several days. Not as is the case of hiking or hiking, where the trails and routes are short and less arduous.
This article has been viewed 1,334 times.
Rate article
This article has a 5 rating with 1 vote.
Article comments
Jhon M Nomada · 2 years ago
Interesting article. Thank you for the resource.
---