What Kind of Headgear You Need for MMA
Author

Gary Summa

Published

May 14, 2020

Word count

496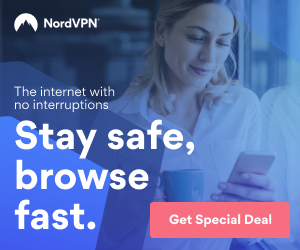 When you train combat sports one of the most important aspects of training is the sparring especially if you're competing professionally. Even if you're not competing as an amateur or professional, sparring is still important for your mixed martial arts journey.
The equipment you need for sparring includes gloves whether 4 oz MMA Gloves or boxing gloves, Muay Thai shin guards, and headgear. Boxing or MMA headgear. It doesn't matter which headgear you use, but it's important to know that there are headgear specific to MMA.
The difference is that you have less padding because of the wrestling. The padding is stronger though because MMA gloves are smaller. Typically they are 4 oz - 7 oz. Boxing gloves can be up to 16 oz.
MMA headgear also has less cheek support because it's important to have as much head mobility as possible in boxing. Some mixed martial arts head gear has full face protection with a cage for the face. Some headgear doesn't have chin protection.
The full face coverage protects the chin, cheeks, forehead, temple and the back of the head. It depends how advanced you are and what your goal is in training. The more protection of course you avoid injuries or getting knocked out. But the more protection you have, the less visibility you'll have and the less mobility you'll have because the headgear is heavier.
The most popular brands for MMA headgear are Venum, RDx, Fairtex, and Everlast. All of these companies make solid pieces of head protection. Most of them also make head protectors for boxing.
The most important factors for finding headgear for MMA are padding, protection, visibility, and ventilation. Some headgear has mesh that makes the headgear ventilated. This allows air to come in and keep your head cool and it also helps the head protector dry up after use which prevents odors.
Now that we've covered what to look for in headgear let's talk about why you should wear headgear. If you clash heads by accident it could be a disaster. When people clash heads most of the time cuts happen and you bleed really fast. Lots of fights have been affected by this because then you can't see out of the eye and it needs to be covered up.
Other unnecessary injuries can occur that won't stop you but just aren't worth it like bruises, cuts, swelling and black eyes. Now if you're not competing in cage fighting it will seem odd for you to be walking around with a black eye.
Wearing head gear allows you to work more on striking and improve faster because you're not too worried about getting hit back. You still should work on your defense too though.
Sparring is one of the most important aspects of mixed martial arts training and you'll get so much more longevity in your journey by wearing protective gear. So if you're serious about MMA then consider finding some quality head protectors and show it off at your next class.
Gary Summa is a martial arts gym owner in San Antonio Texas who teaches self-defense and fitness. He is also an instructor for hand to hand combat for law enforcement.
https://articlebiz.com
This article has been viewed 1,137 times.
Article comments
There are no posted comments.