How GTA V made its way into sports betting
Computers & Technology → Multimedia
Author

Paul Echere

Published

May 22, 2020

Word count

439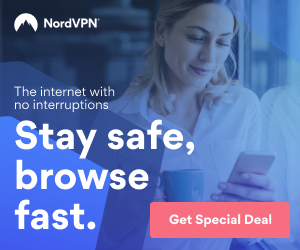 It's no secret that the recent pandemic has caused a lot of trouble for the world of sports as well as all other industries, which are directly or indirectly connected to sports. One of the sectors which suffered the most is sports betting - as lots of people don't no longer have a stable source of income, sports fans all around the world had to temporarily pause their money making hobby in order to cut costs. Couple that with cancellations and postponements of world's top sporting tournaments and events and you will get what we have now – bookmakers, who were unable to adapt quickly enough or were too conservative to look into new solutions are out of business or quite close to that.
Apart from football (soccer is what I am referring to), basketball and perhaps horse racing, tennis is likely the next biggest thing is sports betting, both coverage and revenue-wise – tennis events are quick and lots of them can fit in a single day, each event consists of a significant number of "bettable" segments (sets, games and points), this provides a lot of betting opportunity and revenue as a result of that.
Lately e-sports has generally taken the lead in sports betting due to lack of everything else, obviously games like CS:GO, LoL, Dota, etc. were always popular among punters, however e-sports disciplines like FIFA, Nascar simulator and NBA haven't been widely used for betting and now they are on the rise. A logical question from a bookmaker's product staff member's perspective would be "can we find a substitute for tennis?" and it looks like one has actually been found – it's GTA V. GTA V has a tennis mini-game which, compared to everything else out there at the moment is the most realistic and down-to-earth option available right now. Especially if you throw VR in the mix, you will get a pretty decent tennis simulator which is perfectly suitable for sports betting and live streaming purposes – and a number of bookmakers worldwide are actually already embracing it, worth to mention that African bookmakers are one of the first to actually consider offering this, likely they will already have something available within the next couple of days, top European bookmakers might tag along by the end of the week.
Not sure how all of this is going to pan out and whether GTA V virtual tennis betting will stay with us as a legit e-sports discipline after all of this is over, but it is rather interesting to see how what will the situation be like 6 to 8 months from now.
Hi, I'm Paul. There's numerous hobbies I can list here, so I will probably name just a few, which are sports data technologies (obviously), tennis and fishing. As well as that i have a website related to sports betting where write reviews and have a rating of best betting sites in Nigeria, I also post regular tips and live score updates for football games.
Article source:
https://articlebiz.com
This article has been viewed 1,511 times.
Article comments
There are no posted comments.