The Opening of Grand Egyptian Museum
Travel & Leisure → Vacation Plans
Author

Alaa Alaa

Published

May 25, 2020

Word count

415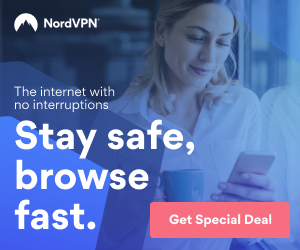 The Opening of Grand Egyptian Museum
The Opening of the grand Egyptian museum will be in 2021
To be continuing the sterilization and disinfection work which carried out by the Ministry of Tourism and Antiquities as part of the precautionary measures to prevent the emergence of the Corona virus, the Grand Egyptian Museum in the field of shooting continues to sterilize and purify the construction site of the museum completely.
The general supervisor of the Grand Egyptian Museum project and the surrounding area, said that this is the third time that sterilization and disinfection works have been done in a comprehensive and complete way, which included the museum's location from inside and outside and all the corridors inside the museum.
The building of the restoration center and all its corridors, And in accordance with the international specifications approved by the World Health Organization and follow the highest safety rates.
He also pointed out that since the beginning of the crisis, the work of the museum did not stop for one day, as all the precautionary measures necessary for the safety of all its employees from daily temperature measurements using thermal laser devices are used, in addition to create three passages to sterilize all workers when they enter the site on a daily basis, And maintaining social divergence during work periods, pointing out that work during the holy month of Ramadan takes place in the morning and evening periods, as work continues on the site during the prohibition period in coordination with the Ministry of the Interior.
Dr. Khaled Al-Anani, Minister of Tourism and Antiquities of Egypt , met last week with the general supervisor of the Grand Egyptian Museum project and the surrounding area, in order to follow up the position of choosing the international company that will take charge of organizing the museum's opening ceremony in 2021.
The Minister of Tourism and Antiquities also met with the company involved in preparing the promotional campaign for the opening of the Grand Egyptian Museum, where many ideas and proposed items for the promotional campaign plan, which include films and advertising materials, were displayed, including billboards and image ads displayed in the streets, public places, TV stations, news agencies and international newspapers, and social media.
The meeting also saw the introduction of new ideas to serve the promotional context of the campaign, in a way that positively reflects the plan to promote the opening of this huge project.
Finally the Project of Grand Egyptian Museum will open in 2021.
This article has been viewed 2,239 times.
Article comments
There are no posted comments.