A Revolution for Change | Modern Art
Author

Robert Hardson

Published

June 15, 2020

Word count

1,018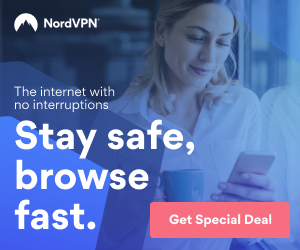 Modern Art is a form of art that represents change, while boldly discards the rules and concepts of its predecessor art forms. Modern art had begun in the last part of the 19th century – it was harshly criticized back then, some even perceived it as ostentatious and obscene. But once the pioneers like Picasso and Monet paved the way, a revolution began.
What is Modern Art
Modern Art refers to the artworks that began in the late 19th century - the concept of modern art was to change the traditional way of art by approaching a more naturalistic method. Modern sculptures, modern statues, modern paintings, etc. were heavily inspired by African, European, and Mid-eastern culture. While traditional artists used objects in their art – the revolutionists of modern art used the abstract form of art to express their thought.
Modern art defied all the rules of traditional art by rejecting realistic art for an impressionistic form of art. The new form of art deviated from the Western hold and went far and beyond to find inspiration. But till the day, modern art is disapproved by many art enthusiasts and so it still fights for its due credits.
Varieties of Modern Art
Modern Art includes many types of art form along with Neo-impressionism, Fauvism, Cubism, Surrealism, Expressionism, Pop Art, Minimalism, etc.
Impressionism
The subtle, thin strokes of brushes are used in this 19th-century movement called impressionism. The term 'impressionism' was coined after Claude Monet's Impression. However, impressionism was criticized harshly when it was first formed, because of its unusual visual interpretation, and different perspective. But the movement became widely popular among artists since its beginning. The Impressionism art form was strongly inspired by African and Polynesian culture, this is why many artworks of this group look similar to these cultures.
Neo-impressionism
Neo-impressionism art is formed by combining realism and science – in this art form, the artist takes a realistic approach in his artwork by playing with light and shadow. The difference between impressionism and Neo-impressionism is that in the latter, the artist measures everything realistically – everything lies in a systematically, calculated way.
Fauvism
Fauvism movement started at the beginning of the 20th century in Paris. The powerful expression of the subject and the use of chaotic bold colors are the symbols of Fauvism art form. Like Impressionism, Fauvism was also frowned upon for its bold nature and raw expression.
Cubism
The representation of three-dimensional art, called Cubism flourished in the 20th century in Paris. Cube-shaped designs were used to create this type of art and later many spin-over art forms like Abstract art and Purism were inspired by Cubism.
Modern Art Sculptures
Modern art isn't only confined within the canvas of paintings, but also reaches across to inspire sculptures and statues, too. But while modern art started as a revolution against the past and represented a vehement passion for change, the pioneer of modern sculpture Auguste Rodin, only wanted to find a new and unique way of sculpting. His works are inclined towards modern society, urbanism, and industrialism.
Modern sculptures include an unusual portrayal of human and animals and often plays around with imagination and surrealism. The sculpture art form often creates bizarre and sardonic, sometimes parodic statues and monuments.
The interesting thing about modern sculptures is that they are made for a specific place, at a specific angle to fully perceive its meaning.
The concept of modern sculpture, like modern paintings, includes Impressionism, Neo-impressionism, Cubism, Surrealism, Abstract, etc. and modern statues hold a more natural, mystical, thought-provoking feel to them.
Materials of Modern Sculpture
Similar to Modern Art, Modern Sculpture also represents nature, and this is why the materials used to create modern statues and monuments also come from nature – such as stone, earth, logs, rocks, water, etc. Many natural elements are transformed into man-made materials such as rubber, glass, asphalt, concrete, etc. to use for modern sculpting.
Minimal, bold, and futuristic – these are the motto of modern sculpture. By adding nature to it, the expression of the art form comes more fluently and easily, and it unnerves the spectator just as quickly by leaving a lot of time to think.
Purchasing Modern Sculpture
Modern sculptures and statues alike give us visual and sometimes philosophical pleasure whenever we run into them on streets, parks, museums, or shopping malls. So, the desire to purchase them ourselves is nothing odd, and many talented artists sell their brilliant works to individuals.
If you are looking for some modern sculpture to enhance the beauty of your home, or your workplace, then you can look into the craft stores around you where you can find the ideal modern statue. Or, you can browse on the internet and you will find several online stores that sell modern sculptures from brilliant artists. You can then choose the right piece for yourself and evaluate the price. And if you find it worthy, then go for it; after making sure you are not getting robbed, of course.
Generally, metal sculptures like bronze statues, iron statues, etc. are the most famous sculptures for their tendency of reliance, and lasting effect. Among others, stone statues are also great to pass the test of time. So, if you are buying one, be thoughtful as to what kind of sculpture you want, and if the piece you want synchronizes with the place where you want it to be.
Also, keep in mind that modern art sculptures need to be taken care of. You cannot just buy one and toss it around the house – therefore, keep it in a place free from harm's way and with a good, sturdy base. Keep your little ones away from your sculpture, and regularly wax and polish your figurine.
Do not keep your sculpture in a dark, and dank place – as it can damage your piece, so, keep it in the open where there is sufficient air and just the perfect light.
Art frees the soul – free your soul by indulging yourself in a little dab of modern art. And don't hesitate to buy one modern sculpture if your budget agrees with you.
Purchase the ideal modern art for yourself. Find the best of modern sculptures online at the best price and enjoy the pleasant sculpture at your home.
Article source:
https://articlebiz.com
This article has been viewed 1,390 times.
Rate article
This article has a 5 rating with 1 vote.
Article comments
There are no posted comments.